This is an archived article and the information in the article may be outdated. Please look at the time stamp on the story to see when it was last updated.
Hold on to your hats because we're in for an unstable 48 hours. If there is one word to describe Friday, it's "messy."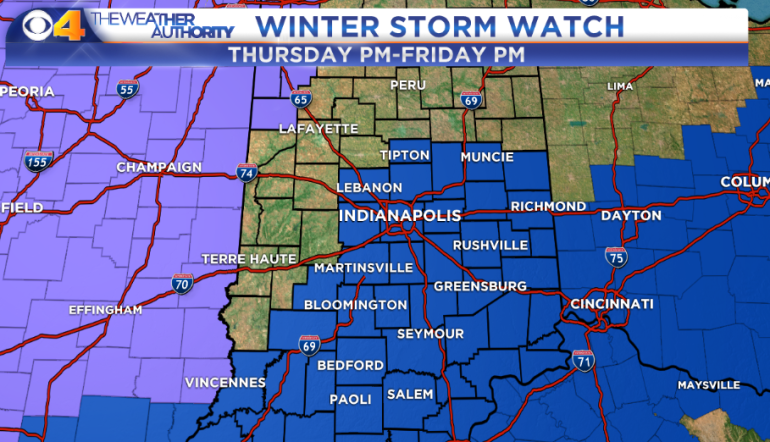 Wow! It's warm
We're waking up to temperatures in the 50s and climbing to 60° this afternoon.  It will feel exceptionally warm compared to frigid start to 2018. So far this year, we're 12.8° below our January average. A warm surge of air blasted into central Indiana from the Gulf, making it feel like late March. These kinds of temperatures are welcome but rare. Last January, we counted 10 days above 50° and four days above 60.°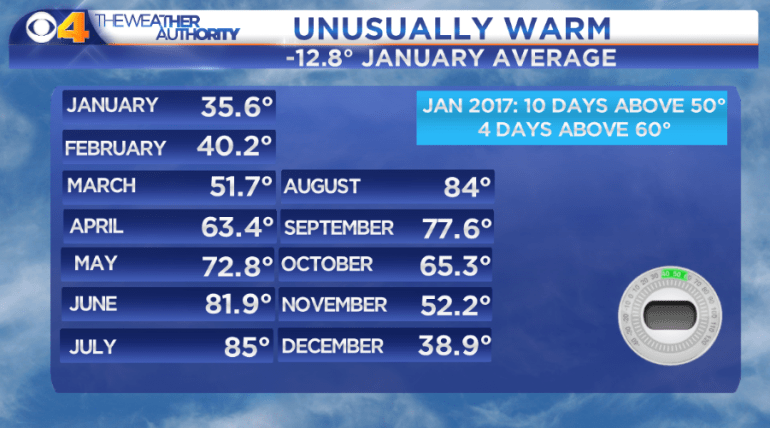 Big storm headed our way
We're staying ahead of a big storm developing across the South plains. We'll see the first round of moisture Thursday night. Downpours will be possible. Significant showers will continue Thursday evening into Friday morning. Around 4 a.m., temperatures will plunge into the 30s. We expect that rain to turn to freezing rain, potentially leaving a layer of ice out on the roads. While it won't be much (.10-.20″), it will be enough to cause problems out on the roads. Your morning commute could be difficult. Plan ahead.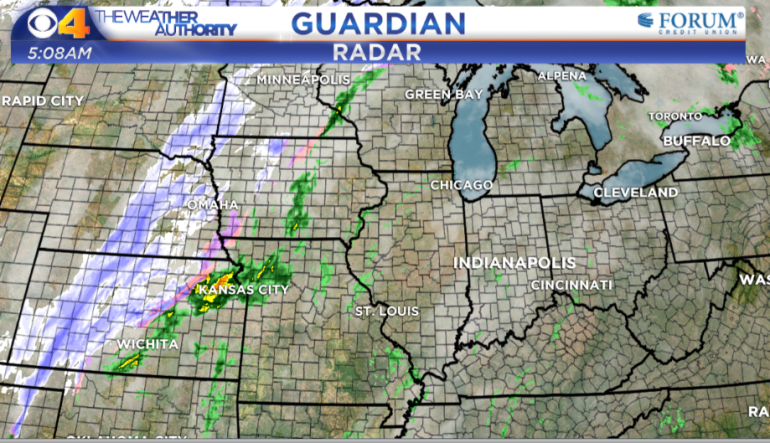 What are the latest snow totals?
There has been so much uncertainty with this storm and quite honestly, there is still a big question mark when it comes to where this storm will hit hardest. As of this morning, the storm is shifting farther east than we originally anticipated (hence why we don't put specific snow totals on until about 48 hours out). We'll call for 1-3″ around Indianapolis, 3-5″ from Beech Grove into Seymour, 4-8″ from Muncie to Richmond and East. This will impact Friday afternoon's rush hour. If you're doing the math, snow on top of ice with frigid temperatures to come could spell out disaster. If this storm track shifts at all – and that's very possible – those totals are subject to change.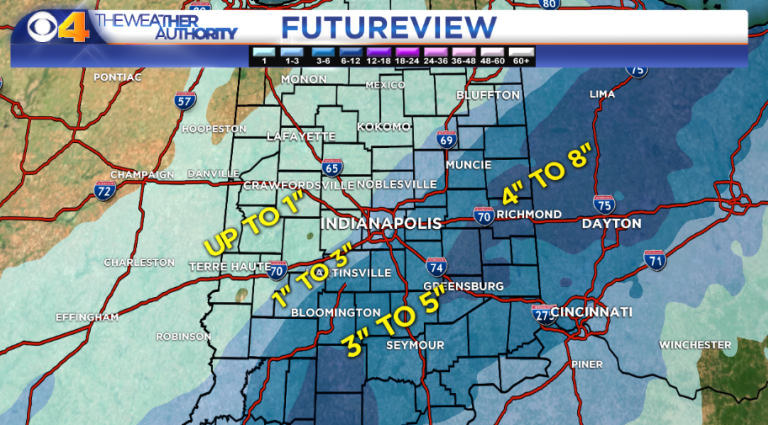 Quick hitter?
A few flurries will hang around into Saturday but for the most part, once we get into the weekend, this big snow storm will be taper off. Temperatures behind that front, though, are frigid. We'll be below freezing Saturday on with overnight lows in the single digits.