This is an archived article and the information in the article may be outdated. Please look at the time stamp on the story to see when it was last updated.
Winter began on Wednesday with 9 hours and 21 minutes of daylight, making it the shortest day of the year. If you need a warm thought: keep in mind we are just 89 days away from the start of Spring. While we'll see quite a bit of precipitation over the next seven days, we are also going to see a warm up. We'll have a few flurries on Thursday and a rain/snow mix is likely late Friday. Temperatures will be warm enough for our mix to change to rain on Saturday and for Sunday expect a chance for rain with highs near 50 on Christmas Day.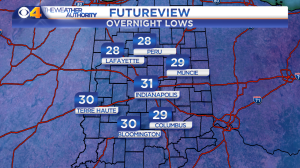 Low temperatures will be milder overnight.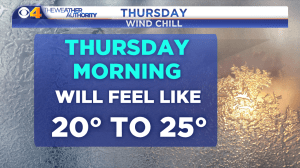 Windchill will not be as severe Thursday morning.
So far this month temperatures have trended below average.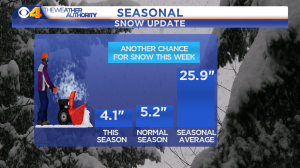 So far this season we are an inch below average for snow.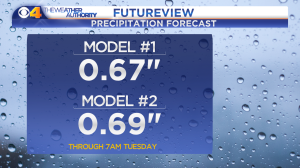 Up to a half inch of rain is likely through the holiday weekend.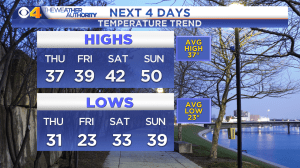 Temperatures will reach above average for the next four days.