This is an archived article and the information in the article may be outdated. Please look at the time stamp on the story to see when it was last updated.
Just a jacket today as temps will start in the 50s and rise to the seasonable mid-upper 50s.  The wind will be the main reason you'll want the jacket layer.  Could get a sprinkle but the substantial rain is done so no need to drag along an umbrella.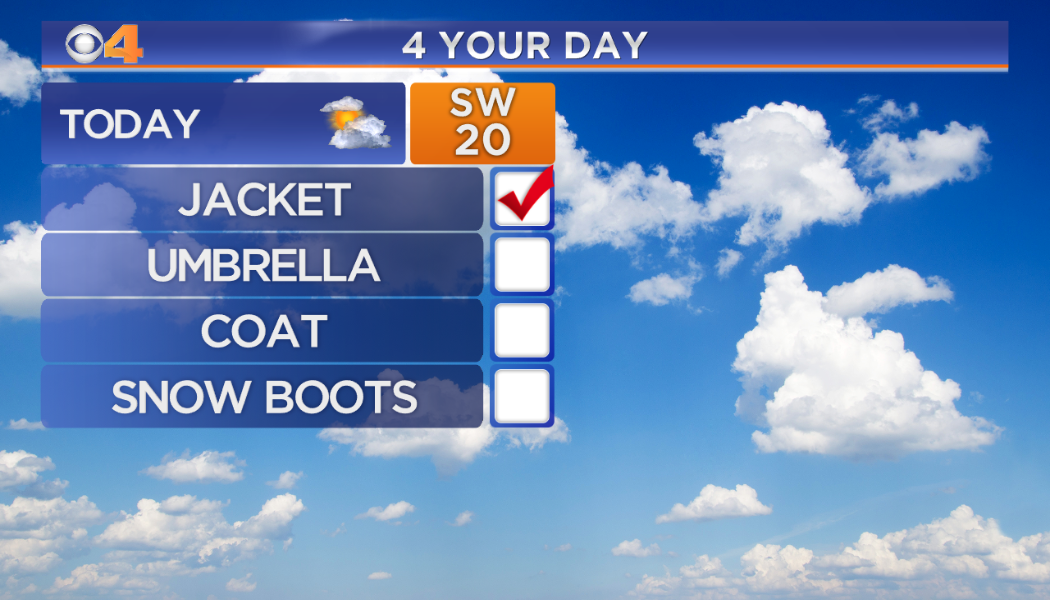 Starting off cloudy but we'll get more sunshine as the day goes on.
The wind will be noticeable on Tuesday!  Sustained winds will be between 15-20mph with gusts as high as 35mph.  Make sure your outdoor decor won't blow away!
Tonight will be much cooler as we'll dip into the upper 30s.  You'll want a coat the rest of the mornings this week.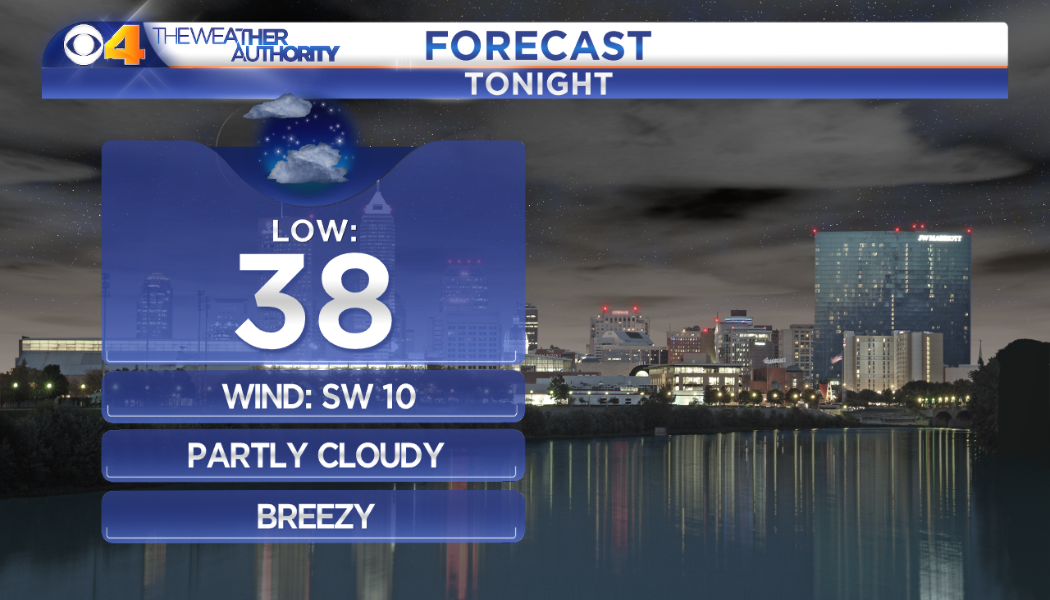 Wednesday will feature more sunshine than the first half of the week but temperatures will be lower.  That cold feeling will only get worse as the week goes on!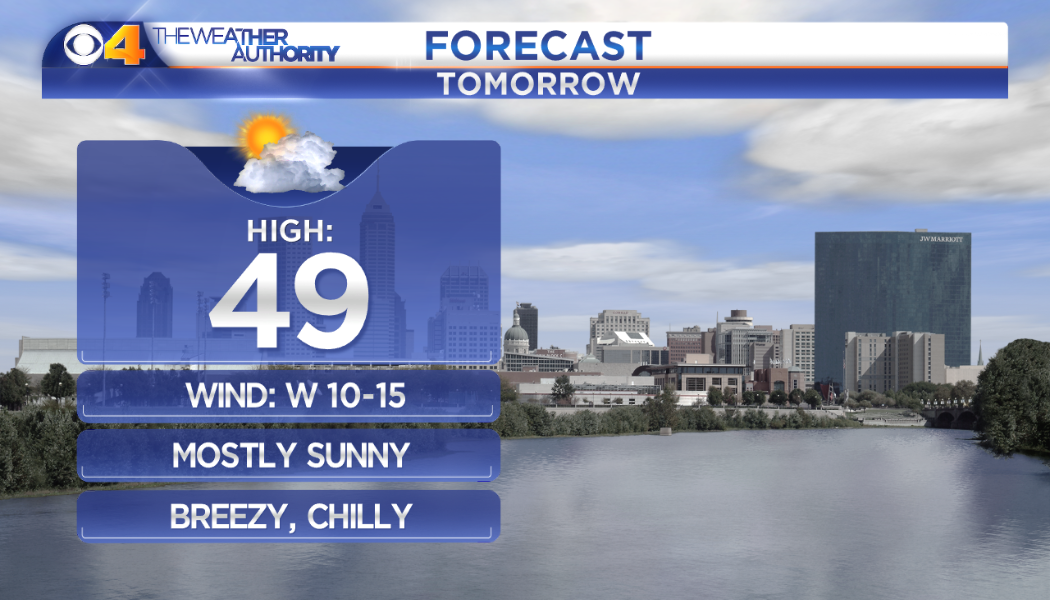 Colder each day heading toward the weekend.  Winter coat weather!