This is an archived article and the information in the article may be outdated. Please look at the time stamp on the story to see when it was last updated.
We'll stay cold and windy for the next 48 hours and have another chance for light snow Thursday and Friday.
A warm front will lift north of central Indiana Friday night. South of the warm front, we'll enjoy a warmer weekend with highs from 45 to 50 degrees.
A stronger storm system will bring rain Sunday that will change to snow Sunday night.
Highs will be back in the 30s early next week.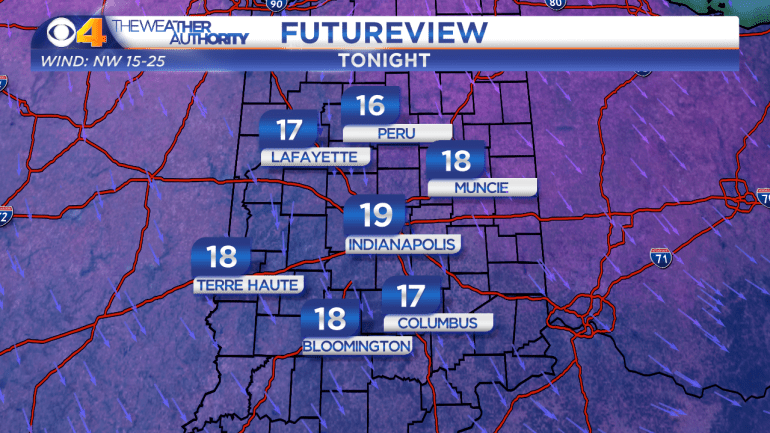 Lows will be in the teens overnight.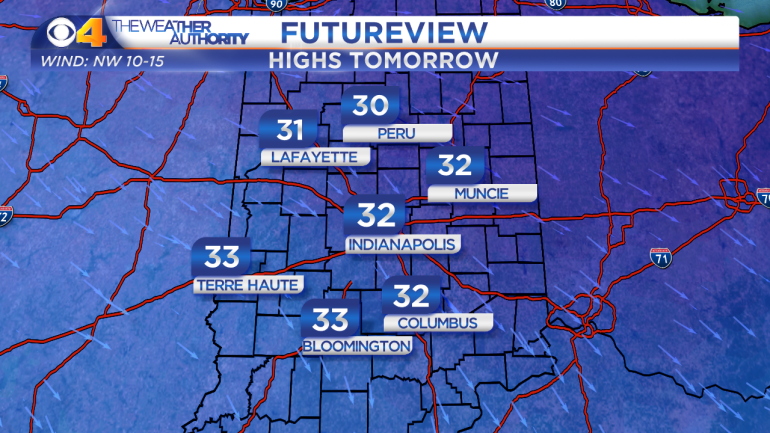 Highs will near freezing Thursday.
Expect highs in the 40s Saturday.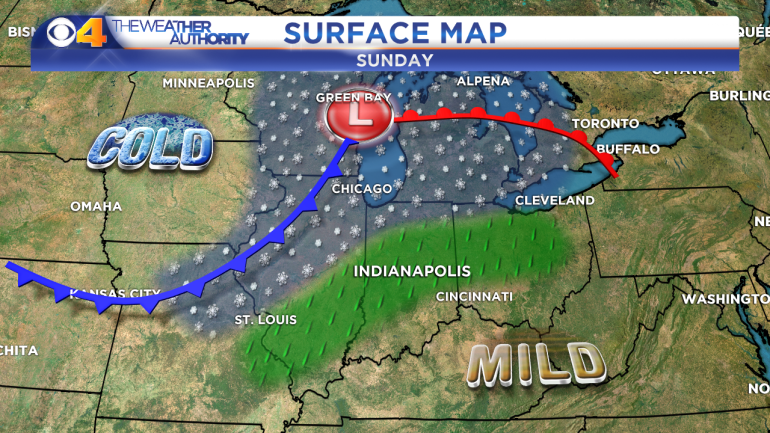 Rain will develop Sunday.
Colder air arrives behind the front early next week.