This is an archived article and the information in the article may be outdated. Please look at the time stamp on the story to see when it was last updated.
Temperatures will be above average today, reaching the mid-upper 50s. However, it will feel much colder due to the high winds. A Wind Advisory goes into effect at 10 a.m. and continues through 7 p.m. The northern half of Indiana is included in the advisory because winds will gust up to 50 mph.
Areas south of I-70 will see winds gust up to 40 mph at times. These brisk winds will make it FEEL colder than the 50s today, but at least we'll see abundant sunshine through the afternoon.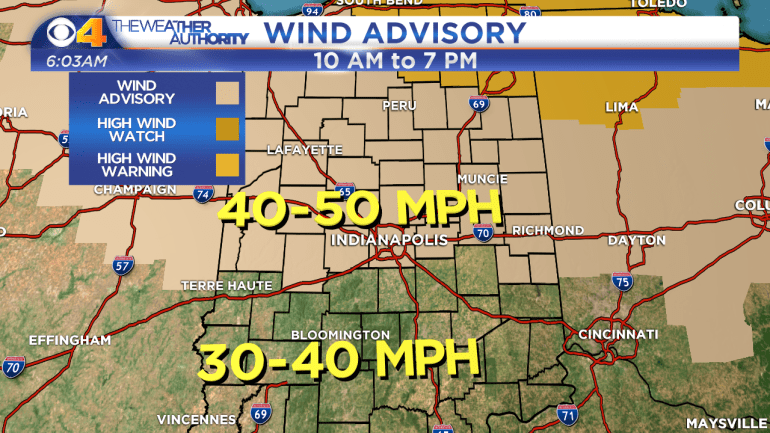 Thursday will be the pick day of the week because we'll stay dry and it'll be less windy with temperatures in the 60s. However, we do turn much colder this weekend with snow chances returning.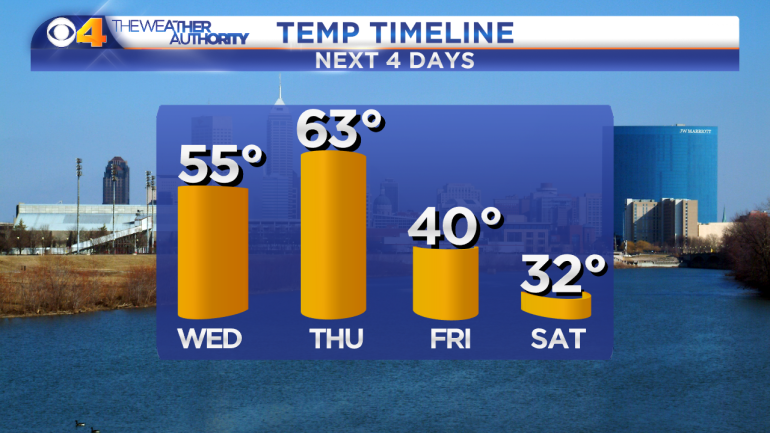 Friday morning before sunrise we'll see a few snow showers, but NO snow accumulation is anticipated for the AM commute on Friday.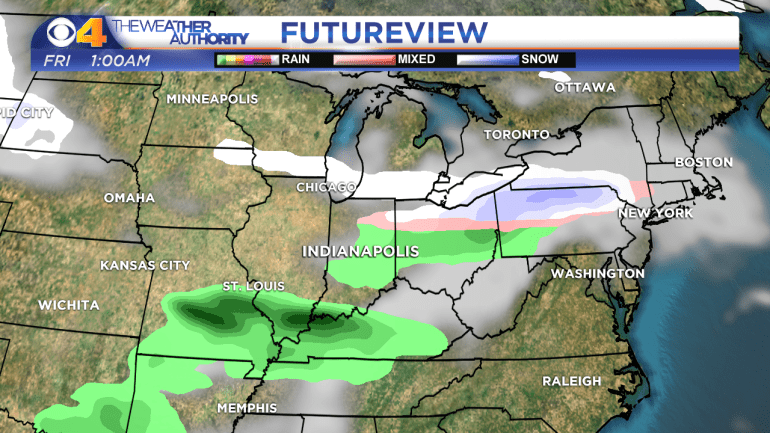 We are tracking a second storm for Saturday. Models are coming to more of a consensus bringing the heaviest snow south of I-70. It appears that areas south of Indy could see some accumulation on Saturday, however the heaviest precipitation will stay in Kentucky! We'll continue to monitor this Saturday snow storm as it gets closer.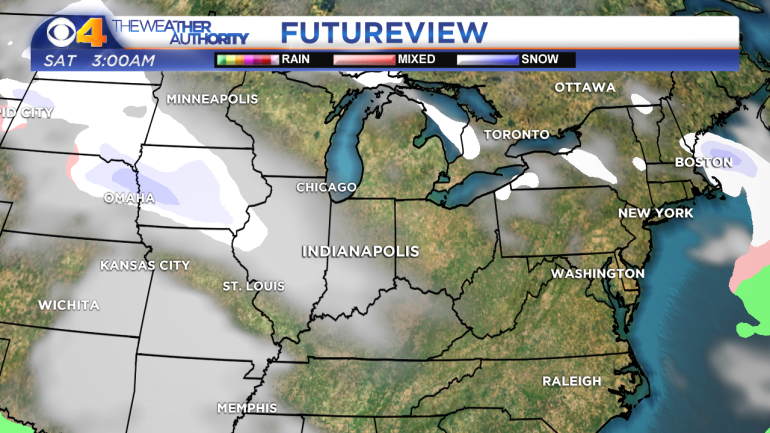 We stay cold into Sunday as well, and cold enough to support a rain/snow mix on Monday.