This is an archived article and the information in the article may be outdated. Please look at the time stamp on the story to see when it was last updated.
In the colder air Sunday, light snow will develop ahead of a cold front and 1-3″ accumulation is likely.
This will be the coldest Christmas day in over a decade and flurries will be likely through the day.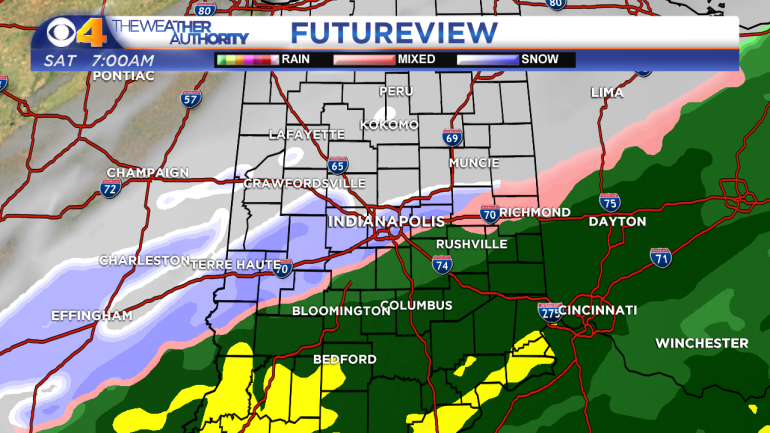 Lighg snow will develop Saturday morning.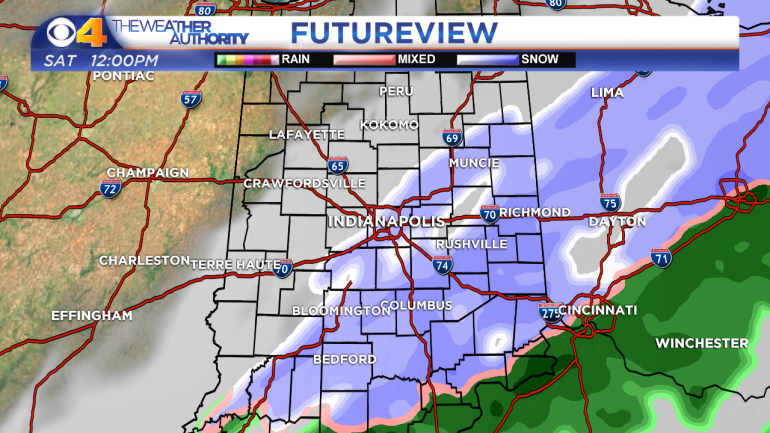 Snow will taper off Saturday afternoon.
Temperatures will hold steady in the 30s Saturday.
Up to 1″ of snow is likely Saturday.
1-2″ of snow will fall north of I-70.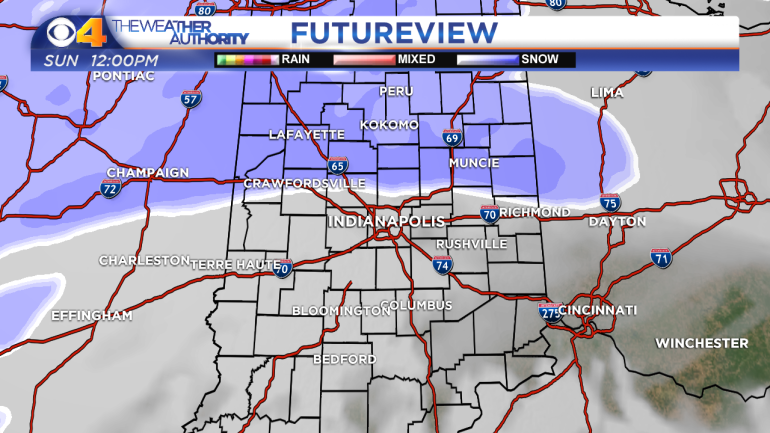 More snow will move in Sunday morning.
Snow will fall for most of the day Sunday.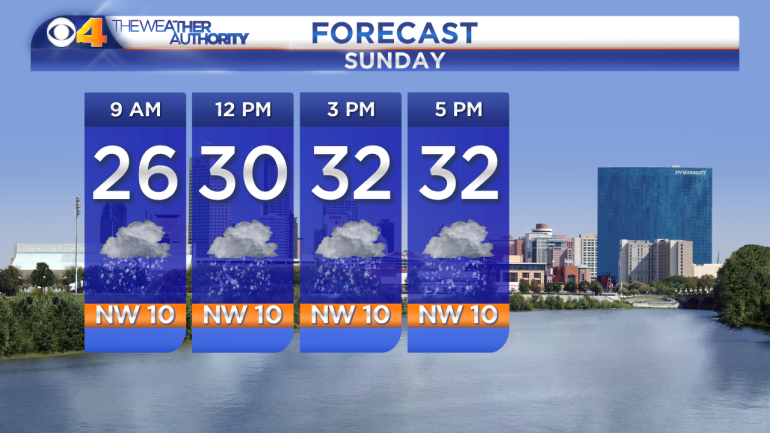 We'll have northwest winds Sunday.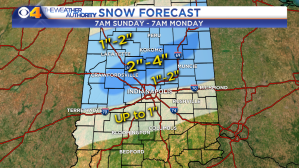 Heavier snow will accumulate Sunday.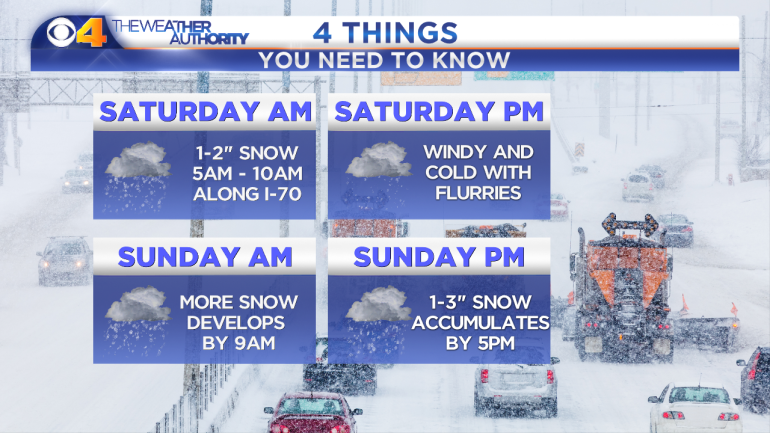 1-3″ of snow is likely Sunday.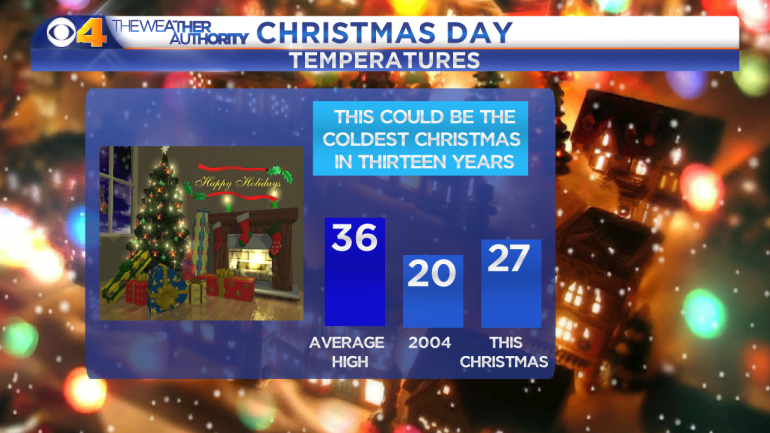 Colder air will move in for Christmas.