This is an archived article and the information in the article may be outdated. Please look at the time stamp on the story to see when it was last updated.
High resolution computer model data suggests it will be a wet commute around central Indiana Monday morning.  Heaviest rains will likely fall along and just south of I-70.  Here's a look at hour-by-hour forecasts showing when heaviest rains will fall.  The taller the green bar, the heavier the rain is projected to be falling that hour.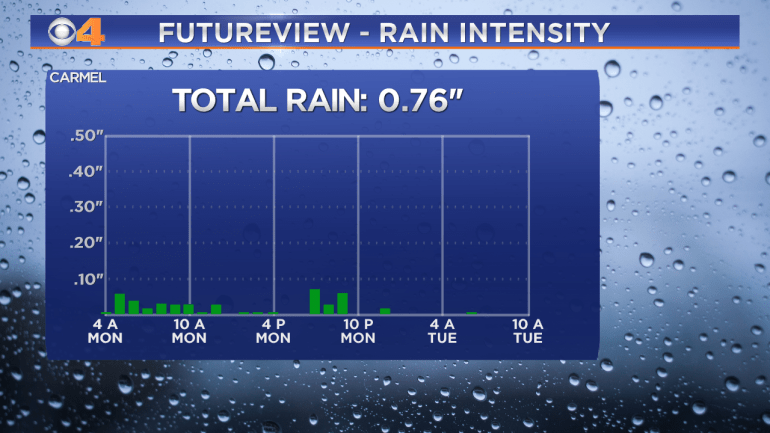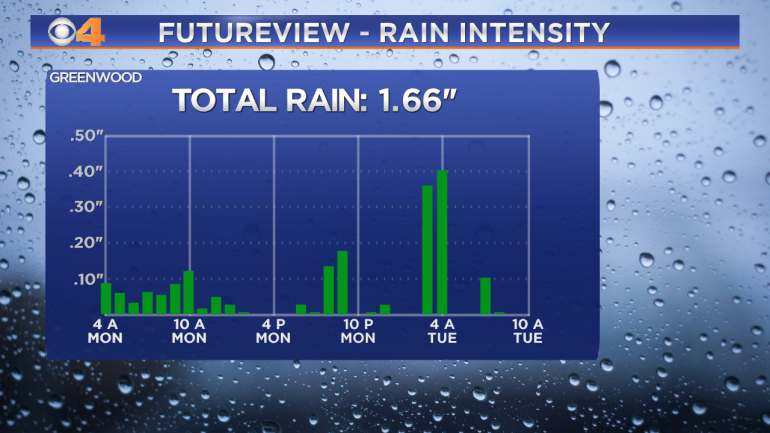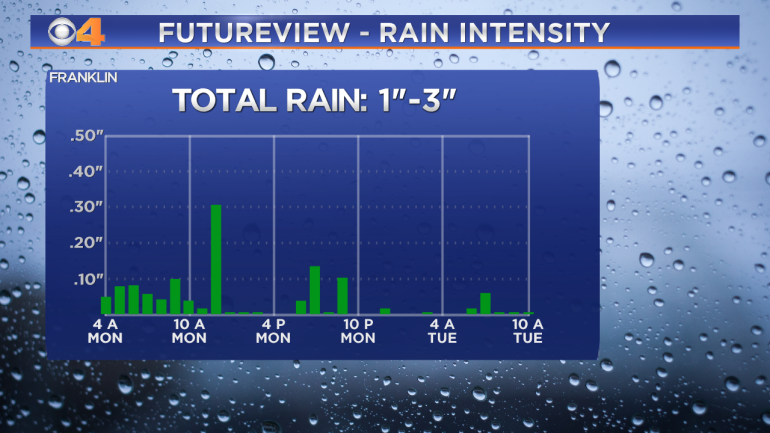 Rain should begin to ease Tuesday afternoon/evening.  However, daily chances for rain remains in the forecast through Saturday.