This is an archived article and the information in the article may be outdated. Please look at the time stamp on the story to see when it was last updated.
Today will be the LAST mild day, so try to get out and enjoy it! We'll see highs in the low to mid 60s today.  The majority of the daylight hours will be dry, however there is a small chance for an isolated shower by this afternoon, but the heavy rainfall and thunderstorms will hold off until tonight.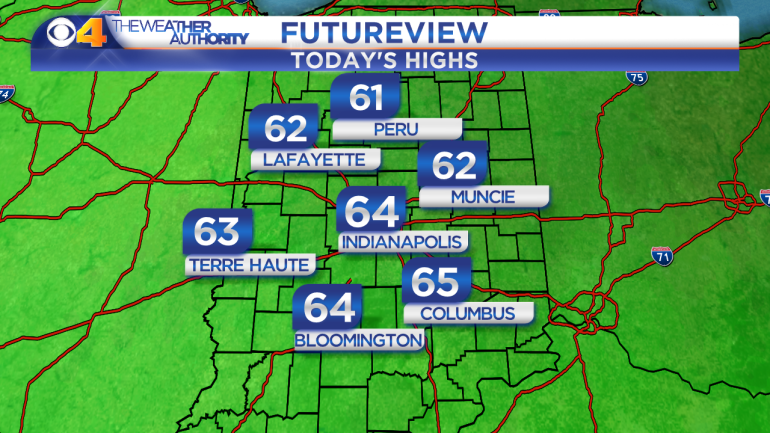 It will be quite windy today and those winds will build steadily as the cold front nears central Indiana.  Expect wind gusts around 35 to 40 mph by the evening commute. Those strong winds will linger through midnight.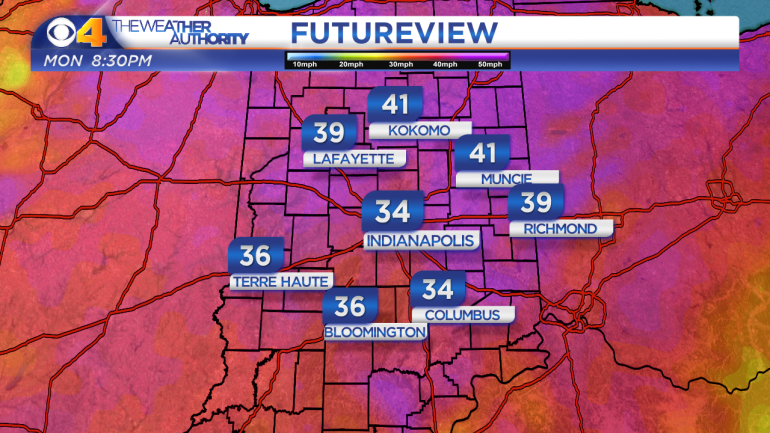 The heavy rain and thunderstorms will arrive by midnight and continue through 7 a.m. on Tuesday.  Strong winds will accompany that rain overnight.
Temperatures will start off around 40 degrees early Tuesday morning, but FALL throughout the day.  Most of the afternoon will be spent in the 30s.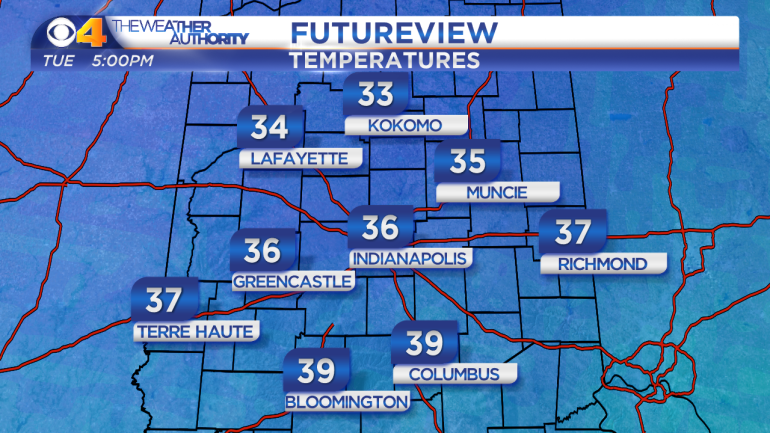 We turn even colder mid-week with highs in the 20s by Thursday with wind chills in the single digits at times!
A few snow flurries will be possible on Wednesday and Thursday, but no accumulation is expected.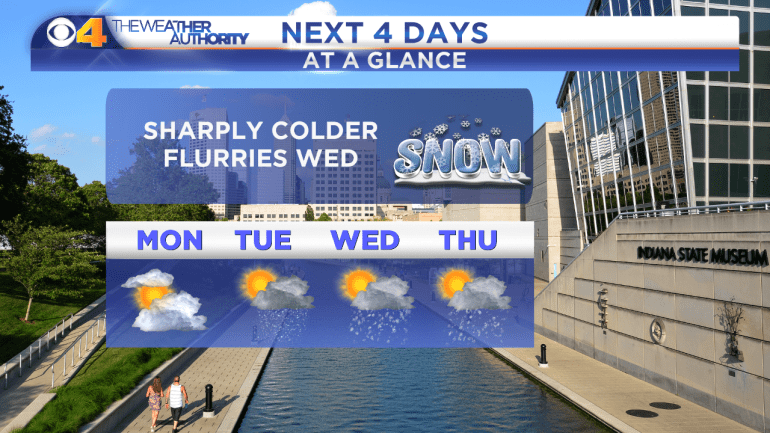 More organized snow showers are likely Friday night into Saturday. We stay cold through the weekend.