This is an archived article and the information in the article may be outdated. Please look at the time stamp on the story to see when it was last updated.
Today is our transition day from spring-like weather to winter.  High temperatures will reach the low to mid 50s by the early afternoon.  After lunch time temperatures will start to drop.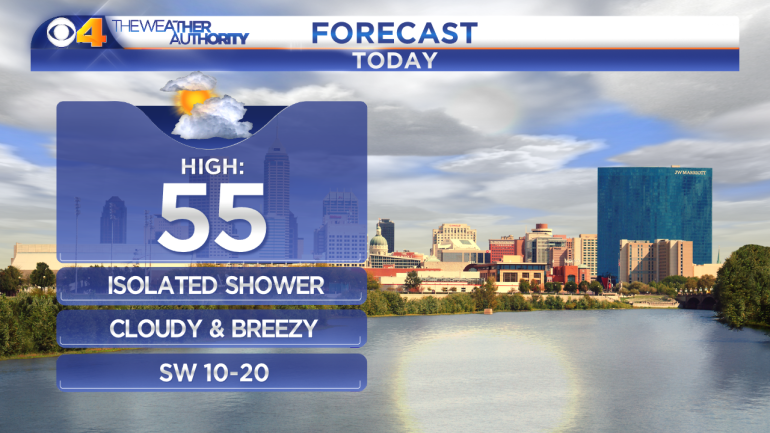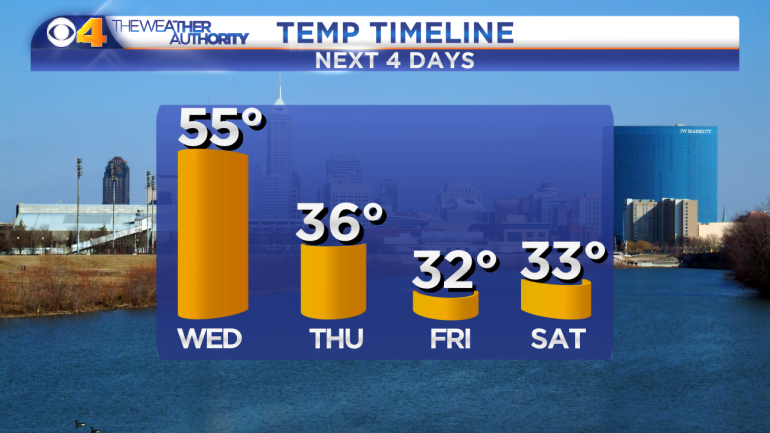 Here is a timeline: We'll see a few isolated rain showers prior to 3 p.m.  This rain will be LIGHT and not everyone will see it. Less than 0.1" is expected.  This system will not be a large rain maker, but everyone will see about a 20-25 degree temperature drop into Thursday. After 3 p.m. temperatures will begin to drop, but they will stay above freezing through 11 p.m. We'll stay mainly dry from 3-11 p.m. After 11 p.m. we'll drop to 32 and we'll see some snow showers develop that will linger into the Thursday AM drive.
Futureview paints some isolated rain showers in central Indiana by lunch time today. That transition to snow happens after 11 p.m.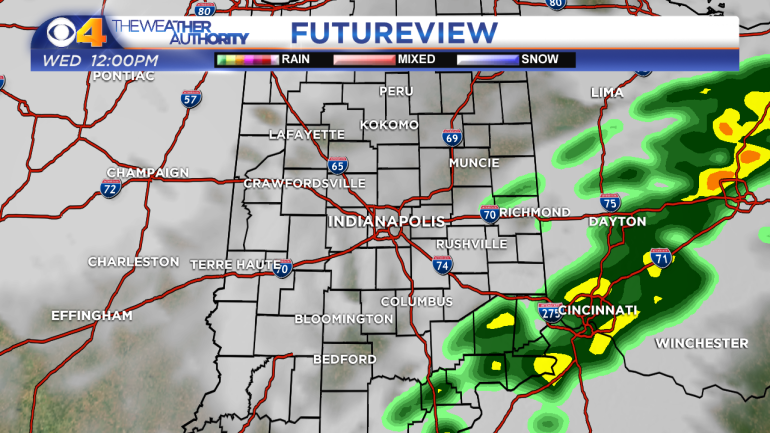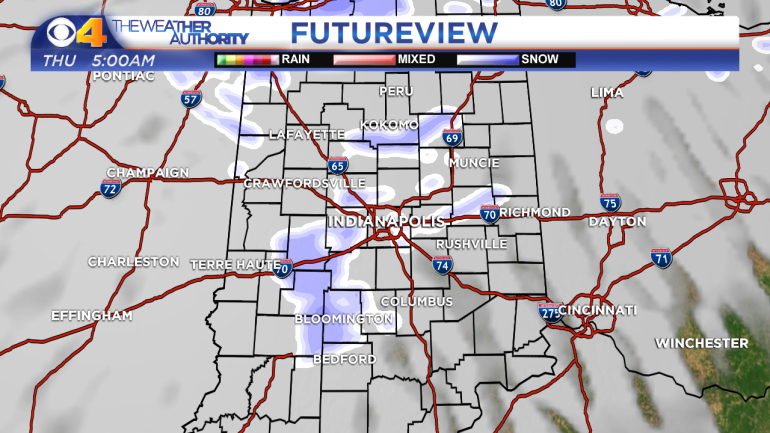 We stay cold through the remainder of the 7 day forecast with additional light snow chances heading into Sunday.