This is an archived article and the information in the article may be outdated. Please look at the time stamp on the story to see when it was last updated.
Another cloudy, dreary day in central Indiana.  The good news, out of the next seven days we have rain in the forecast for only one day!
Widely scattered showers will remain possible through the evening.  Once we get past 10pm, rain should begin to move out of the state.
WARMER DAYS AHEAD
Wednesday morning will start with cloudy skies, but as we go through the day expect the clouds to break and the sun to return to central Indiana.  I think we'll have partly cloudy skies by mid/late afternoon.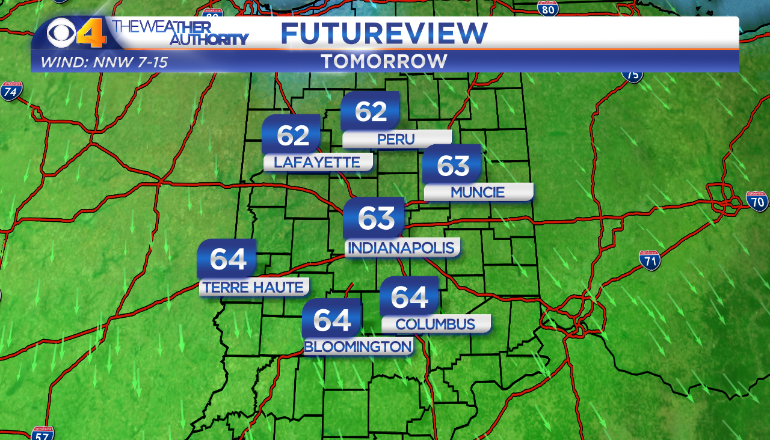 Temperatures will be a little warmer with the return of sunshine.  Even with a breezy north-northwesterly wind temperatures should top out in the lower to middle 60°s.
Even warmer, and sunnier, weather is coming our way for the weekend.  Umbrellas won't be needed!  Jackets may be needed for early Saturday morning soccer games as temperatures fall to the upper 30°s and lower 40°s.
Dry air and late April sunshine will send temperatures soaring back to the 60°s both Saturday and Sunday.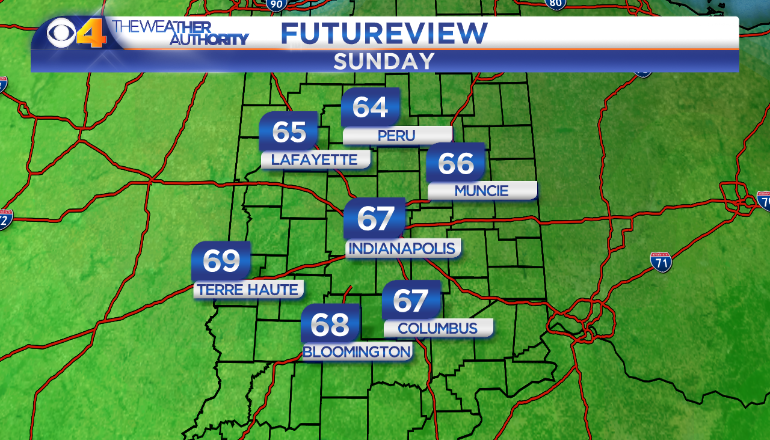 WARMEST IN NEARLY SEVEN MONTHS
Long range computer models continue to suggest a nice shot of warm air coming to Indiana for next week.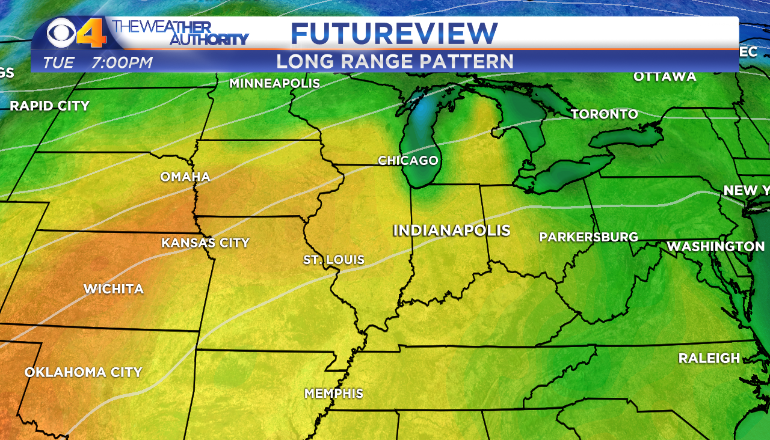 Mainly sunny skies continue in to Monday and Tuesday as winds turn out of the south and southwest.  This is going to send warm air our way and with May sunshine, temperatures will soar.
Behind the scenes we often talk about days where we can't go warm enough with the forecast temperature.  Monday, and especially Tuesday, have that kind of look.  Right now we are forecasting temperatures in the upper 70°s Monday (some locales will reach 80°) and lower to middle 80°s Tuesday.
If the forecast verifies, Tuesday will be the warmest day in nearly seven months.  The last time we had the thermometer reach 80° in Indianapolis it was October 7, 2017 when it hit 85°.