This is an archived article and the information in the article may be outdated. Please look at the time stamp on the story to see when it was last updated.
INDIANAPOLIS, Ind.– After dealing with temperatures below freezing since Monday, a warm front will approach central Indiana overnight and keep temperatures above freezing. Rain will develop ahead of the front along with areas of dense fog. Icy roads are not likely Friday morning.
Friday will be a cloudy day, not as chilly, with a few widely scattered showers. A second round of rain will develop ahead of a second warm front and heavy rain and gusty t-storms will be likely after midnight through Saturday morning. Up to 1″ of rain is likely.
Temperatures will be warmer this weekend with highs near 60 degrees.
Widely scattered showers will be likely late Sunday and a cold front approaches.
Behind the front temperatures will tumble and we'll have snow showers early next week.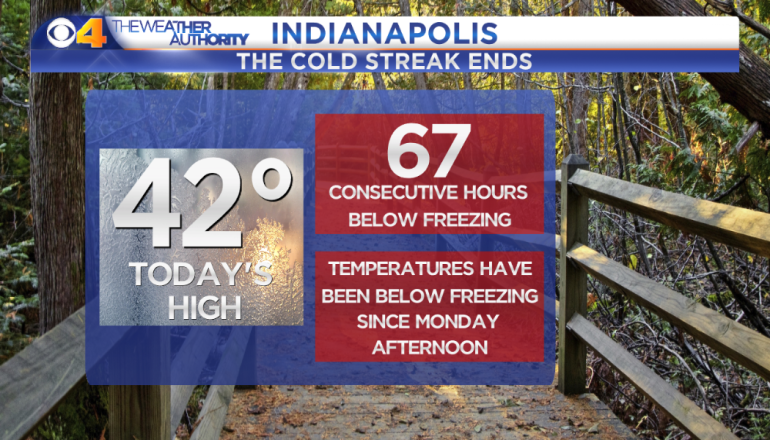 Our long, cold streak has ended.
Lows will stay above freezing overnight.
Light rain will develop after Midnight.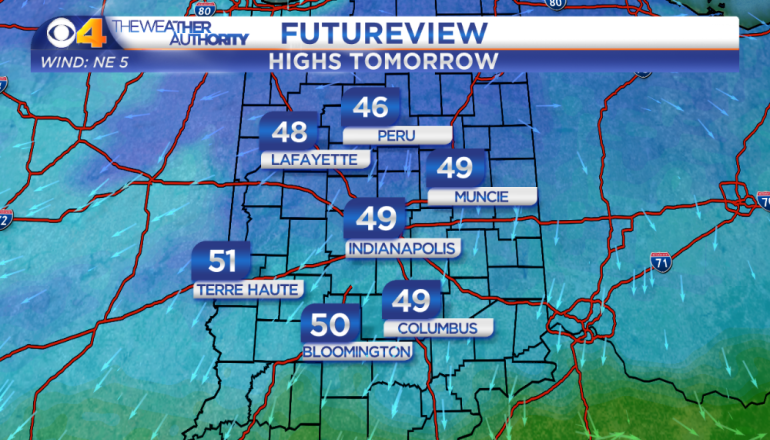 Highs will warm into the 40s Friday.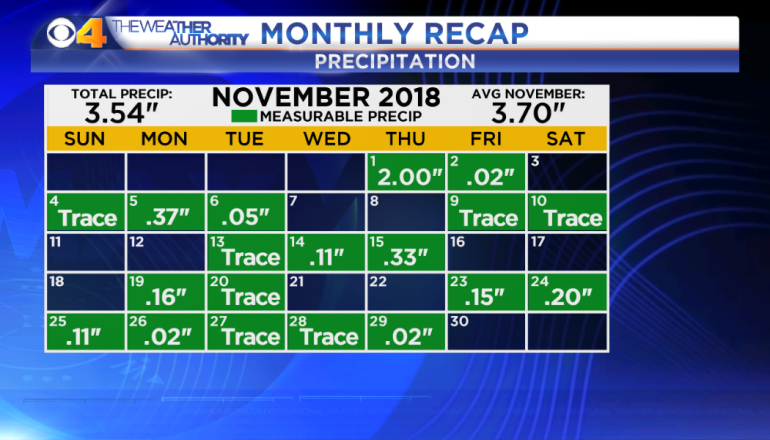 So far this has been a wet month.
We'll have a daily chance for rain for the next three days.
Strong storms are likely by Sunrise Saturday.
Heavy rain will continue Saturday morning.
We'll have several dry hours Saturday afternoon.
Up to an inch of rain is likely Saturday.
We'll have scattered showers developing again Sunday.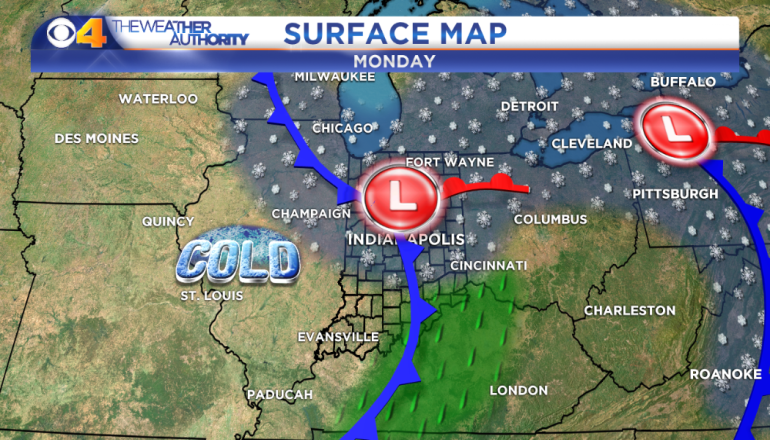 Rain will change to snow Monday.