This is an archived article and the information in the article may be outdated. Please look at the time stamp on the story to see when it was last updated.
Expect a warm up for the weekend with highs near 50 degrees and no rain until late Sunday. Be sure to enjoy the mild weather. Much colder air and accumulating snow will come our way early next week. Weather will cooperate for the big game this weekend with sunny skies and temperatures in the 60s.
Low temperatures will fall into the 20s overnight.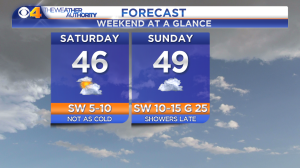 Temperatures will be warmer this weekend.
Expect great weather for Super Bowl 50.
We've only had 7.7" of snow this winter.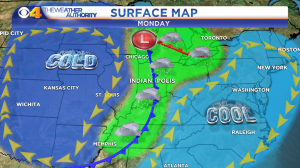 Snow will begin to accumulate Monday.
Accumulating snow will continue into Tuesday.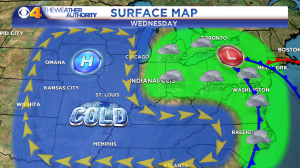 Snow ends Wednesday.