This is an archived article and the information in the article may be outdated. Please look at the time stamp on the story to see when it was last updated.
This will be a very active week of weather with a daily chance for scattered afternoon thunderstorms. Central Indiana has been dry for the past six weeks and while some areas will see heavy rainfall, many of us won't see any rain at all.
A stationary front will stall across the Ohio Valley and be the focal for storms to develop. Due to a lack of strong upper level winds support, the front will meander back and forth across the state through the weekend, keeping rain chances around.
For Wednesday and Thursday the front will drift south of Indiana, lowering our chances for rain.
As the front moves northward we'll have a better chance for t-storms Friday through Sunday.
In spite of the daily chance for rain, temperatures will be above average through the weekend. Highs will be near 80 degrees.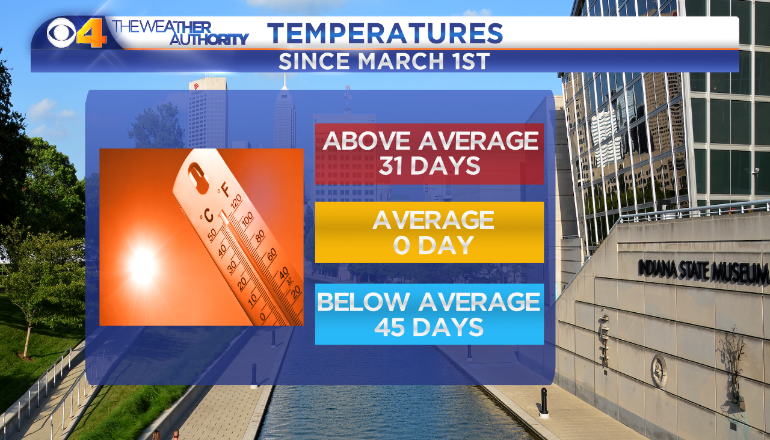 So far this has been a cool Spring.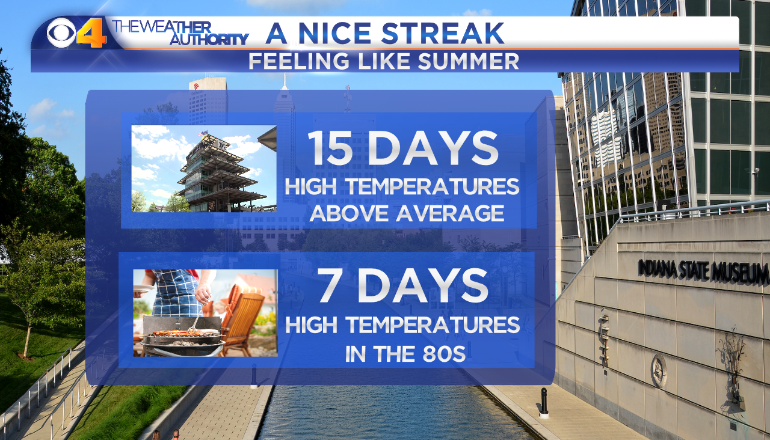 We are in the middle of a nice streak of weather.
We've been dry for the past six weeks.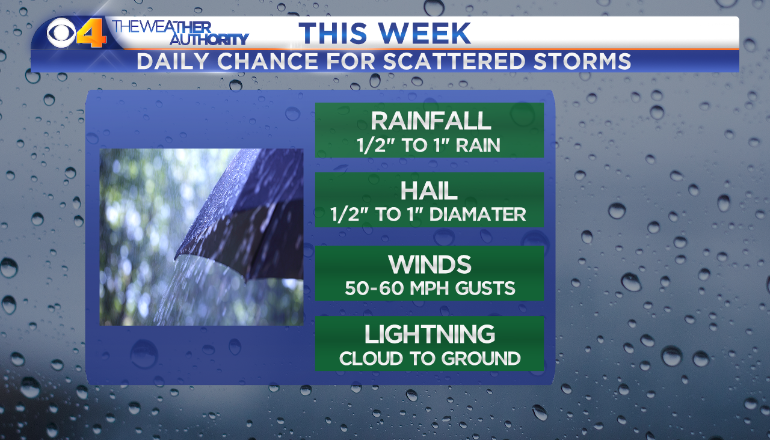 Scattered t-storms may bring relief this week.
Highs will stay above average this week.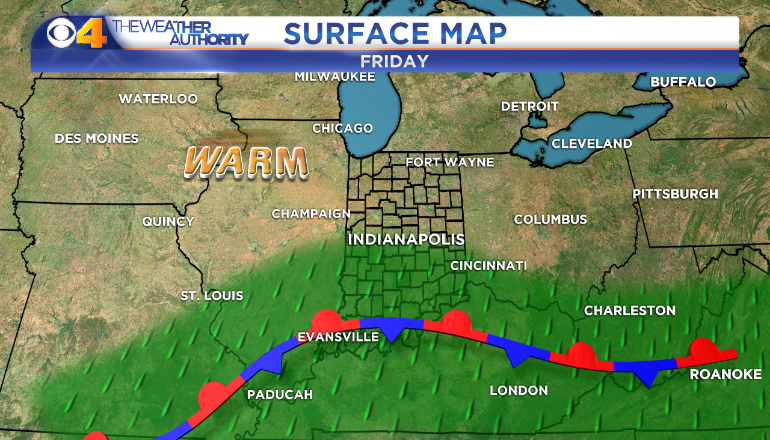 Scattered t-storms are possible south of I-70 on Friday.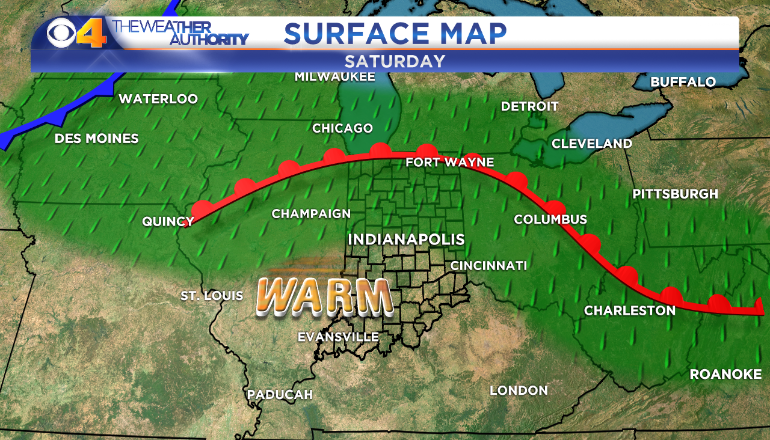 Scattered t-storms are likely on Saturday.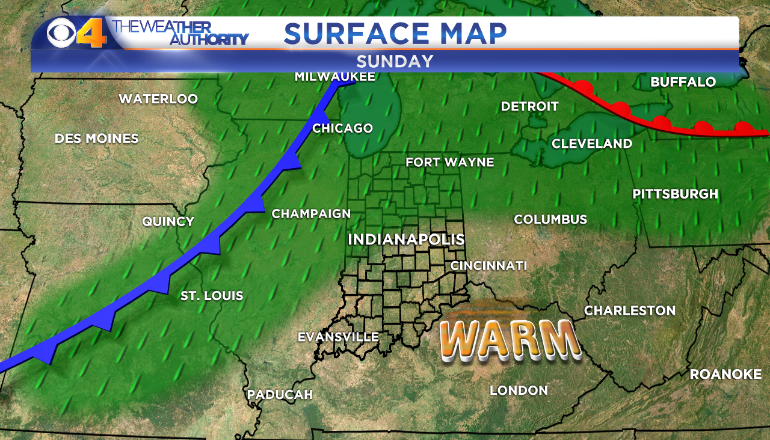 T-storms will be likely Sunday.