This is an archived article and the information in the article may be outdated. Please look at the time stamp on the story to see when it was last updated.
Wow, those dew points are high!  Above that 70 mark and feeling awfully humid out there.  Moisture stays high today.  Humidity will be oppressive but heat will only climb into the upper 80s so heat indices will top off around 92...not terrible,
Few storms possible this afternoon but rain totals will at best hit a quarter inch; most of us will see less.  This is all the rain we get until Friday so plan on having to water your flowers this week.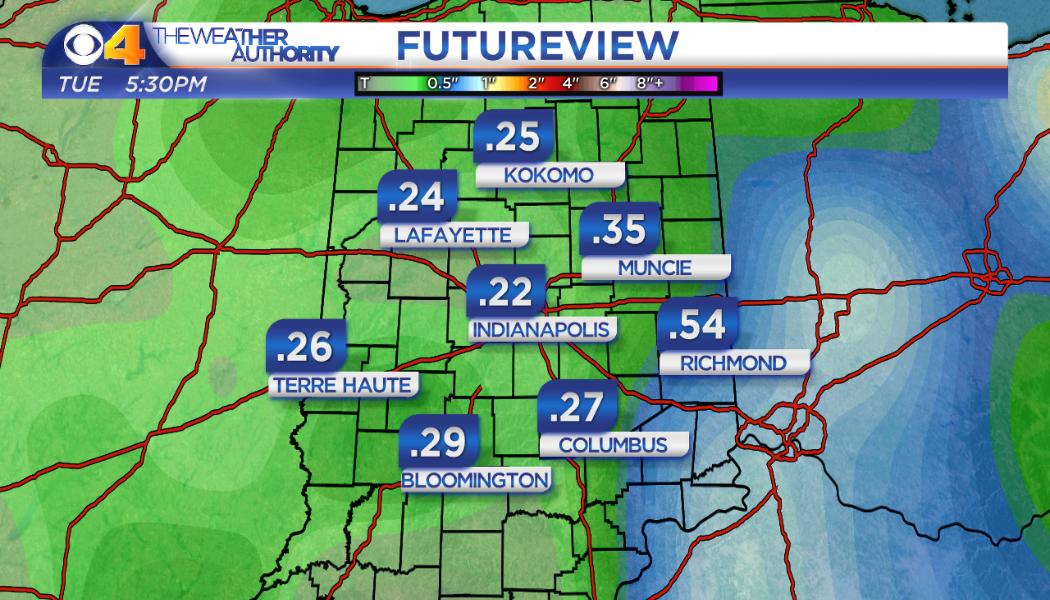 Plenty of dry time this afternoon but as a cold front slides through, you may get a passing storm or just a shower.  Not going to have widespread rain today.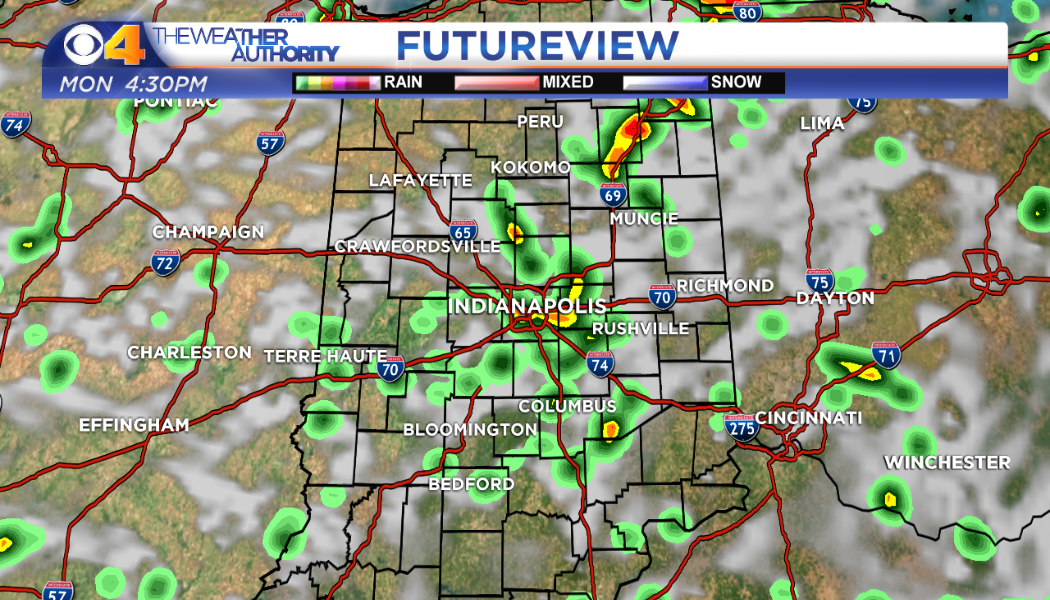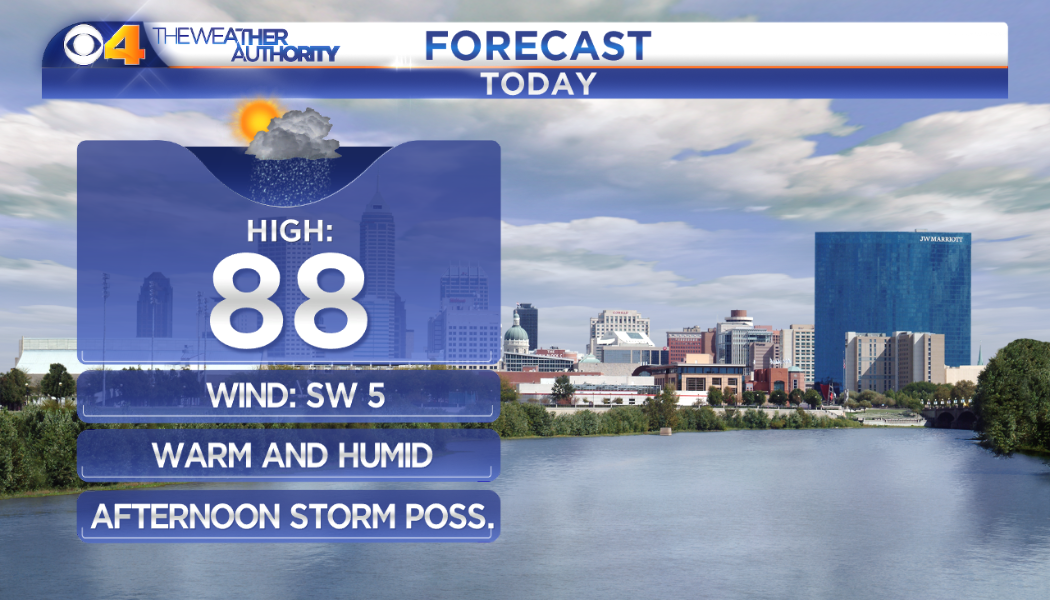 Tuesday will feel amazing!  Mainly sunny with a comfortable heat.  A stretch of nice weather lasts through Thursday.  Friday should shape up to be pretty nice, too, but can't rule out a passing storm.