This is an archived article and the information in the article may be outdated. Please look at the time stamp on the story to see when it was last updated.
A cold front will approach central Indiana Thursday and cause more light snow. Snow will develop by mid-morning, continue through the afternoon and end in the evening. Indianapolis can expect a half-inch of snow with up to an inch of snow north of I-70.
We'll have a sunny, cold Friday and Saturday with highs in the mid-30s.
On Sunday, a strong area of low pressure well develop and move across the southern states. Moisture from that system will spread into the colder air over the southern half of Indiana and give areas south of I-70 a chance for snow.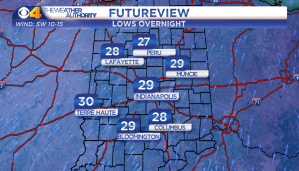 Lows will fall below freezing overnight.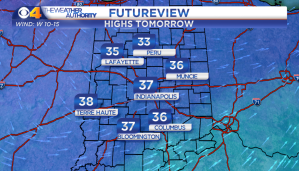 Highs will be in the 30s tomorrow.
Snow will develop after the morning rush hour.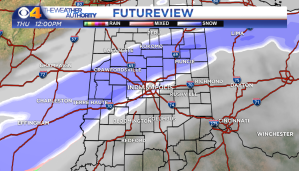 Snow is likely in Indianapolis by Noon.
Snow will continue through early afternoon.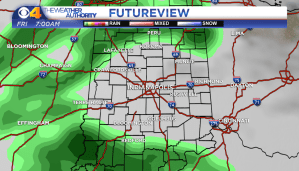 Snow will taper off during the evening rush hour.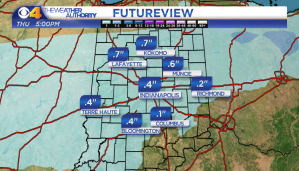 Up to 1″ of snow is likely Thursday.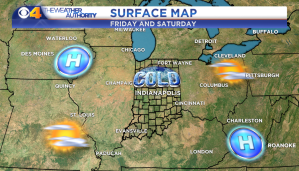 A ridge of high pressure will bring two days of sunshine to end the week.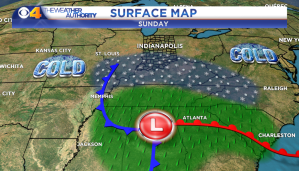 Light snow will fall across southern Indiana on Sunday.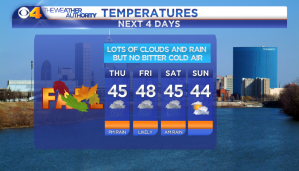 Temperatures will stay chilly through the weekend.