This is an archived article and the information in the article may be outdated. Please look at the time stamp on the story to see when it was last updated.
What a beautiful Mother's Day in central Indiana.  Temperatures in the low 80°s and humidity in check.  We add to today's temperatures through mid-week.
Tonight will be a good night to leave windows open as temperatures drop to the upper 50°s to lower 60°s.
We'll see a fair amount of sunshine Monday as temperatures climb to the lower to middle 80°s.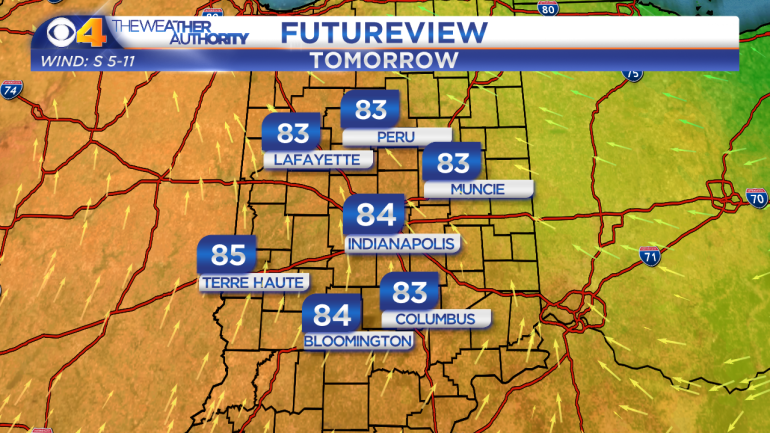 Winds will not be as gusty as they were Sunday.  Sustained winds will be out of the south at 5 to 11 mph.
HEATING UP AT THE INDIANAPOLIS MOTOR SPEEDWAY
The track opens for practice on the oval Monday and the weather should be FANTASTIC.  Temperatures will start in the 60°s and get up to the 80°s by afternoon.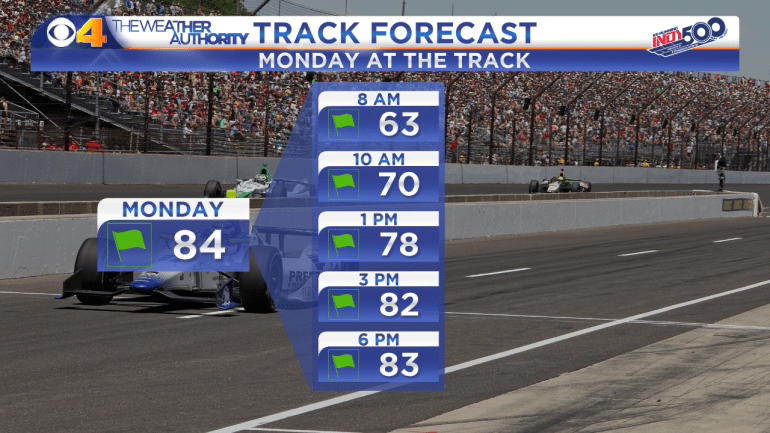 I've got it as a green flag all day as we'll see mostly sunny to partly cloudy skies at the track.  Sunscreen will be needed!
There will be green flag practice sessions Tuesday and Wednesday as we experience the warmest air since September.  Highs will be in the middle to upper 80°s with mostly sunny to partly cloudy skies.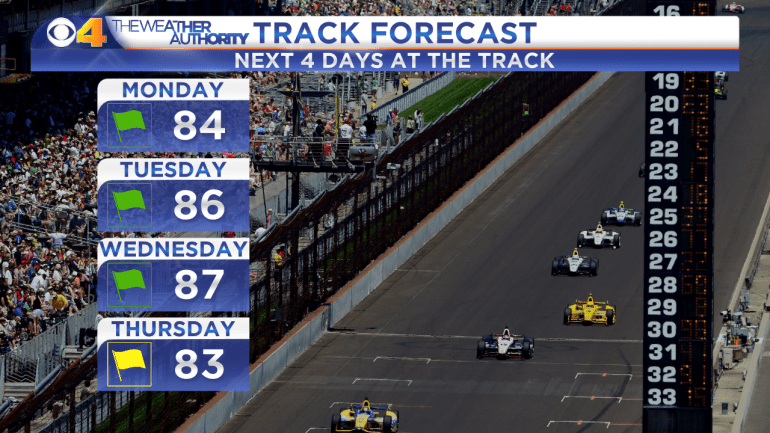 I have Thursday as a yellow flag as chances for rain increase.  Daily chances for showers and thunderstorms will continue through the weekend.