This is an archived article and the information in the article may be outdated. Please look at the time stamp on the story to see when it was last updated.
It will be a WARM and HUMID day with more clouds than sun and highs in the mid 80s.
We have a cold front on the way with that will spin off a few showers and storms for the afternoon and early evening hours. Northeastern Indiana is in a SLIGHT risk for severe storms with damaging wind gusts as the primary threat. This is not looking like it will be a widespread outbreak.  In fact, we'll see more dry time than wet with most areas seeing less than 0.25" of rain.  The coverage will be highest in time for the evening drive hours at 5 p.m.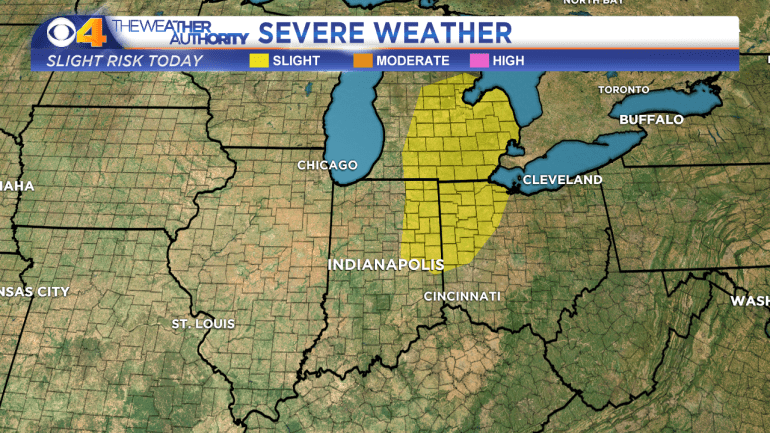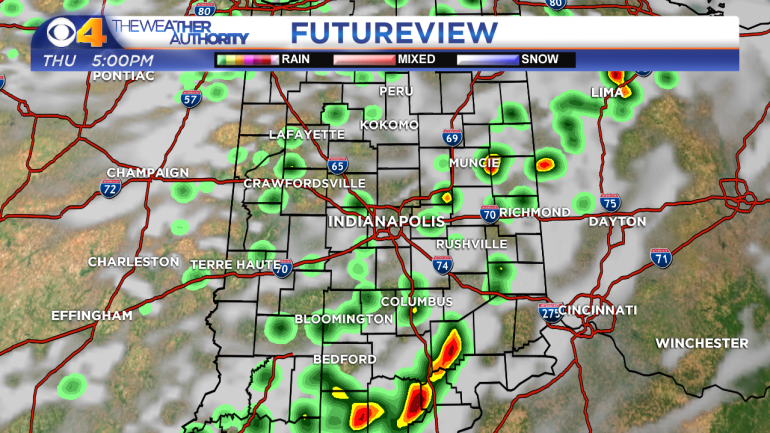 If you're trying to get out to the Indiana State Fair, it will be warm and humid today. It will turn less humid and be mainly dry all day Friday and Saturday.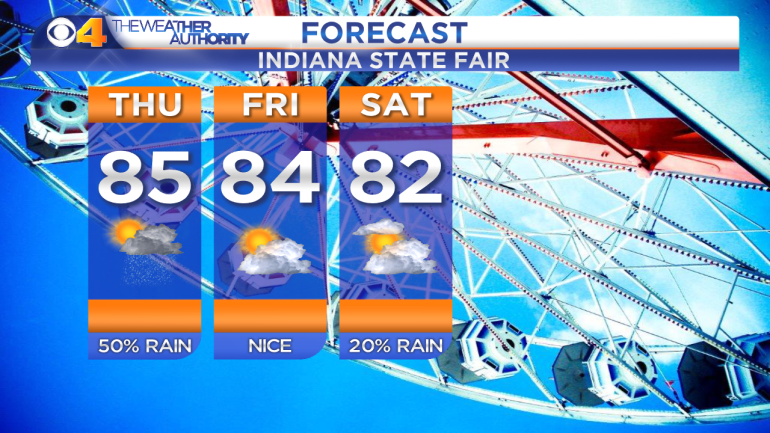 The weekend will be mostly dry, too. Other than an isolated shower chance on Saturday the rest of the weekend will be dry. Sunday will be warmer and more humid with temperatures in the upper 80s.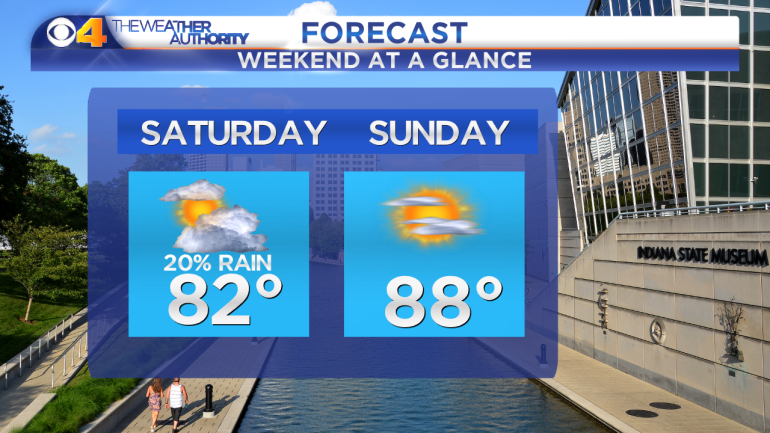 It looks like sky conditions will cooperate for the eclipse. We're expecting dry conditions on Monday with a partly-mostly sunny sky. Rain chances return Tuesday and Wednesday.