This is an archived article and the information in the article may be outdated. Please look at the time stamp on the story to see when it was last updated.
If you like warmer temps and higher humidity, then you're going to our weather for the next week.  Each day we'll have highs near 90 with the heat index in the middle 90s. We'll also have a daily chance for scattered afternoon and evening t-storms. Knozone Action Days have been declared for Friday and Saturday. The combination of high temperatures, light winds and other factors are expected to produce conditions where high levels of ozone emissions exceed federally mandated standards. Poor air quality may affect those sensitive to high levels of ozone, such as children, the elderly and anyone with heart or lung conditions. These groups should avoid exertion and heavy work outdoors.
Strong storms will develop north of I-70 overnight.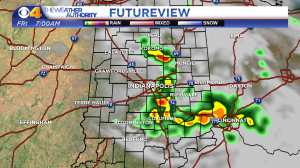 Rain is likely for the Friday morning rush hour.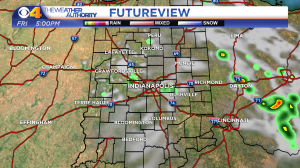 A few isolated t-storms are possible Friday afternoon.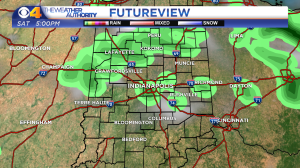 Scattered t-storms are likely Saturday afternoon.
Scattered t-storms are also possible Sunday afternoon.
This will be the hottest weekend of the year so far.