This is an archived article and the information in the article may be outdated. Please look at the time stamp on the story to see when it was last updated.
Our work week got off to a bitter start with low temperatures falling below zero and highs staying below freezing. The good news is that warmer weather will be the rule for the rest of the week. Expect sunny, dry weather on Tuesday and Wednesday with a chance for light snow on Thursday. We'll get a break from precipitation on Friday and we'll have a daily chance for rain from Saturday through Monday.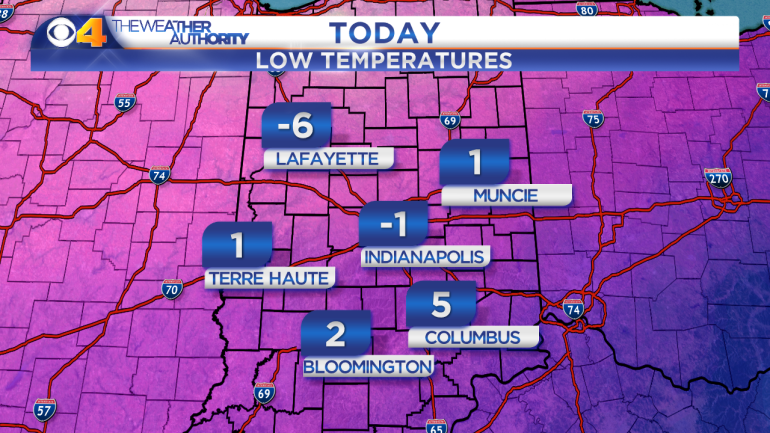 Low temperatures fell below zero on Monday.
Monday was the coldest December morning in 12 years.
Low temperatures will stay above freezing overnight.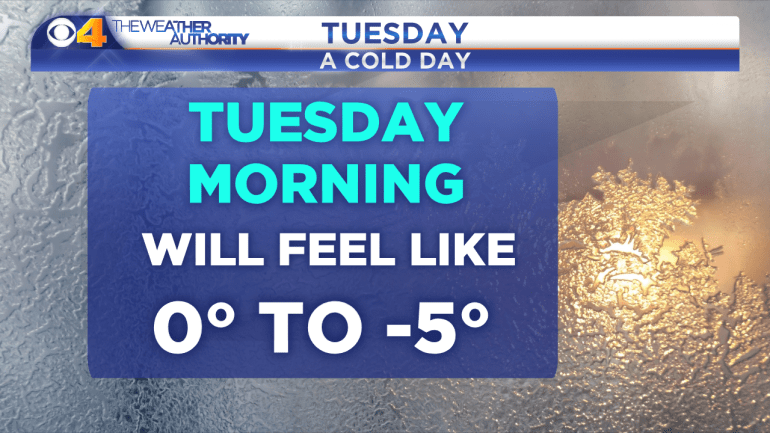 Windchill will still be below zero on Tuesday.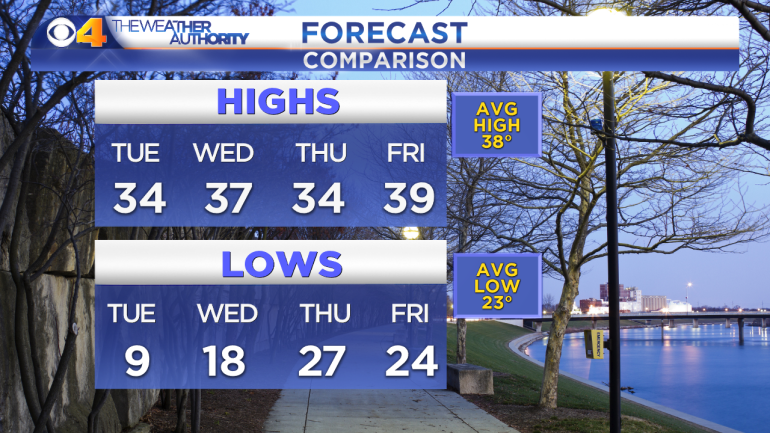 Temperatures this week will be above freezing each day.