This is an archived article and the information in the article may be outdated. Please look at the time stamp on the story to see when it was last updated.
Clear skies, light wind, high pressure overhead and snow on the ground is an equation that is almost always cold.  Tonight is no exception.
This will likely be the second coldest night in central Indiana during our cold-wave that started December 24.
Wind chill values will drop to -15° to -25° at times during the overnight hours.
We will see a slight rebound in temperatures Sunday with sunny skies.  Highs will top out in the teens for most of central Indiana.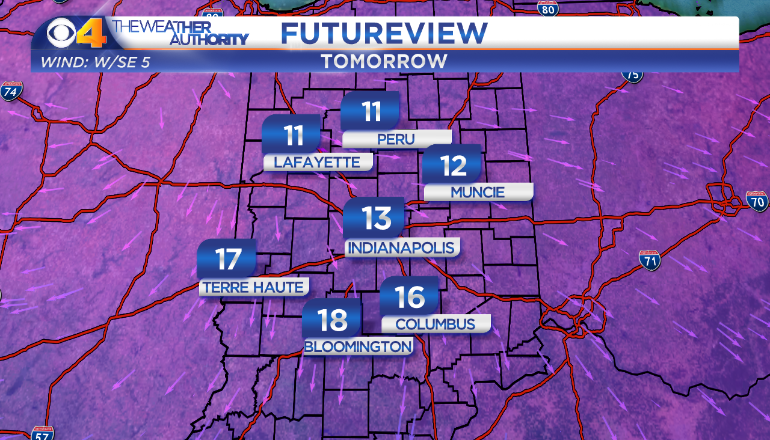 COLD-WAVE LEAVING MARKS IN RECORD BOOKS
This is now the coldest start to a year since the beginning of weather records in Indianapolis.  Not only is it coldest, it is coldest by a pretty wide margin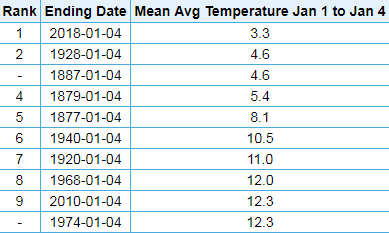 Look back further to when the frigid air arrived – this is the coldest December 24 – January 4 on record in Indianapolis.
WINTRY MESS LATE THIS WEEKEND
We continue to track a wave of energy across the Pacific Ocean.  It is currently located off the northwest Pacific coast.
Computer models project it will move across the country this weekend, helping draw up warmer air, and bringing precipitation to central Indiana.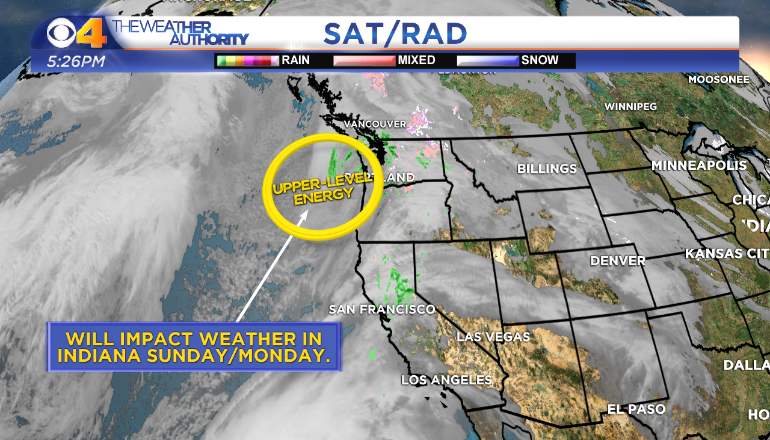 What remains in question is what temperatures will be like through the atmospheric column as the moisture approaches.
Data supports moisture arriving in central Indiana Sunday early evening, then spreading east across the state.  At that time, temperatures near the surface will be near, or slightly below, freezing.  However, some data supports a layer of "warm" air, 32° to 34°, approximately 2,000-4,000 feet above the ground.  As frozen precipitation falls in to the warm layer it will melt.  As it falls below 2,000 feet, in theory it would then do one of two things… 1) freeze on contact with the surface or 2) start to refreeze and fall as sleet.  What is to be determined is exactly how thick the "warm" layer will be or if it even exists.
We will keep an eye on this through the next 36 to 48 hours.  Stay tuned!