This is an archived article and the information in the article may be outdated. Please look at the time stamp on the story to see when it was last updated.
A cold front will bring gusty storms this evening and much colder air Friday.
On Friday, temperatures will tumble and, as we cool down, rain will change to a few flurries.
Colder air will settle in for the weekend  with a chance for snow showers late Saturday through Sunday morning.
The cold blast will be short-lived and the the warmest temperatures of the year will arrive early next week.
A daily chance for rain will begin Monday and flash flooding will be possible by mid-week.
Light rain will intensify this evening.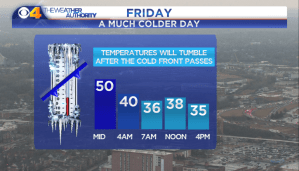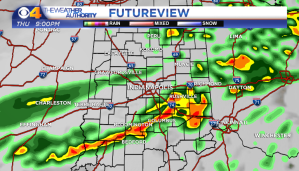 Strong storms will develop this evening.
Heavy rain is likely south of I-70 this evening.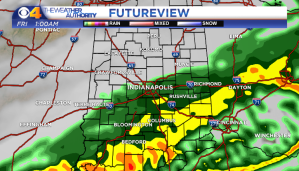 Heavy rain will begin to taper off after Midnight.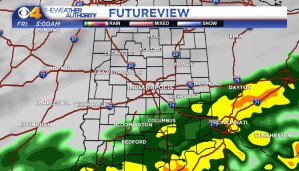 Rain will change to flurries late tonight.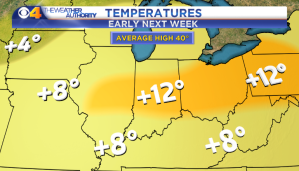 Warmer air will move in next week.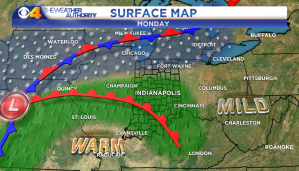 More rain will develop Monday.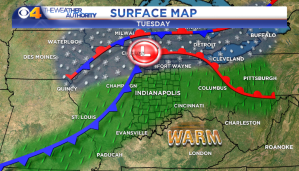 Rain will continue through Tuesday.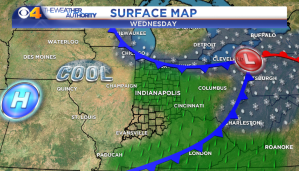 Rain will end Wednesday.