This is an archived article and the information in the article may be outdated. Please look at the time stamp on the story to see when it was last updated.
Should be able to get the Indians game in but should have a storm leading up to game time.
Starting off the day sunny, so keep in mind the UV Index is still considered very high.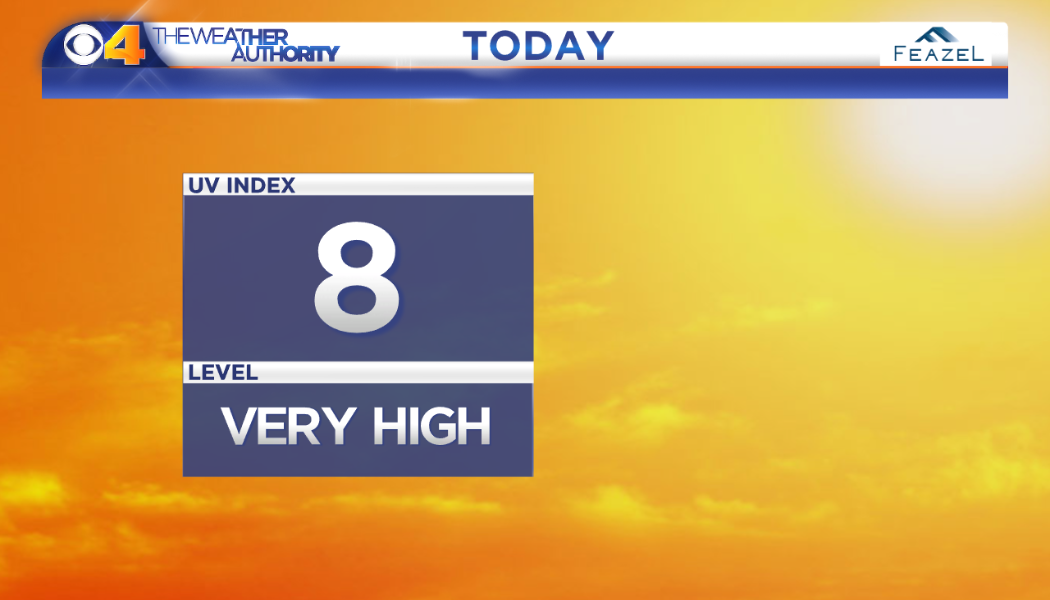 Good weather for back to school photos this morning, but send the kids to school with an umbrella as storms will roll through later.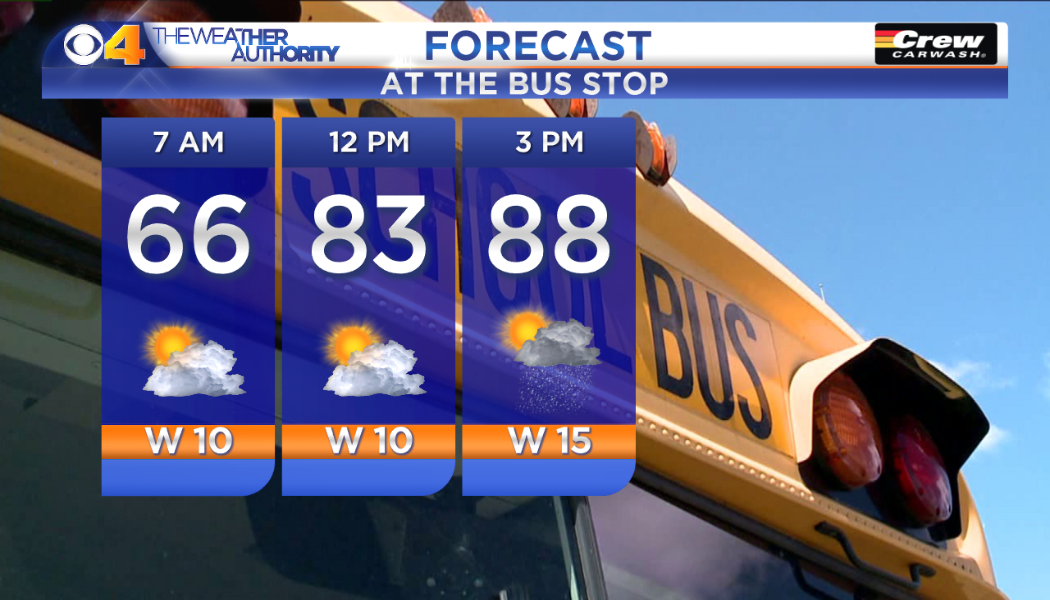 Storms will develop near Lafayette around 1 p.m.
Storms will slide SE toward Indy.  Indianapolis should see a storm roll through between 3-6 p.m. with areas south of the city keeping rain chances through 7 or 8 p.m.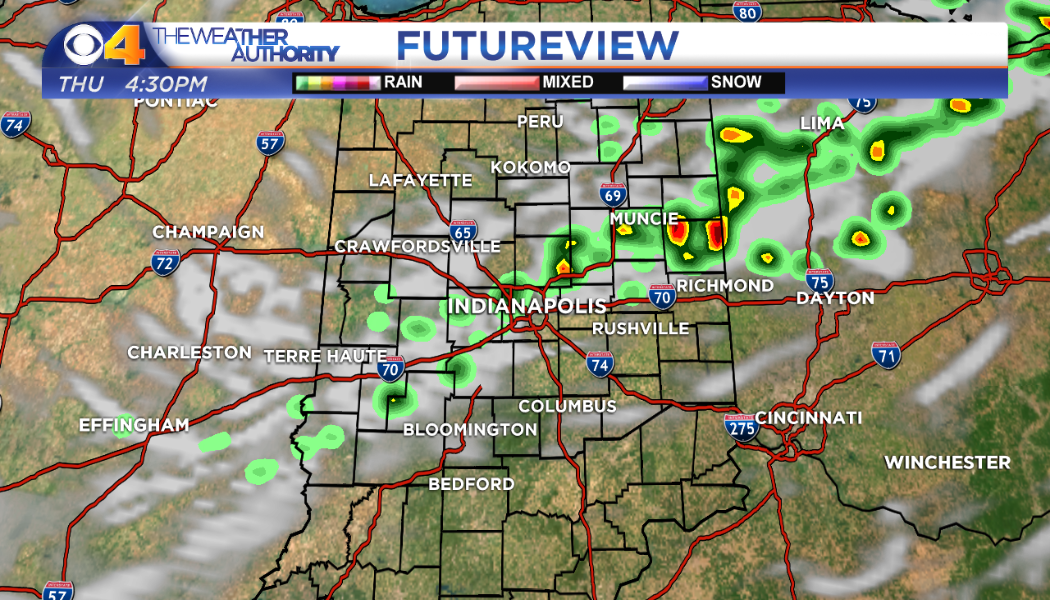 Still hot and muggy today with highs climbing into the upper 80s.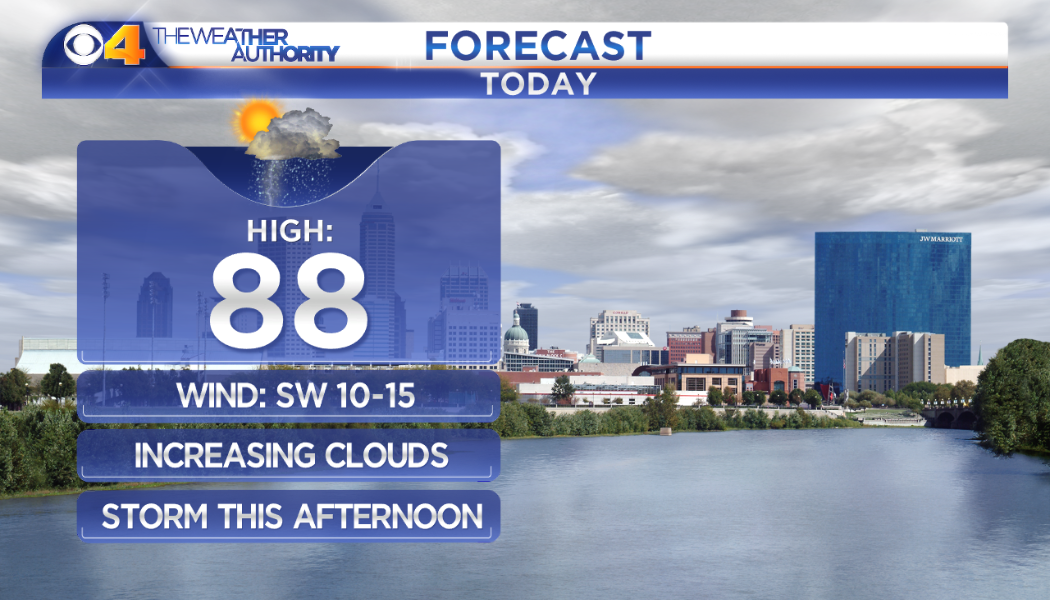 Friday we'll dry out and temperatures will dip below average with highs only in the upper 70s!  That's thanks to the cold front making it all the way through Indiana.