This is an archived article and the information in the article may be outdated. Please look at the time stamp on the story to see when it was last updated.
A chilly start to the day in central Indiana.  Temperatures were in the upper 20°s this morning.  Some early sunshine will allow temperatures to rise through the 40°s by noon and evening in to the lower 50°s by late afternoon.
Clouds will increase throughout the day.  A warm front will pass through the state later Thursday.  Ahead and along the front there could be a few spotty showers.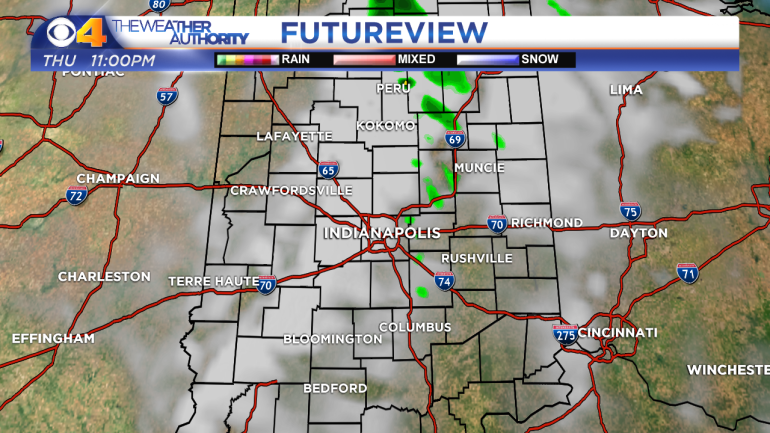 With the warm front through the state, temperatures should soar to mid-May like readings.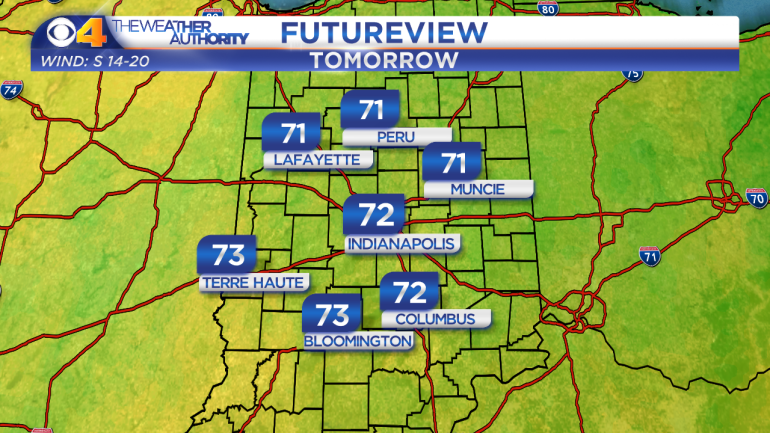 On strong southerly winds, highs should reach the lower 70°s.
An area of low pressure will begin to move towards the state Friday evening.  Ahead of the low, rain will spread east in to Indiana Saturday.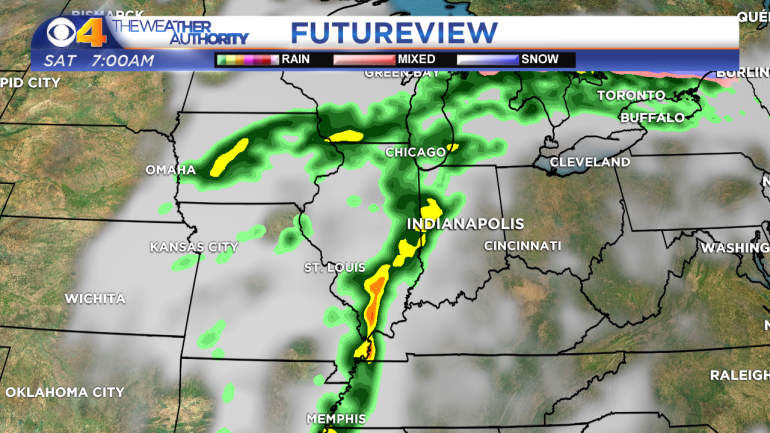 While rain looks likely, there should be hours of dry time as it looks like the rain will come through in a couple of waves.
Temperatures look to stay above normal for the remainder of the seven day period.  In fact, temperatures may return back to the lower/mid-70°s by the end of next week.  Stay tuned!