This is an archived article and the information in the article may be outdated. Please look at the time stamp on the story to see when it was last updated.
Snow is wrapping up this morning but may continue to bring slick spots to area roadways. Temperatures will hold in the 20s for most of the day, although some sunshine may peek through cloudy skies.
A Winter Weather Advisory remains in place for the southern parts of central Indiana through mid-morning.
The forecast looks dry for about 24 hours before the next system arrives. And it could be a doozy. The big question is where.
The next system looks to slide into northern Indiana and bring sustained moderate snow. The cutoff for heavy snow accumulation could be steep. Six to 12 inches of snow could be possible for those in the band of snow.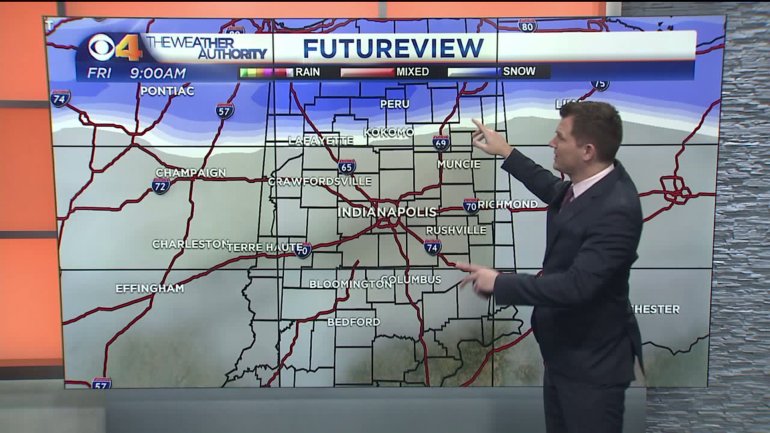 However, because there is still some uncertainty in the exact location of where that band could set up, those in central Indiana north of Indianapolis should watch this system carefully. Any small movement in the track of the system could mean a big difference in snowfall accumulation.
The weekend looks to bring slightly milder temperatures with both Friday and Saturday seeing 40 degrees. Unfortunately, light precipitation could be possible.