This is an archived article and the information in the article may be outdated. Please look at the time stamp on the story to see when it was last updated.
Snow showers will continue through the evening and skies will clear overnight. Low  temperatures will fall well below freezing so icy spots will be likely on roads tonight through Thursday morning. The Indy Snow Force will keep 38 trucks on duty through 11pm and 14 trucks will treat roads overnight. Expect sunny skies on Thursday with highs near 40. We'll have a quick warm up with highs in the 20 Friday and this weekend.  Our next precipitation will come in the form of rain, late Sunday into Monday.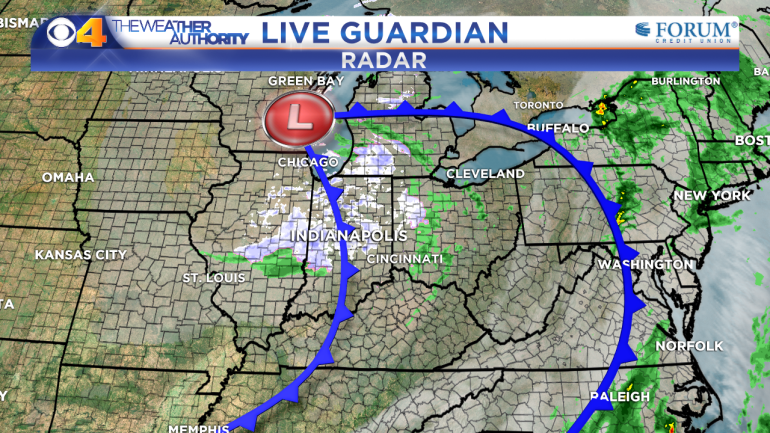 A strong area of low pressure brought a rain/snow mix that changed to snow showers as temperatures fell this afternoon.
Heavier snow will move in from Illinois by 7pm.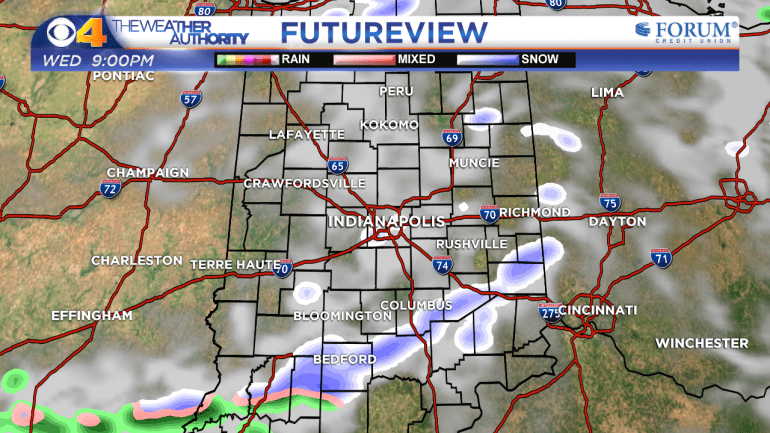 Snow showers will move into south central Indiana by 9pm.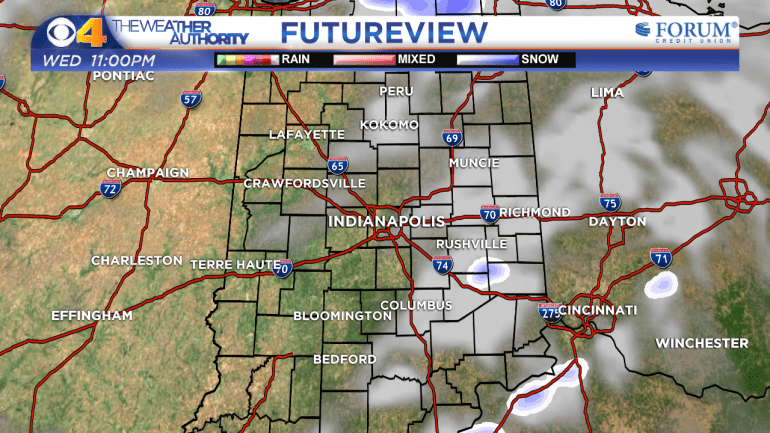 Snow showers diminish by 11pm.
Low temperatures will fall into the 20s overnight.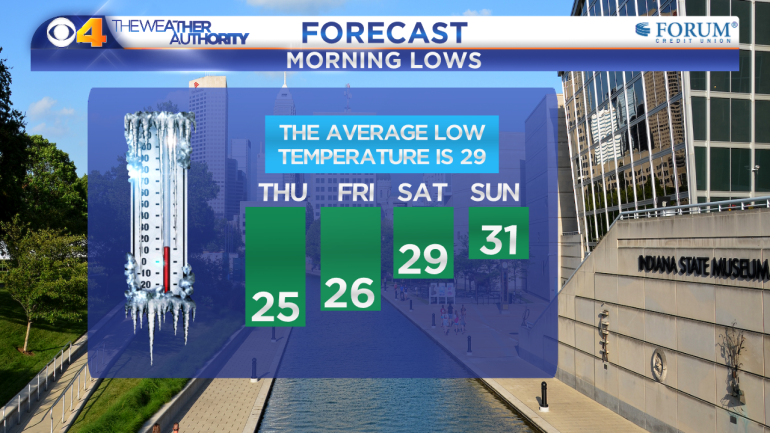 Low temperatures will fall below freezing for the rest of the week.
After three days of dry weather with a warming trend, we'll have a chance rain late Sunday.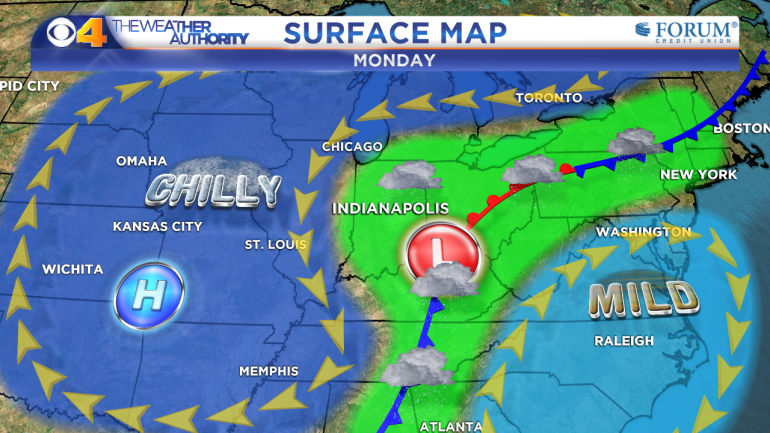 Rain is likely on Monday.