This is an archived article and the information in the article may be outdated. Please look at the time stamp on the story to see when it was last updated.
Thursday will begin dry and end with snow showers. In the evening we'll have winds gusting up to 30 mph and that will blow the snow around and limit visibility. Temperatures will drop quickly after sunset and icy roads will also be a concern. Expect a cold, dry Friday with highs near freezing. Temperatures will moderate over the weekend and our year will end cool and wet.
Lows tonight will fall below freezing.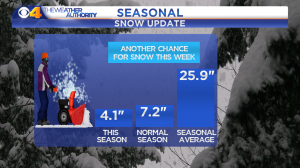 So far we've had just over four inches of snow this season.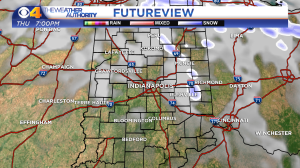 Snow showers are likely by 7pm.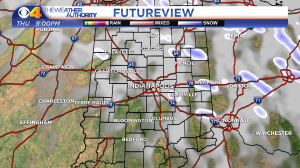 Snow shower will be mainly east of US 31 by 9pm.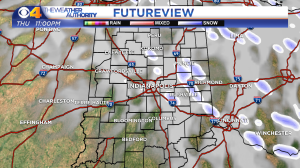 Snow tapers off after 11pm.
Gusty winds combined with snow may create snow squalls and limit visibility.
Temperatures this warm up this weekend.