This is an archived article and the information in the article may be outdated. Please look at the time stamp on the story to see when it was last updated.
Get ready for a stormy evening. A strong storm system will bring damaging winds, heavy rain and the possibility of an isolated tornado this evening. Rain will continue overnight and will mix with snow showers by 5am. A Wind Advisory continues through Thursday, with 50 mph gusts likely.
Strong storms are likely by 7pm.
Strong storms will continue through 9pm.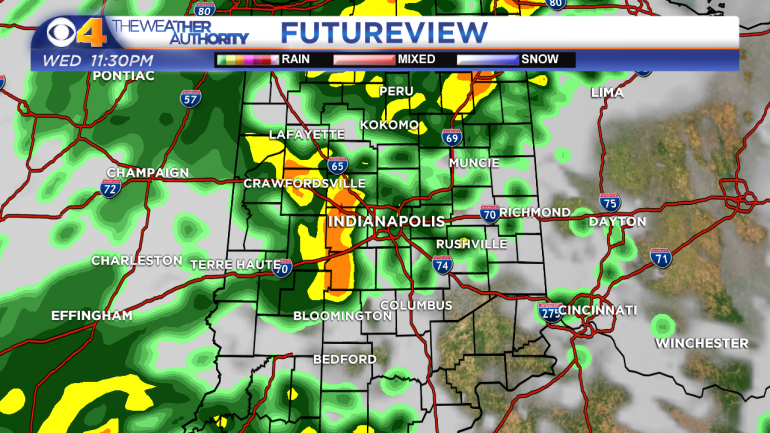 Storms will begin to taper off by 11pm.
A Severe Thunderstorm Watch continues for most of Central Indiana until 9pm.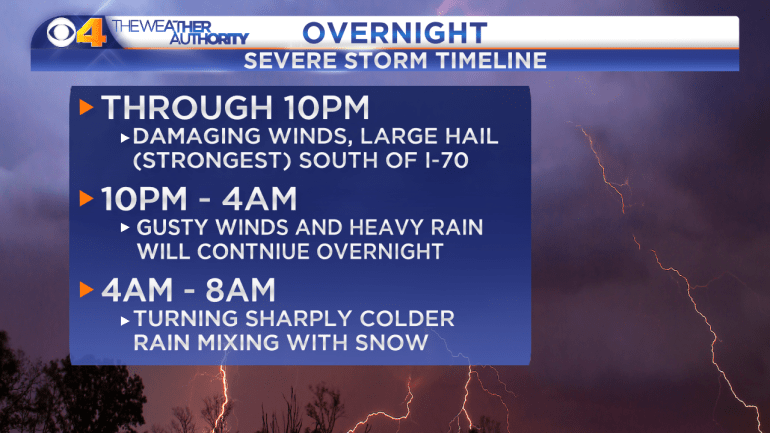 The storms will be stronger south of I-70.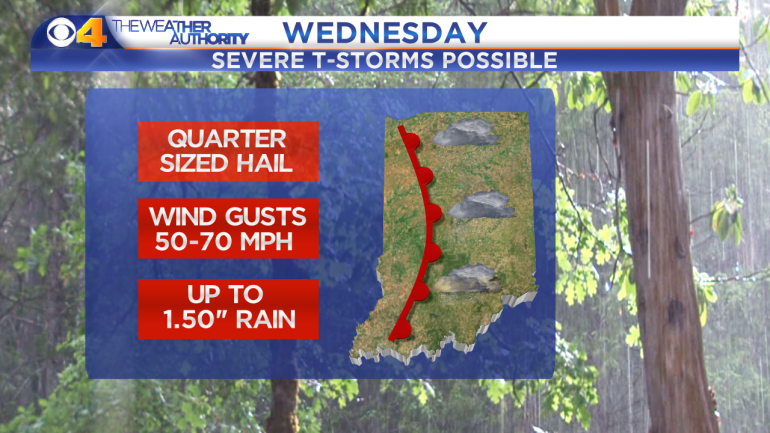 Quarter-sized hail and 50 to 70mph wind gusts are possible this evening.
This highest risk for tornadoes lies across southeastern Indiana.
Gusty winds will be with us through Thursday.