This is an archived article and the information in the article may be outdated. Please look at the time stamp on the story to see when it was last updated.
Today is a day you'll want to stay "Weather Aware." It will be an active afternoon and evening. Our severe weather window is from 2-10 p.m. All of the severe hazards will be possible today.  Storms will be capable of producing damaging wind gusts between 50-70 mph, large hail, an isolated tornado and even flooding with 1.5" of rain possible.
Most of central Indiana is in at least a SLIGHT risk, but Indianapolis and areas southeast go one step about that and are placed in an ENHANCED risk.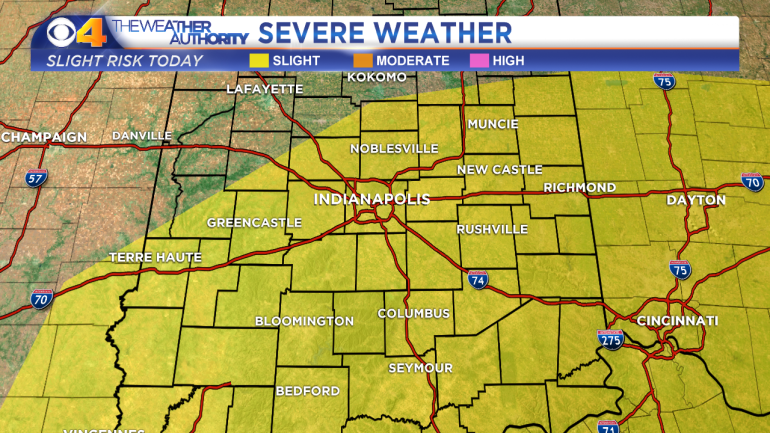 It will be an active evening commute. Here is what radar will look like around 6 p.m. We'll likely see a few super cell thunderstorms develop out ahead of a squall line that will move through this evening.
We have plenty of moisture to work with. We have the forcing mechanism with the front rolling through and good dynamics. That is why each of the severe weather types is possible today.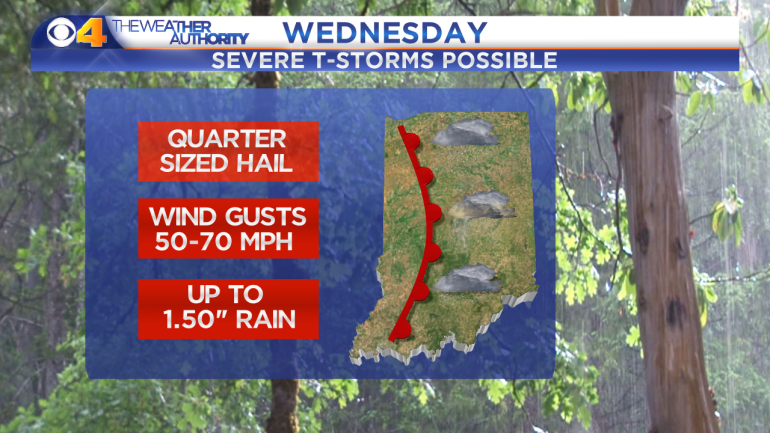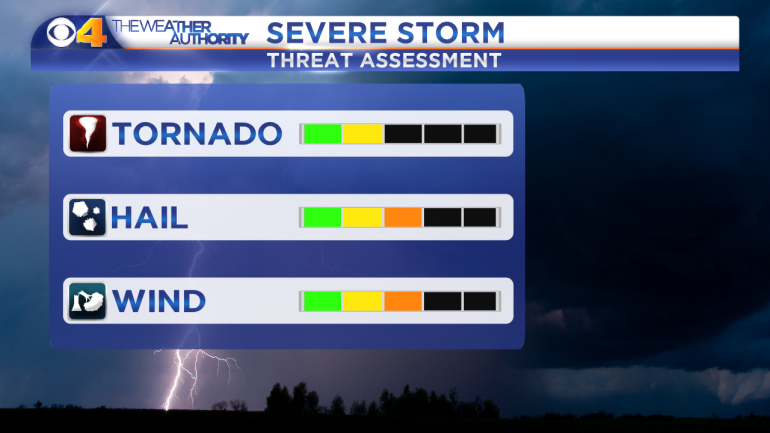 TOMORROW, winter makes a come back. We'll have winter make a brief comeback with a rain/snow mix possible by 7 a.m. Temperatures will fall through the 40s and into the 30s during the afternoon. This will be accompanied with 50 mph wind gusts and wind chills in the teens and 20s. Wind advisories will likely be posted tomorrow.
We do clear things up for the weekend! Sunshine and highs in the 60s and 70s are expected Saturday and Sunday.