This is an archived article and the information in the article may be outdated. Please look at the time stamp on the story to see when it was last updated.
A severe thunderstorm moved through Sullivan and Greene counties in southwestern Indiana Sunday afternoon.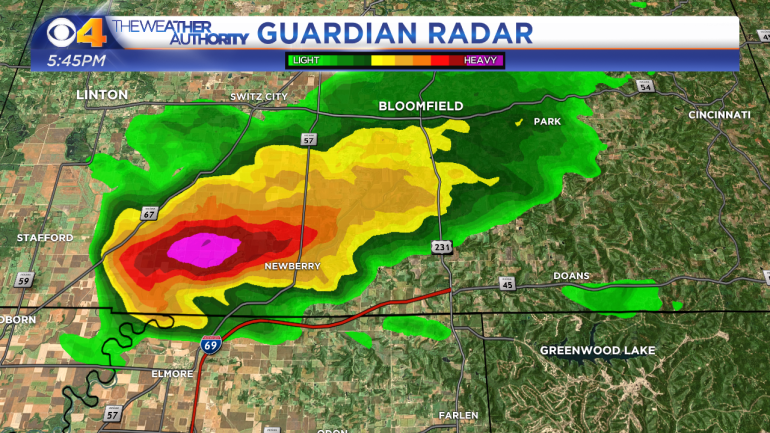 Radar was detecting mid-level broad rotation within the storm.  Looking at the above radar image, you can see that a hook had developed on the southwestern side of the storm (below the pink area of the storm).
While radar is good, having eyeballs are even better.  In some cases cameras work as well.  This was the case with this storm.  The camera near Bloomfield had a great view of the storm as it was passing by.
The video pauses briefly as a well defined wall cloud emerges.  Note, a funnel never developed under the wall cloud.
The storm did produce hail.  1″ diameter hail was reported in southern Sullivan County and pea size hail was reported in eastern Greene County.