This is an archived article and the information in the article may be outdated. Please look at the time stamp on the story to see when it was last updated.
Indianapolis is in the middle of a long streak of above average temperatures. Our warm summer continued today with a high of 90 degrees. An approaching storm system will bring chance for t-storms for the next two days. After the front passes will enjoy a brief cool down. Expect less humid weather this weekend before the heat and higher humidity return early next week.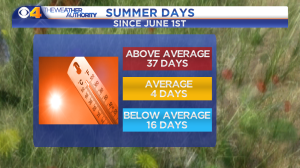 June and July have been warmer than average.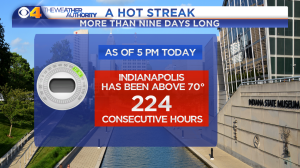 Our streak of temperatures above 70 degrees has now reached nine days.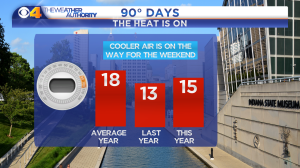 We've already exceeded last summer's total number of 90-degree days.
Scattered t-storms are likely Thursday.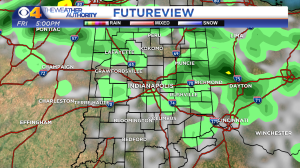 Scattered t-storms are likely Friday.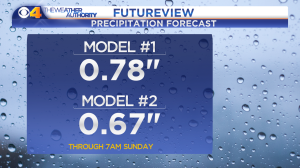 Heavy rain is likely over the next two days.
A few showers are possible early Saturday.
Sunny skies will prevail Sunday.