This is an archived article and the information in the article may be outdated. Please look at the time stamp on the story to see when it was last updated.
Monday's high was 37, Tuesday 57, and today we continue in the right direction with a high near 60°.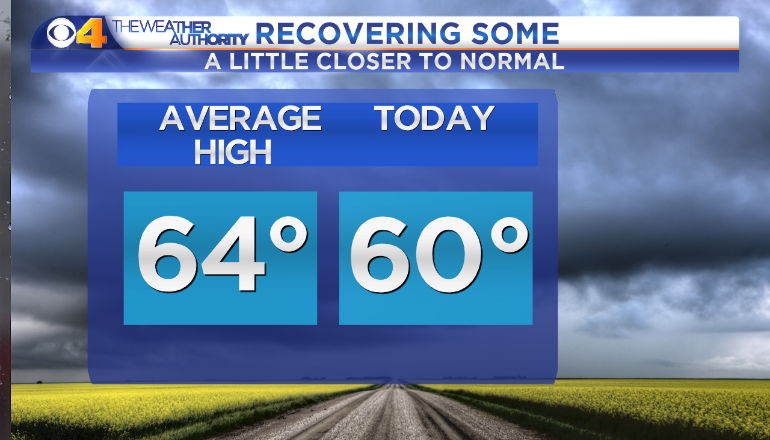 Unfortunately it'll be a struggle to get to that 60-degree mark, so plan for the 50s most of the afternoon.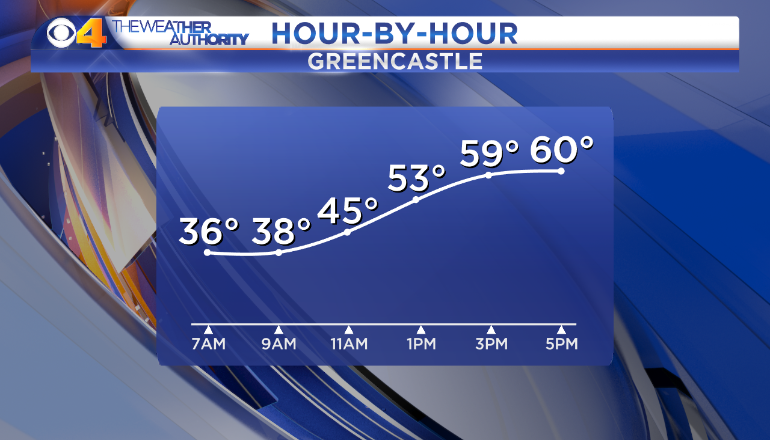 We could have rain anytime after 3 p.m., but most of us will see the rain closer to 5.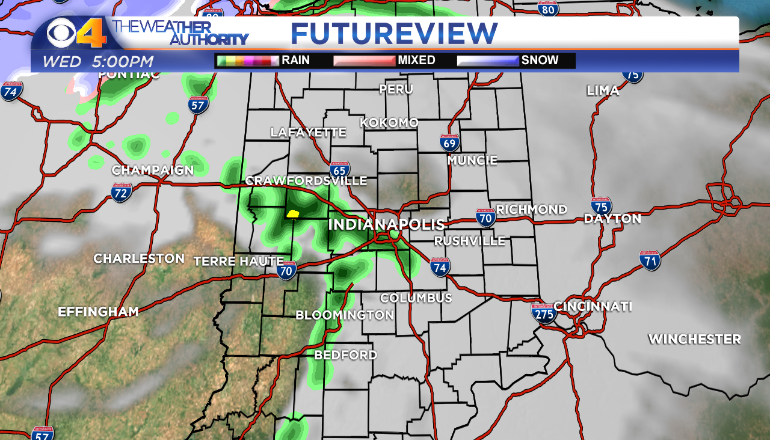 The rain won't amount to much. Most of us will get less than a quarter inch, and that's good because the accumulated precipitation for the year is about 5″ above normal already.

The rain could mix in with some light snow late tonight, but there will not be any substantial accumulation. No shoveling for us in central Indiana!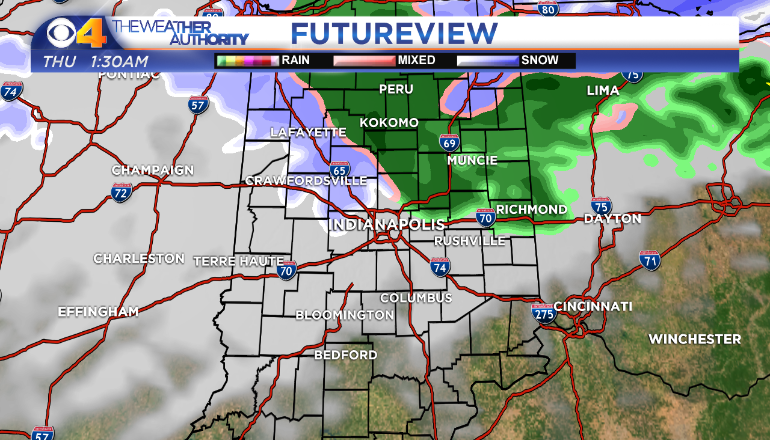 Tomorrow will start off cloudy, but we'll get more sunshine by the afternoon.  However, temps will drop back off.