This is an archived article and the information in the article may be outdated. Please look at the time stamp on the story to see when it was last updated.
Waking up in the 50s was a nice treat on this Tuesday morning!  Along with the warmer temps comes moisture.  Our dew points are even touching the low 50s, making it truly feel like spring.
The Indianapolis Indians game this morning won't have the best weather with isolated light showers all morning and into the early afternoon.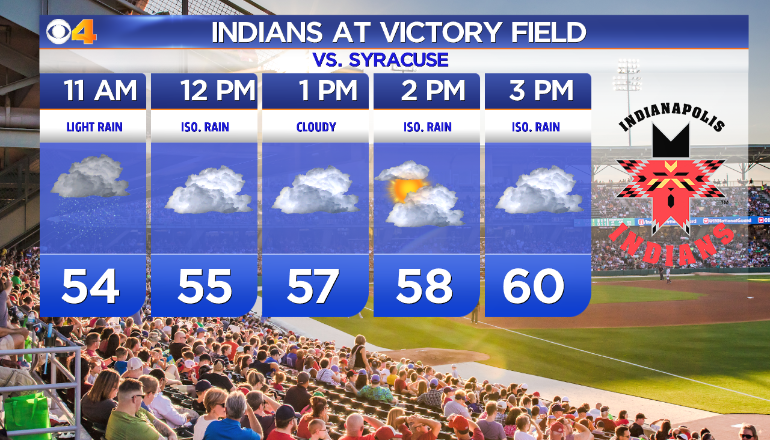 Today's high will be near 60 since we'll be mainly cloudy and have a cool easterly breeze.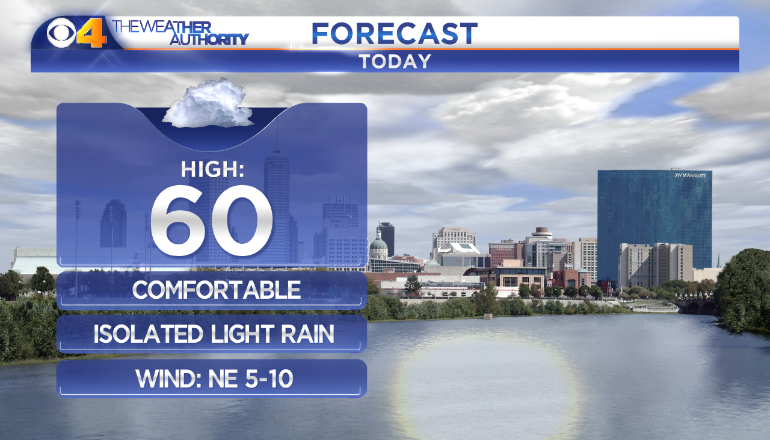 Today won't be a washout, though, with accumulations well below another quarter-inch for most.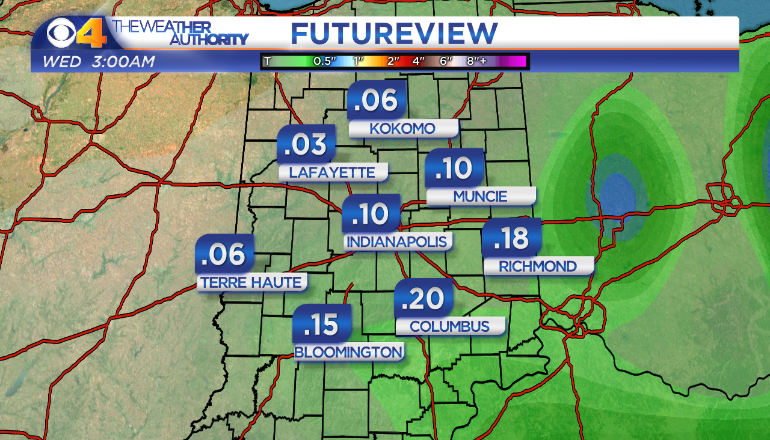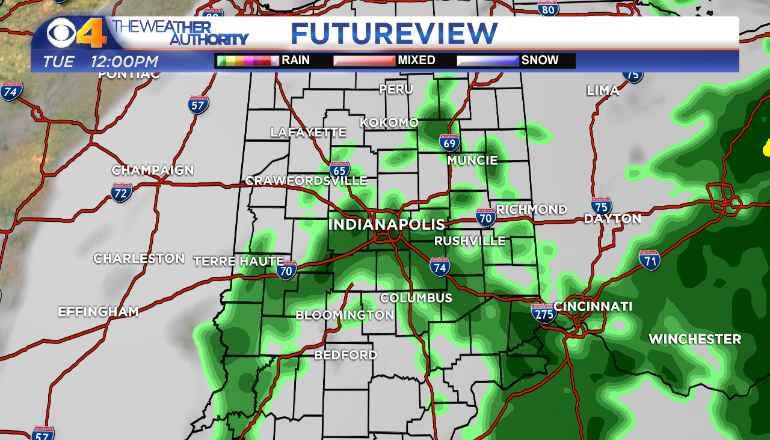 Other than a few showers on Friday, the next week looks great.  Plan to be outside this weekend!  Could see those numbers climb even more, too.