This is an archived article and the information in the article may be outdated. Please look at the time stamp on the story to see when it was last updated.
Colder air moved into central Indiana behind a cold front Friday.
A surge of moisture moving up from the south will run into the colder air across the state on Saturday. A mix of rain and snow will develop during the afternoon and change to light snow after sunset. Up to a half-inch of snow is likely in the evening.
We'll stay chilly for the second half of the weekend, with skies clearing Sunday.
The cold blast will be short-lived and the the warmest temperatures of the year will arrive early next week. A daily chance for rain will be with us Monday through Wednesday. Up to two inches of rain will fall next week and flash flooding will be possible by mid-week.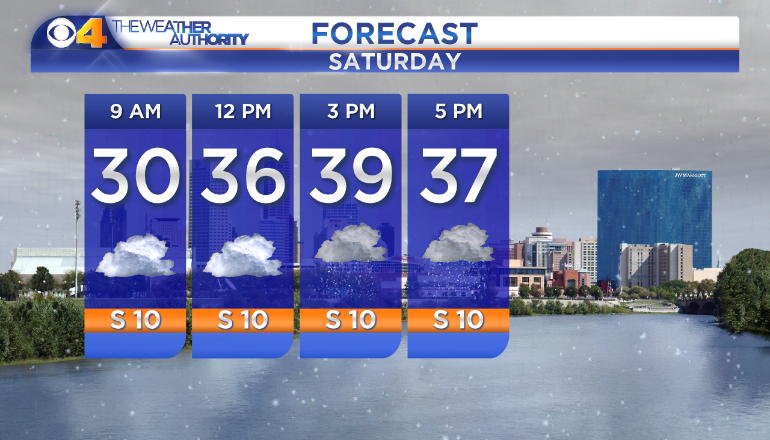 Expect a chilly Saturday.
A rain/snow mix will develop Saturday afternoon.
Snow will be most likely north of I-70.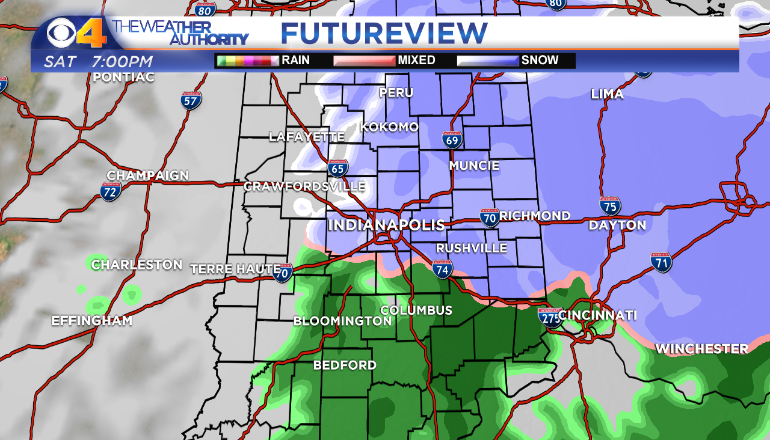 Rain will change to snow after sunset.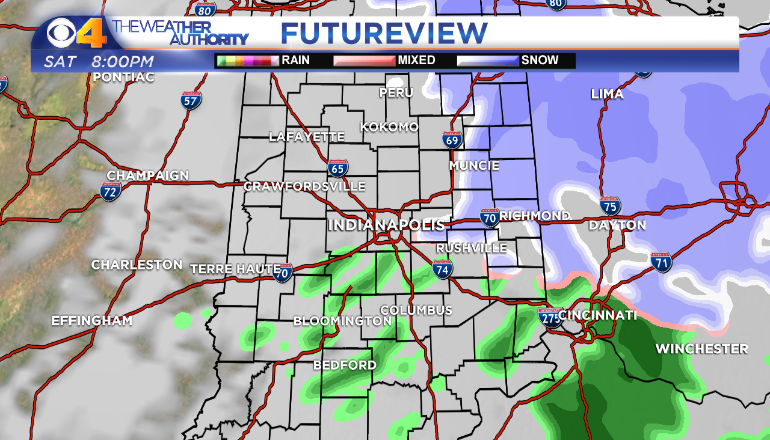 Snow showers will continue into Saturday evening.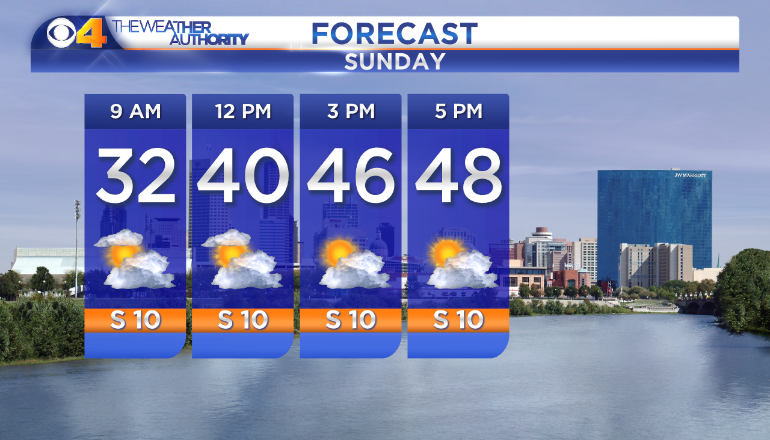 Skies will clear Sunday.
Highs will warm into the 60s early next week.
Rain will move in for Monday.
Rain will continue through Tuesday.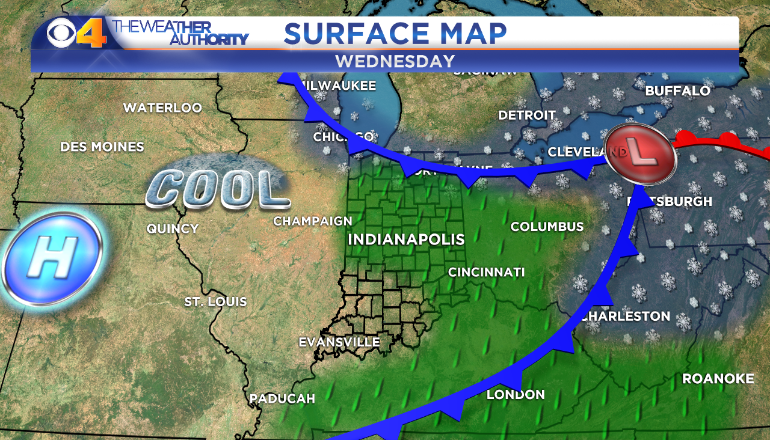 Heavy rain is likely early Wednesday.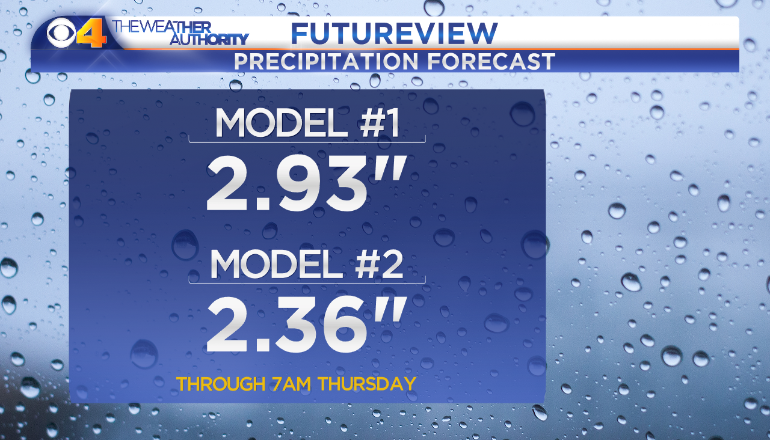 Many areas will receive at least two inches of rain next week.