This is an archived article and the information in the article may be outdated. Please look at the time stamp on the story to see when it was last updated.
Good Sunday evening!  I hope you are having a great holiday weekend.
Temperatures Sunday afternoon topped out in the middle 80°s with nice blue skies over most of central Indiana.  We've also enjoyed lower humidity today as dew points – the measure of the moisture in the air – are in the 50°s.
When dew point temperatures drop below 60° the air feels very comfortable.  Above 60° it starts to become uncomfortable.  In upper 60°s and lower 70°s the air feels tropical, or as I like to call it, "muggly".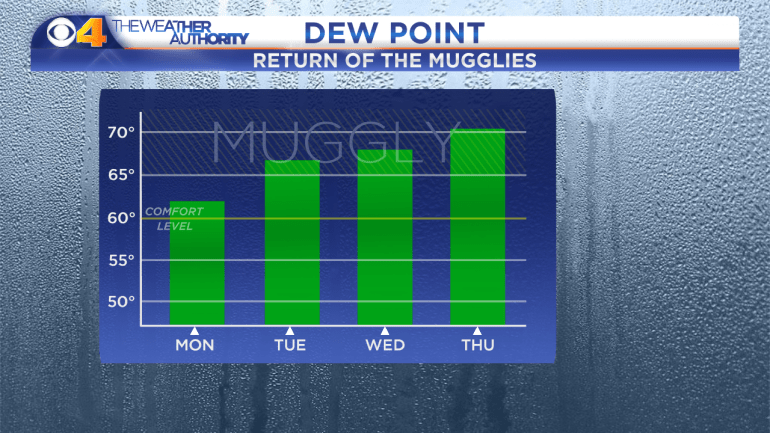 Dew points will increase late tonight and through the next several days, climbing in to the middle to upper 60°s by Tuesday.
A cold front will try to pass through Indiana Monday.  The front my provide just enough lift to take low level moisture and lift it higher in the atmosphere.  That could produce a few showers and thunderstorms during the afternoon.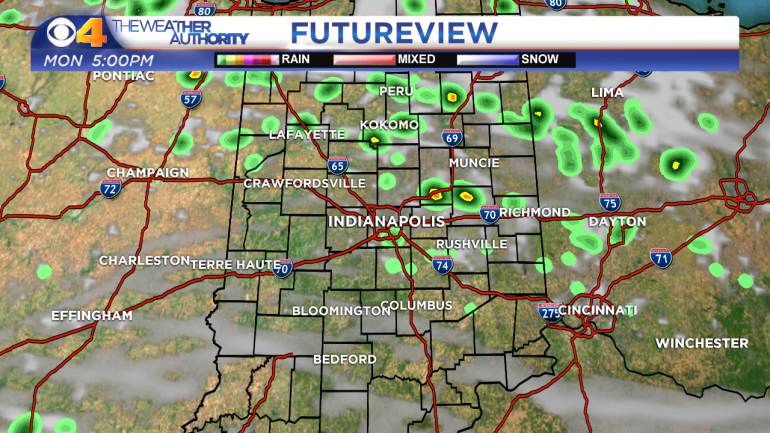 I think the best chance for a shower/t'storm will be north of I-70 Monday afternoon/evening.
The front will likely stall in south central Indiana late Monday night and Tuesday morning.  The front will likely drift a little further to the north through the day Tuesday.  As temperatures warm, showers and thunderstorms will start to "pop".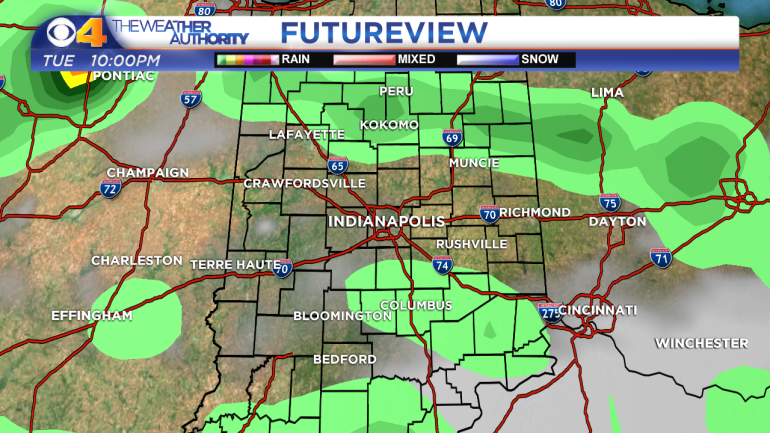 To be honest, computer models are struggling to come together with a similar output where rain will fall.  I believe there will be scattered showers and thunderstorms throughout the state by late afternoon and through the evening.  Once the sun sets, thunderstorms should fade.