This is an archived article and the information in the article may be outdated. Please look at the time stamp on the story to see when it was last updated.
A cold front draped through the central United States will slowly move east over the next 84 hours.  Ahead of the front, winds will gust to 25mph out of the south and temperatures will climb back to the mid-70°s Sunday.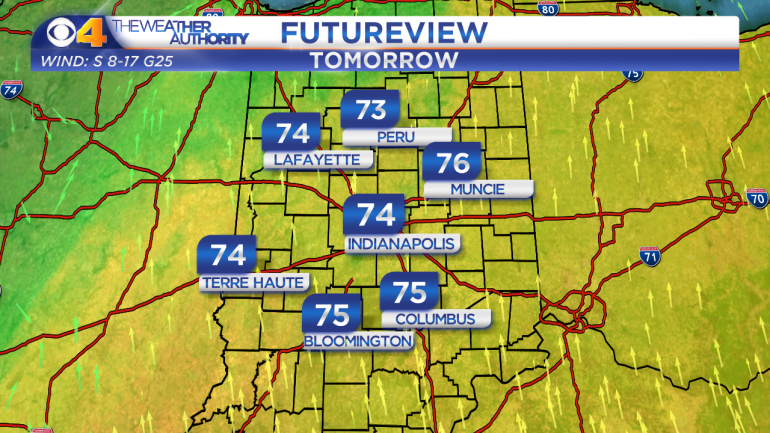 As the front gets closer to Indiana, rain will begin to enter the state from the west.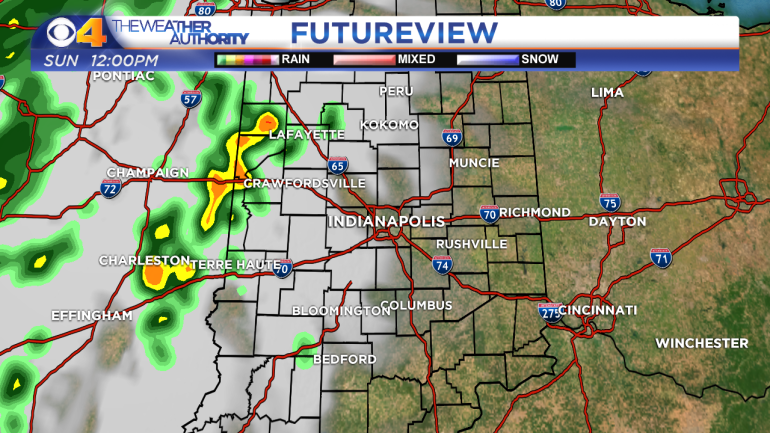 While an isolated shower cannot be ruled out in the western half of Indiana Sunday afternoon, most of the rain should hold off until late Sunday afternoon, spreading east through Monday morning.  (I suspect rain will arrive in the Indianapolis metro after 7pm Sunday.)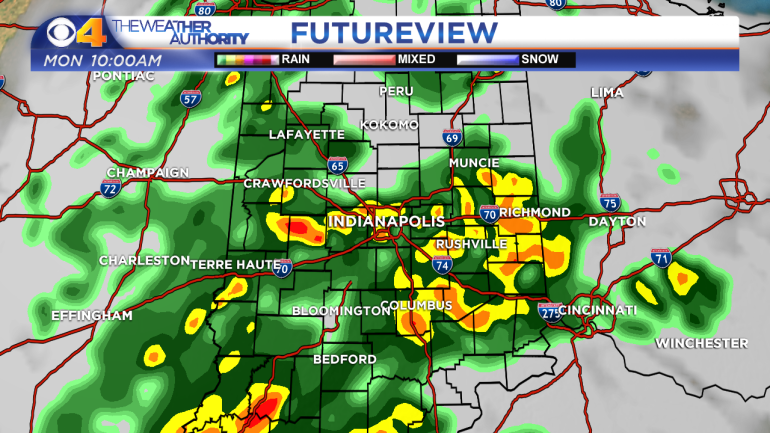 The rain will increase in coverage Monday and may be heavy at times throughout the day.
Rain is expected to fall through Tuesday.  Computer models are spread when it comes to how much rain will fall.  An 82-computer model average suggests 1.37″ of rain will fall in Indianapolis through 7am Tuesday.  The range goes from 0.58″ to 2.20″ (as seen in image below).
SHOT OF CANADIAN AIR
We are going to tap in to some Canadian air by mid-week.  Temperatures will begin dropping starting Monday.  We'll go from highs in the 70°s Sunday to highs in the 60°s Monday to highs in the low 50°s Tuesday and Wednesday.
We may see a widespread frost coming to portions of central Indiana Wednesday morning as temperatures drop in to the 30°s.  Stay tuned!