This is an archived article and the information in the article may be outdated. Please look at the time stamp on the story to see when it was last updated.
Winds have shifted and will be from the southwest today which will help us all get well above freezing and in some cases close to 50 degrees this afternoon south of I-70.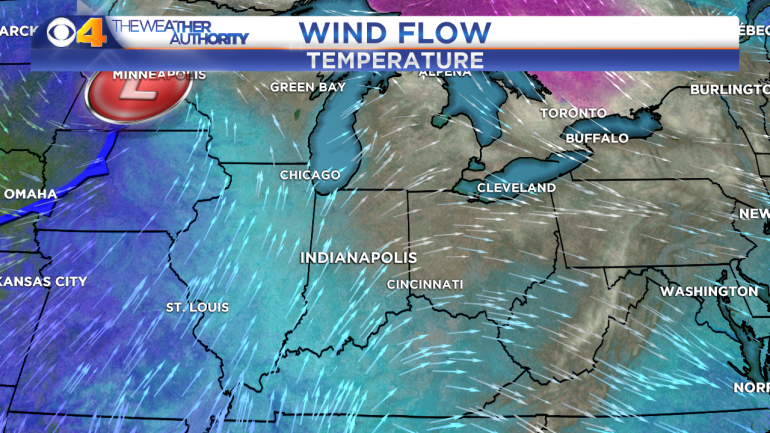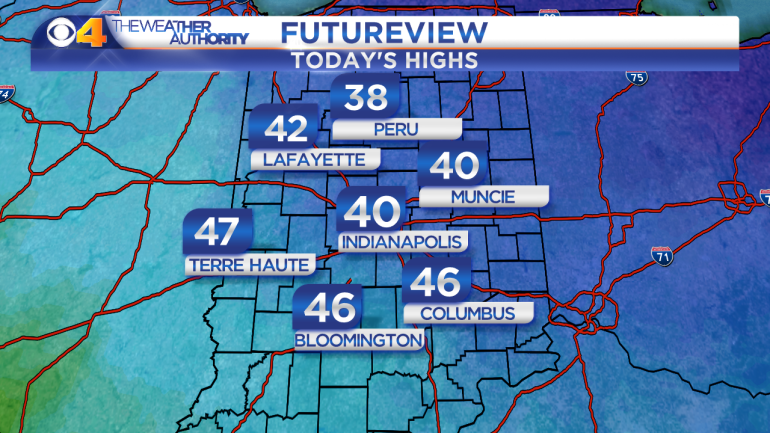 Winds will be pretty gusty through the afternoon. Expect 30+ mph wind gusts this afternoon through this evening as our next system approaches the area.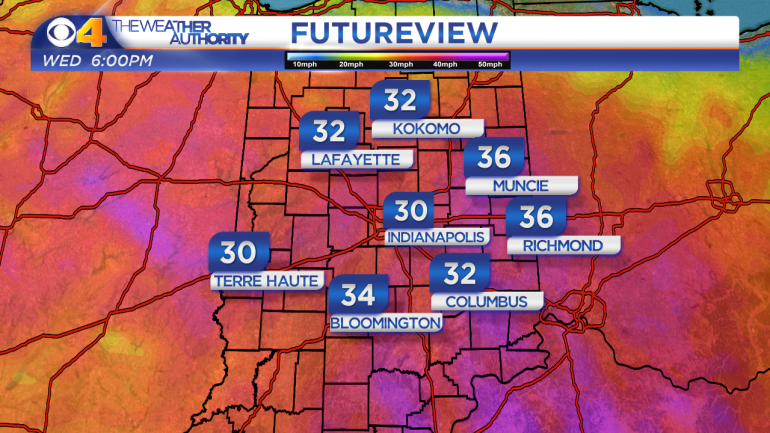 A few rain and snow showers will impact the area in time for the evening drive mainly along I-70 and north. Here's a look at 4 p.m. with our Futureview model.  No accumulation is expected, and precipitation will be light and spotty, so we are not anticipating any travel issues to develop across the state. Nonetheless, a few rain/snow showers are possible this evening.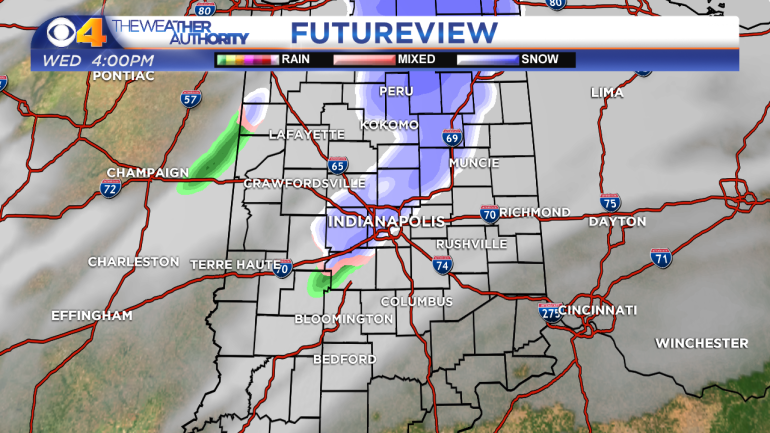 Temperatures will turn briefly colder on Thursday and Friday with highs in the low to mid 30s with a few flurries on Friday.  Temperatures get a boost heading into the weekend! We return to the upper 40s!  Saturday will be dry, but breezy with temperatures approaching 50! Rain chances return on Sunday, but at this point rain totals appear light.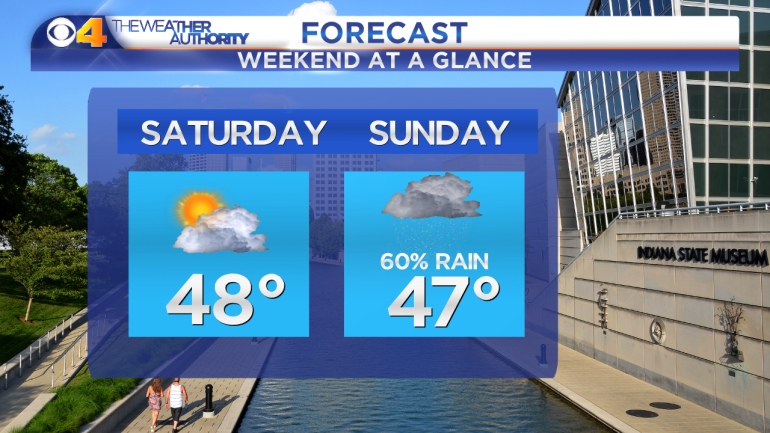 Temperatures remain in the 40s into early next week.