This is an archived article and the information in the article may be outdated. Please look at the time stamp on the story to see when it was last updated.
The National Weather Service has issued a Frost Advisory for portions of south-central Indiana.  The advisory will be in effect 2am to 9am Saturday.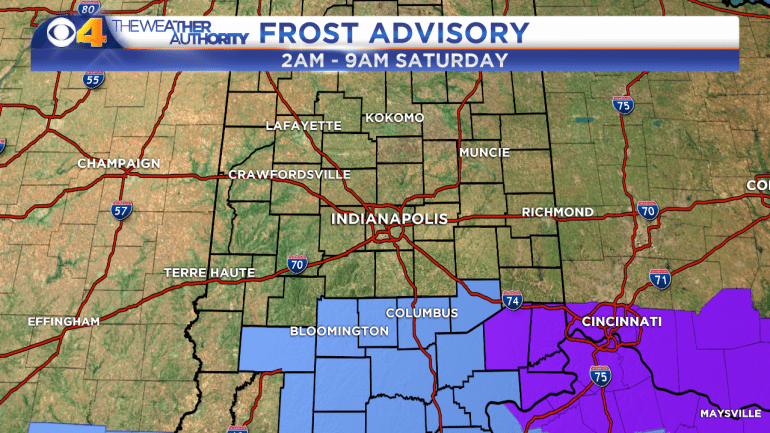 Temperatures should drop to the lower 30°s – around freezing – in most of central Indiana.  Might be a good idea to cover plants that can't handle frost.
RAIN FOR EASTER
While there is a threat for rain Sunday, I think the Easter bunny is ok using real eggs instead of plastic eggs as long as the Easter egg hunt takes place before noon.
A cold front is projected to move through central Indiana Sunday.  Rain is forecast to develop along and behind the front.  Right now, it looks like the best chance for rain in central Indiana will be after 2pm Sunday.  Be sure to check back for later forecasts for an updated look at the timing.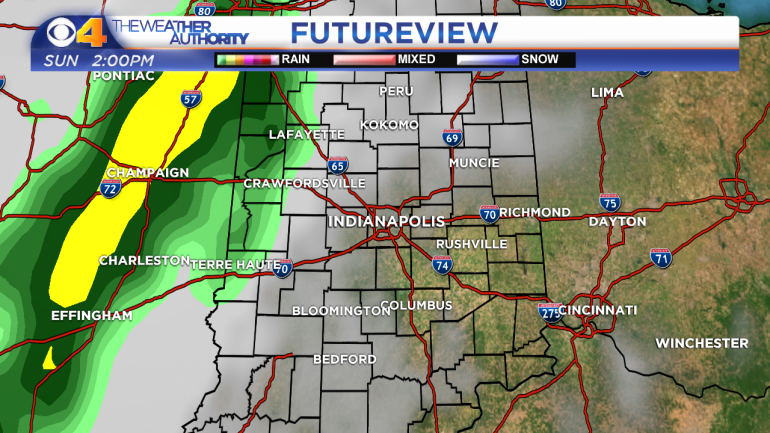 Ahead of the front, temperatures should be mild.  Temperatures shouldn't be too cold for sunrise services Sunday morning.  (Sunrise is 7:36am.)  We will start Sunday in the 40°s.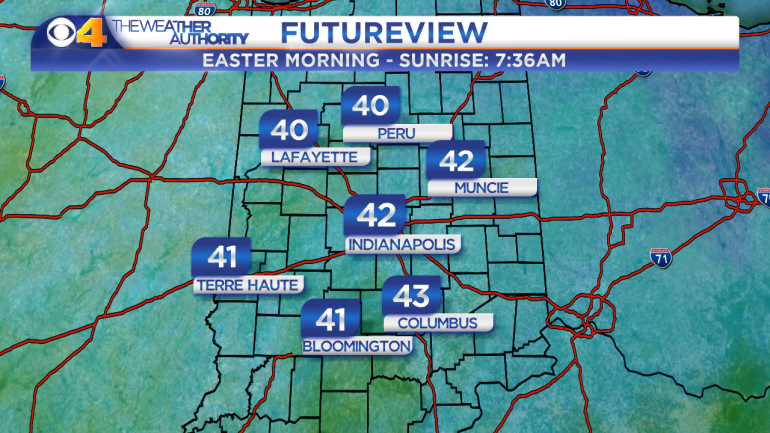 Temperatures should climb in to the lower 60°s by Sunday afternoon.
FIRST TORNADO FORECAST
Today is a big day in the history of severe weather forecasting.  It was sixty-eight years ago that the first tornado forecast was issued.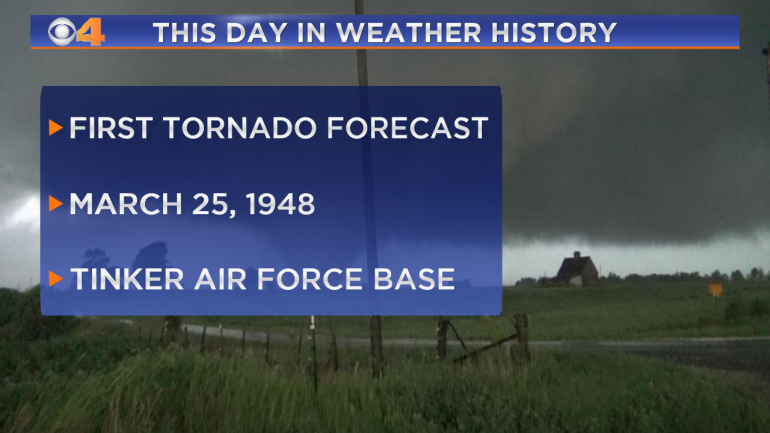 It happened on Tinker Air Force Base in Oklahoma.  That afternoon, Air Force Captain Robert C. Miller and Major Ernest J. Fawbush correctly predicted that atmospheric conditions were ripe for tornadoes in the vicinity of the base.  There is an interesting article on how the forecast came to be.
It was this forecast that lead to the modern day tornado warning, helping save thousands of lives.
THE WEEK AHEAD
Overall, temperatures should be above normal for much of the upcoming work-week.  Highs should be in the 50°s, 60°s and maybe a 70° Wednesday.