This is an archived article and the information in the article may be outdated. Please look at the time stamp on the story to see when it was last updated.
Today will be nice and quiet in terms of weather. Temperatures will run a couple degrees above average and top out around 60 degrees.  A cloud/sun mix will be with us during the afternoon, with clouds increasing after sunset tonight.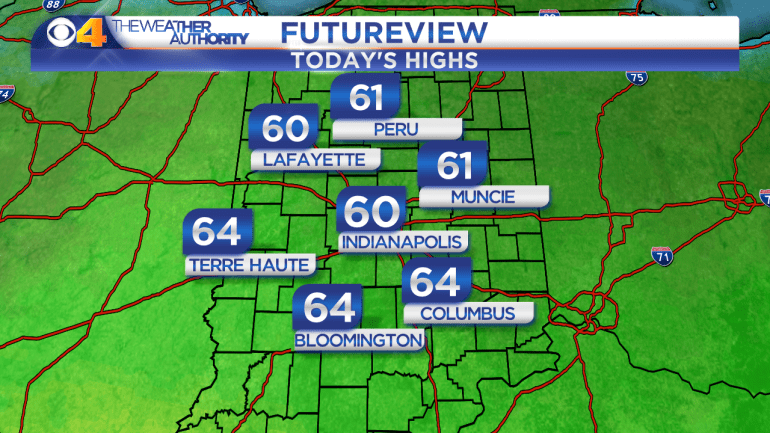 Thursday will be a more active day.  We'll have a couple of showers and non-severe storms by 5 a.m.  However, the severe threat will go up heading into Thursday evening. Parts of central Indiana are in a SLIGHT risk for severe storms.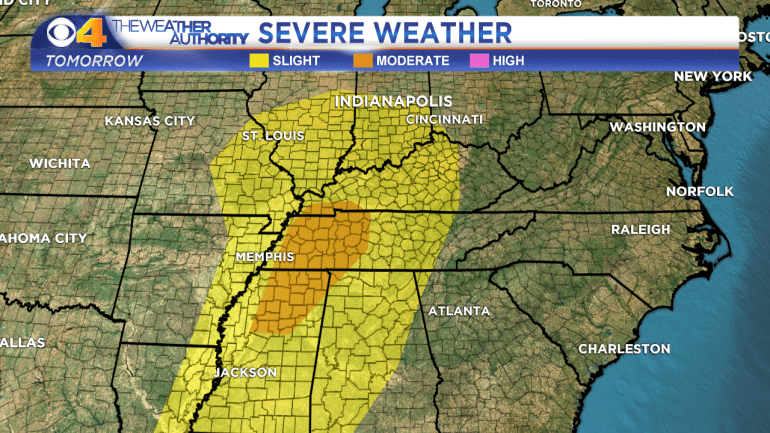 Here is what radar will look like around 9 p.m. Thursday.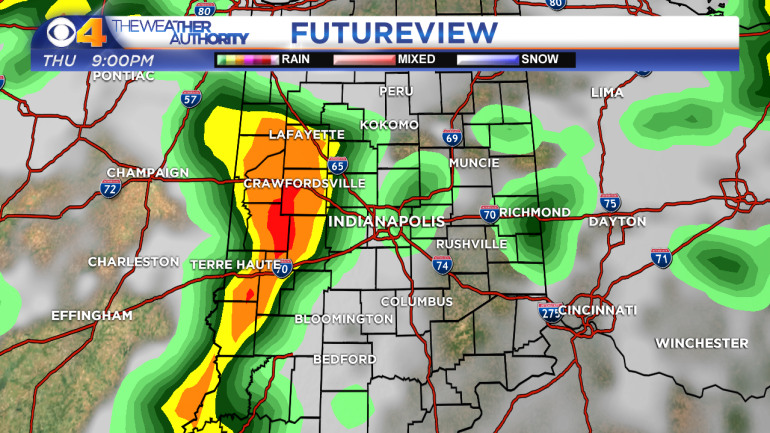 A few showers will linger into Friday, but no severe storms are expected then. Between Thursday and Friday we'll pick up 0.5" to 1" of rain.
We are dry this weekend with comfortable temperatures in the low to mid 60s.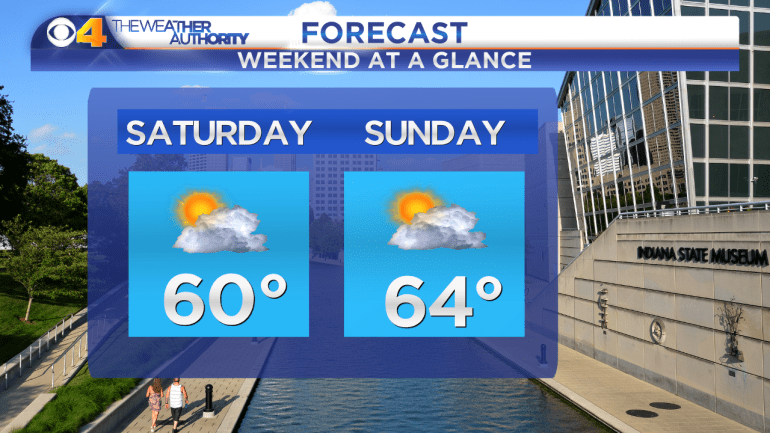 More wet weather will return early next week.