This is an archived article and the information in the article may be outdated. Please look at the time stamp on the story to see when it was last updated.
Snow showers will coat the roads this evening and some spots may see as much as an inch. The light snow will end this evening and skies will clear. Temperatures  will cool into the single digits overnight with windchill 5 to 10 degrees below zero. This will be one of the coldest weekends of the Winter with more accumulating snow moving in. Expect a 2-4" accumulation during the day on Sunday.
Low temperatures will fall into the single digits overnight.
A windchill advisory is in effect for Fayette, Union and Wayne counties through 10 am Saturday. Windchill could be as cold as 11 below zero.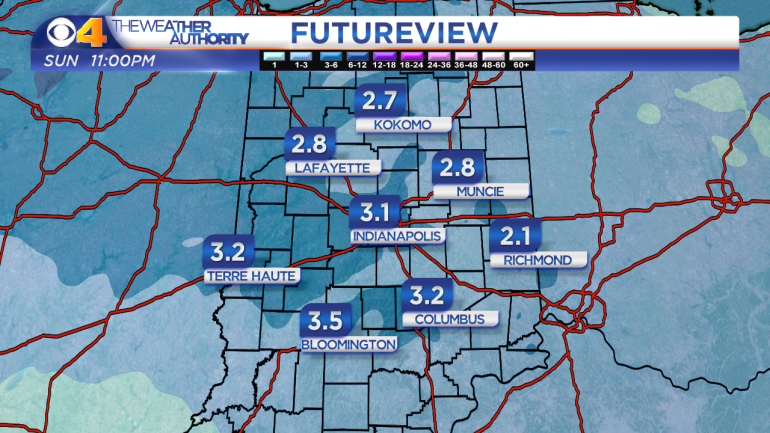 Our computer models are indicating accumulating snow for Sunday.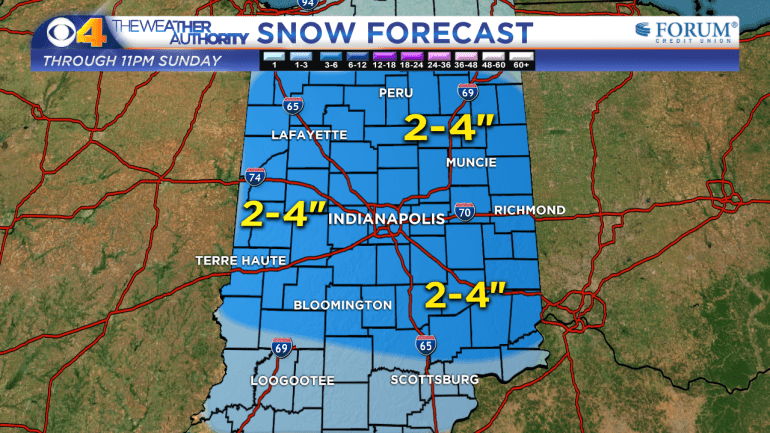 Expect 2-4" of snow by Sunday evening.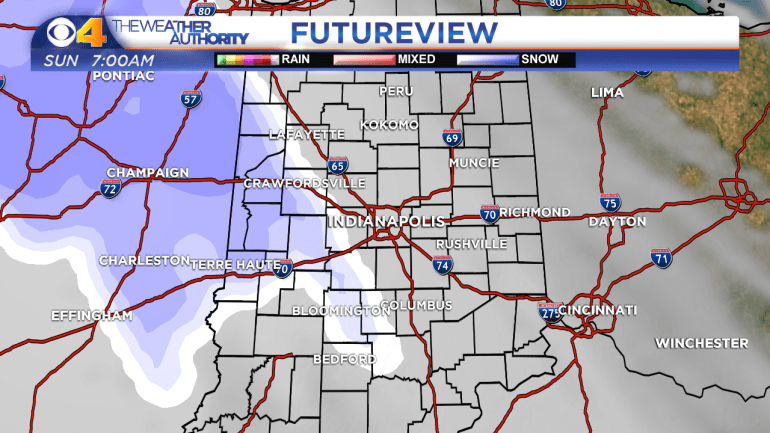 Snow is likely by 7am Sunday.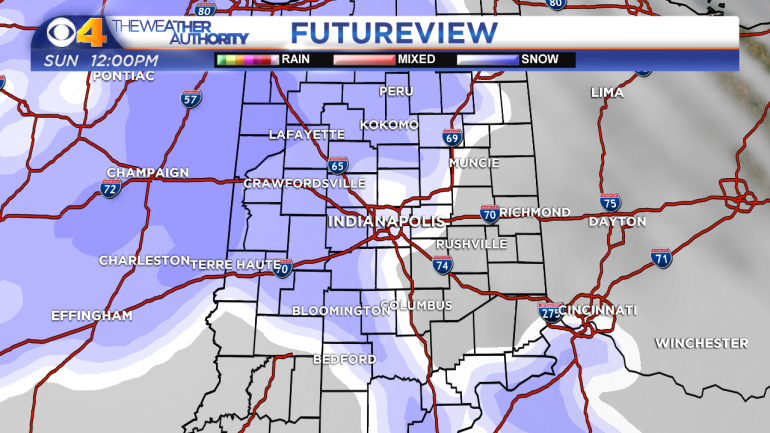 Moderate snow will fall across most of the state by midday.
Snow will continue Sunday afternoon and taper off Sunday evening.
1-3" of snow will accumulate on Sunday.
Central Indiana will see snow showers on Monday. A powerful storm system to ur south will spread heavy moisture. If that system tracks farther northward we will have heavy, wet accumulating snow.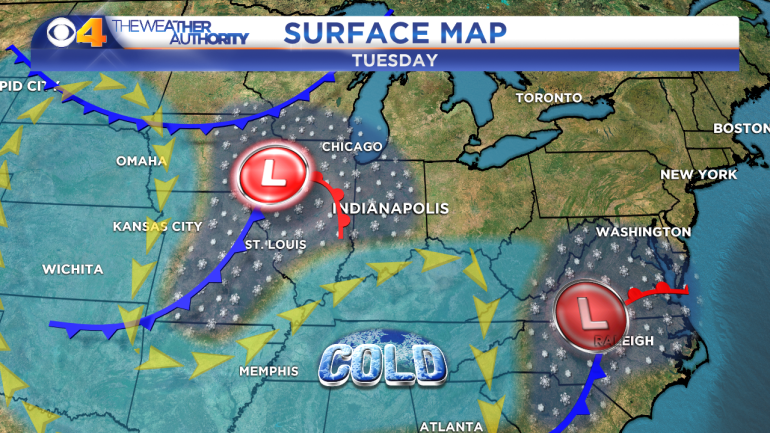 Another low pressure area will bring accumulating snow to our area on Tuesday.