This is an archived article and the information in the article may be outdated. Please look at the time stamp on the story to see when it was last updated.
After a cold Friday with the coldest day in nine months, expect a cold evening for Football Friday Night with temperatures near freezing.
Temperatures will moderate over the weekend with highs bouncing back into the 40s.
Another second cold front will move across the state Saturday night and bring a chance for light rain late that may mix with flurries through Sunday morning.
Less than a tenth of an inch of rain is likely Sunday.
Sunshine returns on Monday.
Tonight will be the coldest night since last March.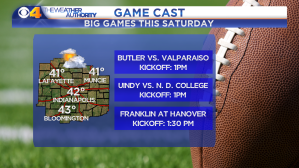 We'll have dry weather for games on Saturday.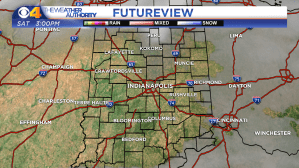 Clouds will increase late Saturday afternoon.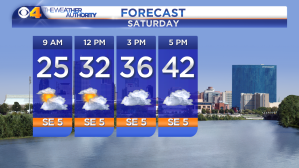 Highs will be in the 40s Saturday.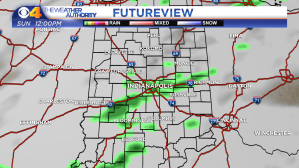 We'll have a chance for light rain Sunday.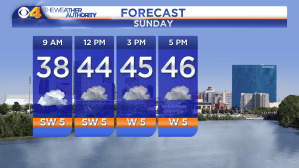 Highs will be in the 40s Sunday.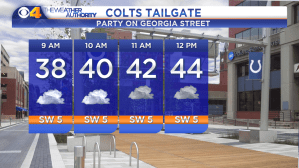 We'll have clouds for Sunday tailgaters.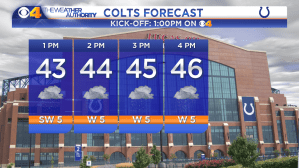 Rain is likely during the Colts game.
Rain will taper off during the Pacers game.