This is an archived article and the information in the article may be outdated. Please look at the time stamp on the story to see when it was last updated.
INDIANAPOLIS, Ind.– The record highs for Friday and Saturday are 95 and 94 degrees, respectively. We will be close to those temperatures with only a slight chance for isolated late day t-storms.
A cold front will move this way and our rain chances will increase Sunday.
More more widespread t-storms are likely Sunday night through Monday.
Central Indiana has been locked in a dry, warm weather pattern for the past six weeks.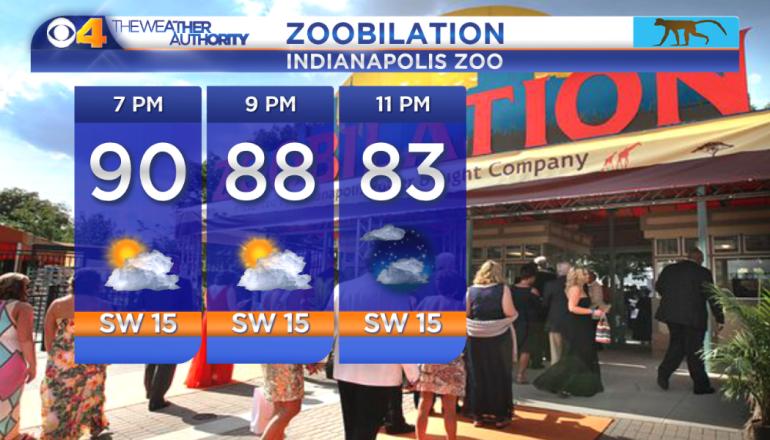 Expect a hot, humid evening for Zoobilation.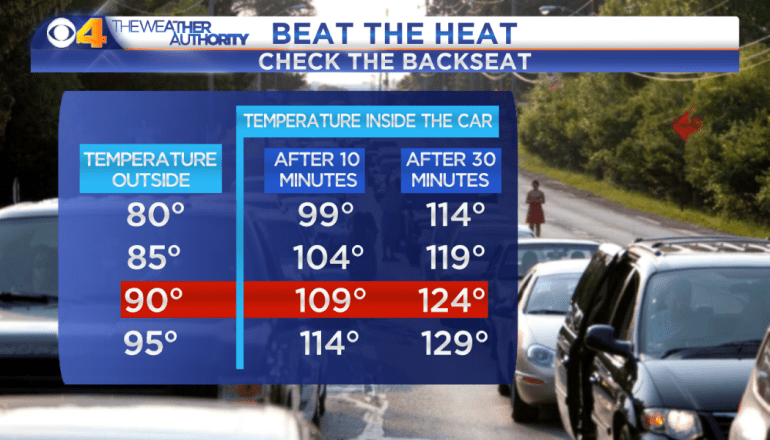 Back seat heat will be extreme through Sunday.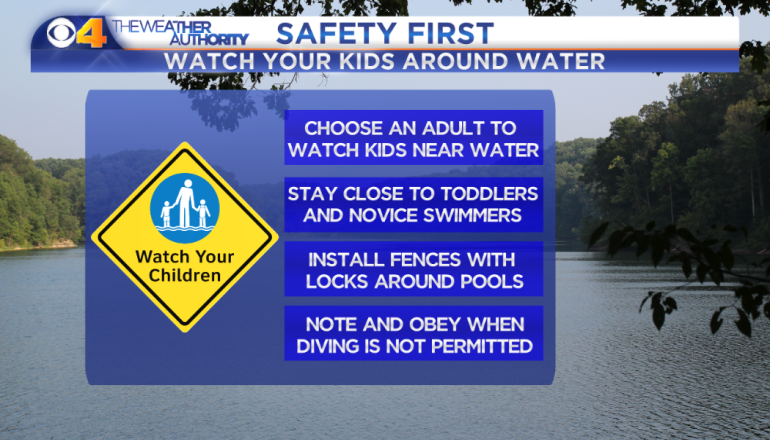 Be sure to watch you kids around water.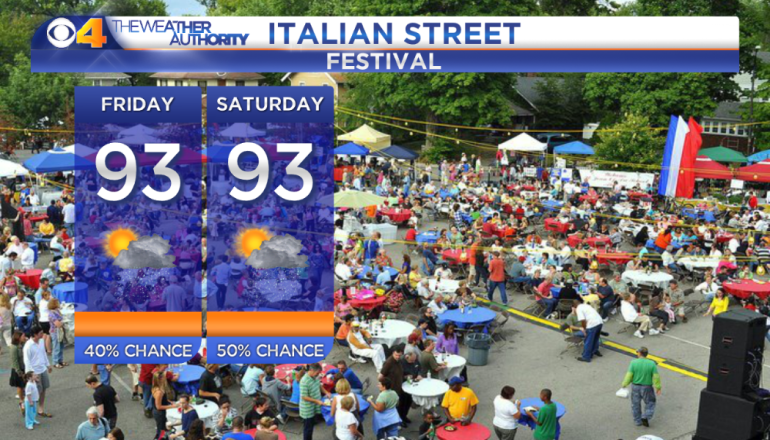 We'll have hot, humid weather for the Italian Street Festival.
A few spotty t-storms will be possible Friday.
Scattered t-storms are likely Saturday.
Scattered t-storms are likely Sunday.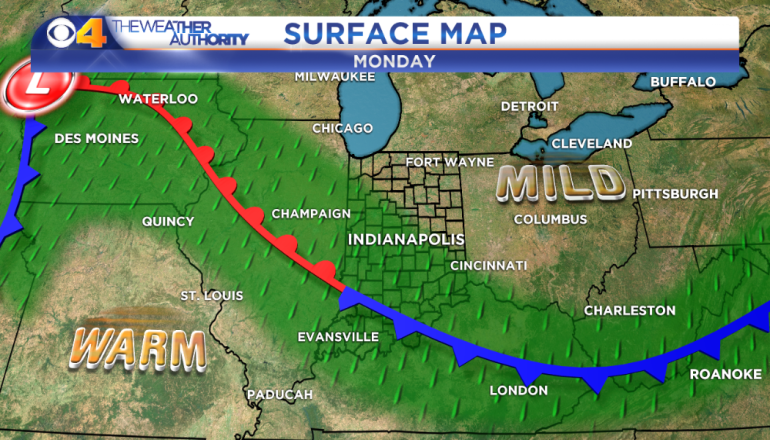 Scattered t-storms are likely Monday.