This is an archived article and the information in the article may be outdated. Please look at the time stamp on the story to see when it was last updated.
We have another warm and summer like day today. Higher humidity levels will continue into the afternoon, creating heat indices in the upper 80s with the air temperature topping out in the mid 80s.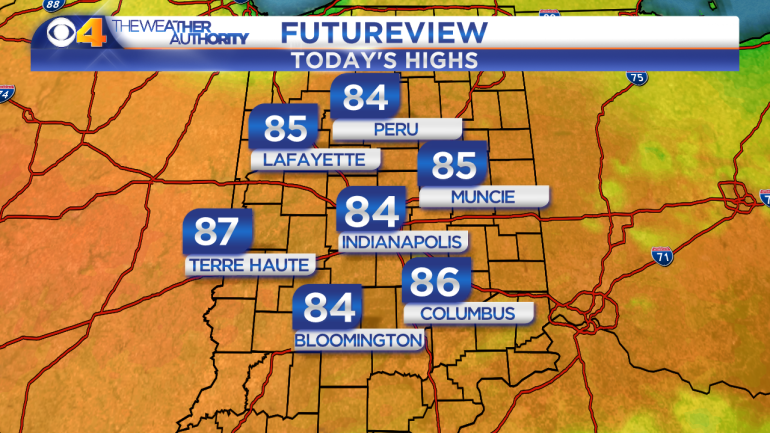 We have a spot T-storm chance today mainly south of I-70 this afternoon. Most will stay dry, but with the heating of the day there is an isolated storm chance.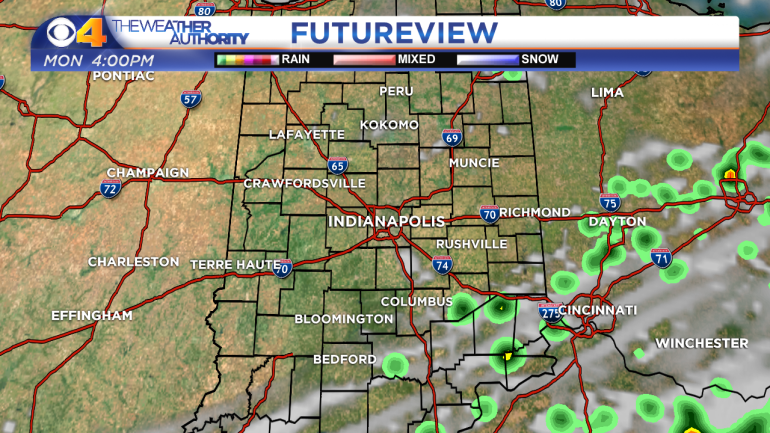 We knock the humidity out of the air with temperatures returning to the 70s on Tuesday, Wednesday and Thursday with mainly dry conditions on those days.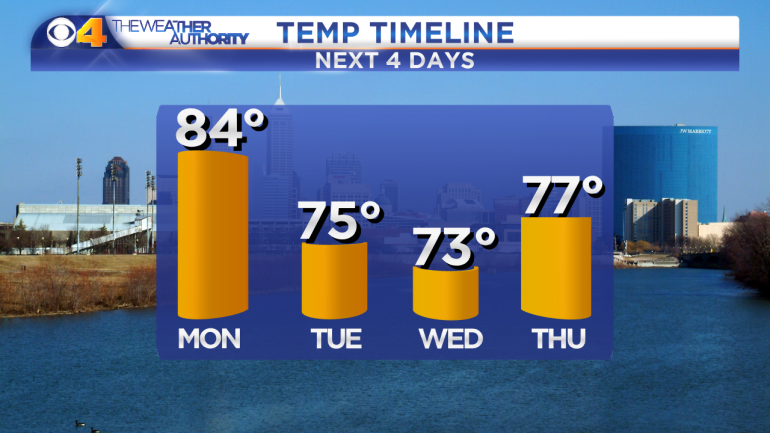 Thunderstorm chances return Friday afternoon and evening. Those storms clear out this weekend and our temperatures heat up again! Highs by Sunday will be back in the upper 80s.