This is an archived article and the information in the article may be outdated. Please look at the time stamp on the story to see when it was last updated.
Visibility WAY down this morning because of fog.  Be very cautious as we could see some freezing fog as well.
We've actually already had a month's worth of precipitation and it's only the 11th!  We've got plenty more rain and even snow chances in the next seven days so plan on seeing Flood Watches continuing to pop up.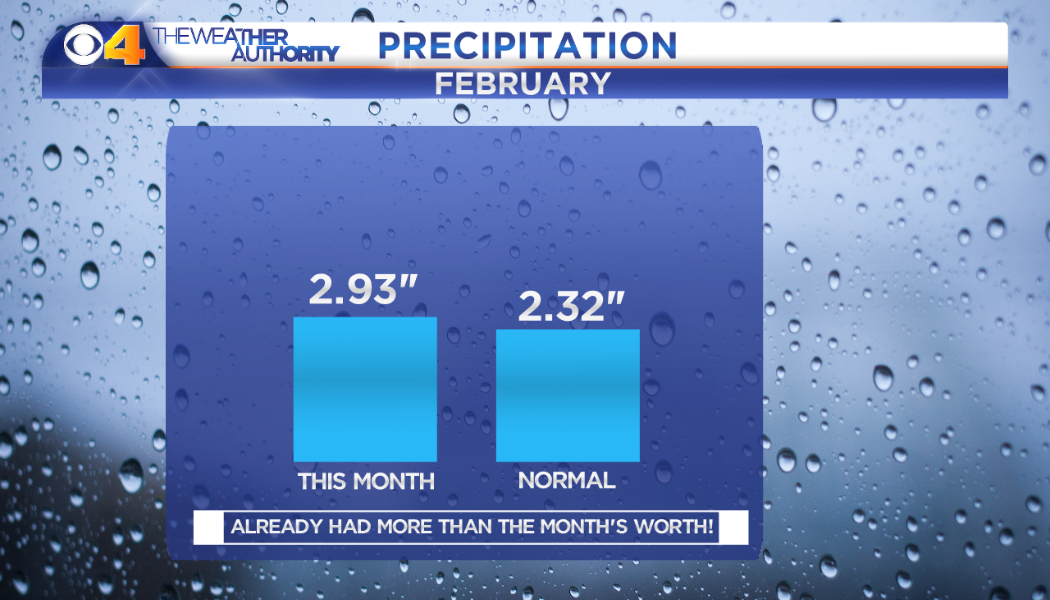 Only areas far south in Indiana actually getting accumulating rain this morning but we'll see the low lift north and push a warm front through today with a cold front trailing behind for more wet weather Tuesday.
We could have up to an inch of new rain today/tonight Indianapolis and south.  Slightly lower totals north of the city.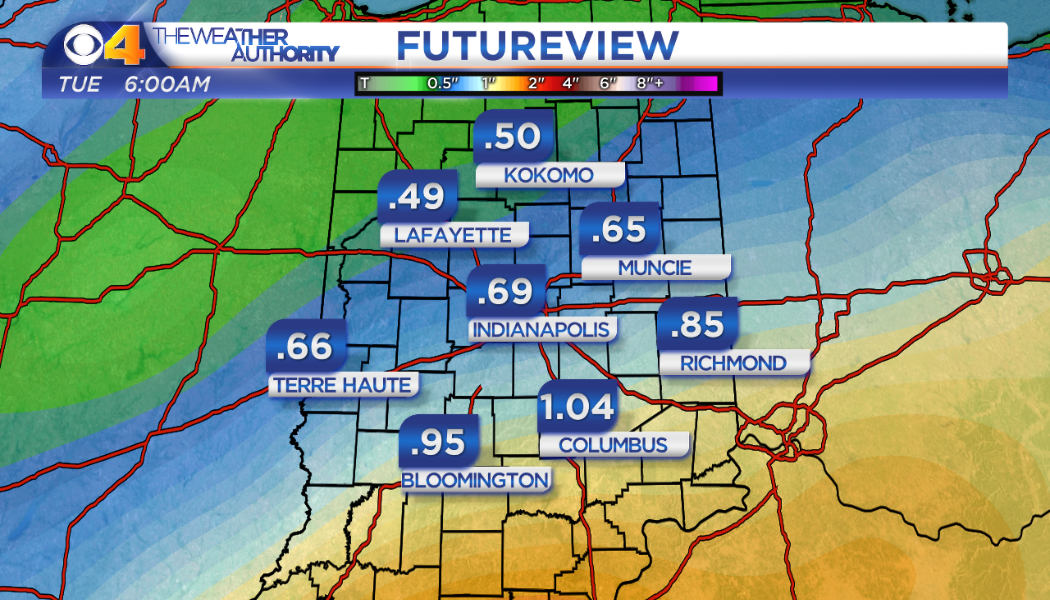 We'll have a few showers leading up to lunch but the widespread rain kicks in just in time for the PM commute with rain continuing overnight.  If you like the sound of rain while you sleep, you're going to enjoy Monday night.
Monday's high will be right where it should be this time of the year: upper 30s. Fog will be the big problem in the morning with the rain being the evening challenge.
Tonight's low is only 36 but we'll hear that rain all night long.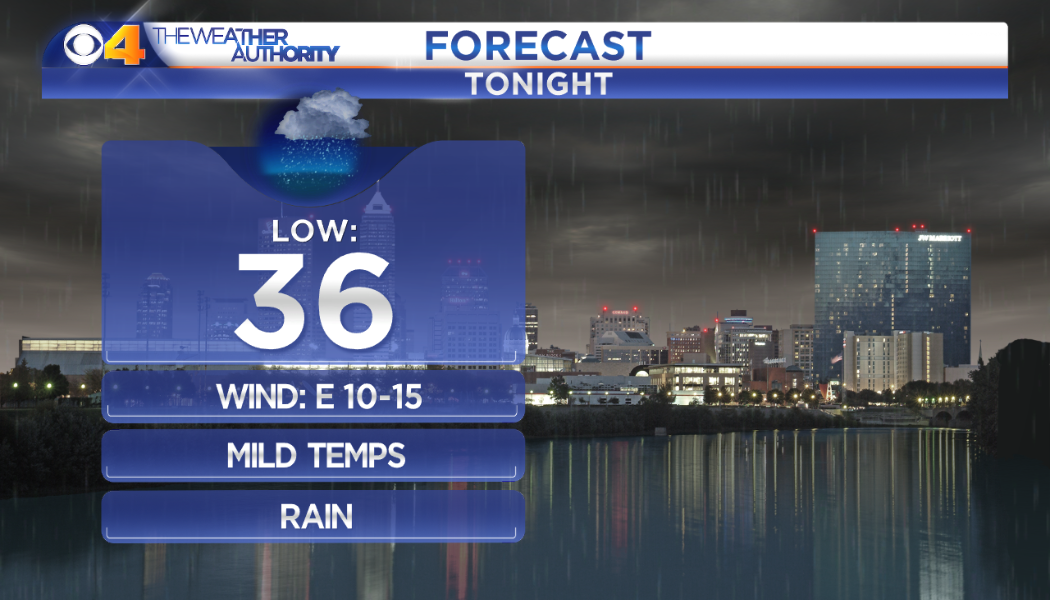 A round of snow is actually expected Tuesday evening but totals will stay low.  Light shoveling is possible as we could have up to an inch of snow but treating the roads should be sufficient.
Highs will actually stay close to or above average.  Lows will actually stay pretty reasonable!  We shouldn't dip into the teens until the weekend.