This is an archived article and the information in the article may be outdated. Please look at the time stamp on the story to see when it was last updated.
After our record-breaking snowy Easter, we're diving right into storm season.  The first noticeable impact will be temperatures.  Monday's high is only 47, which is far below the normal high of 59 degrees.  Also, that high won't even occur until tonight.  Monday will actually be fairly chilly for the second day of April.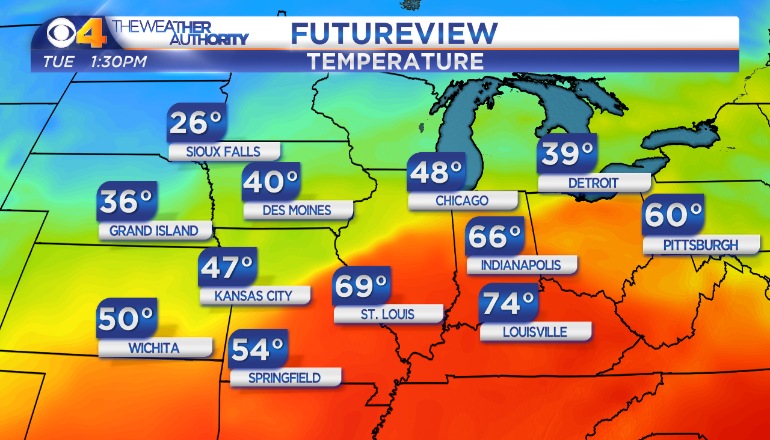 Tuesday highs will climb into the 60s.  Dewpoints will also soar into the 60s, setting us up for potentially strong storms Tuesday evening.
As of Monday morning, Tuesday's Convective Outlook has us in the Slight to Enhanced risk for severe storms.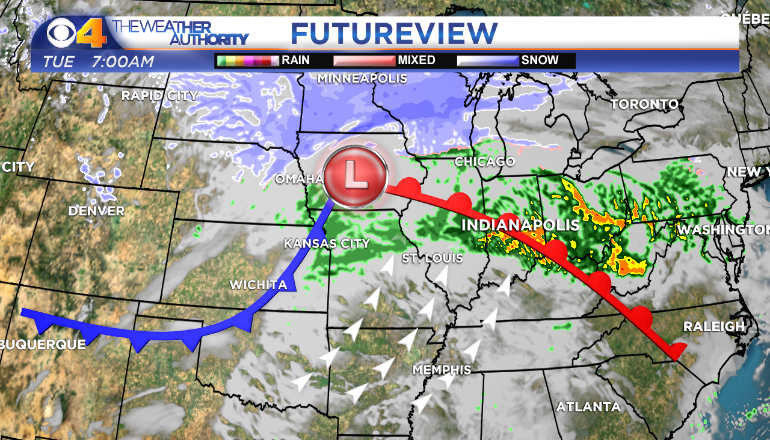 A warm front will first push in some storms for the Tuesday morning commute.  Once that front gets through, southerly winds will pump up our temperatures and moisture levels.  We'll feel more humid than we have in months!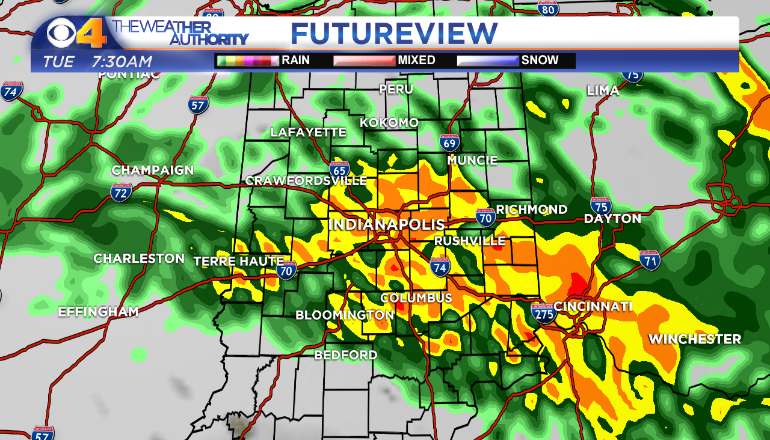 The first round of showers and storms arrive late Monday night and stay in the picture through the Tuesday AM commute.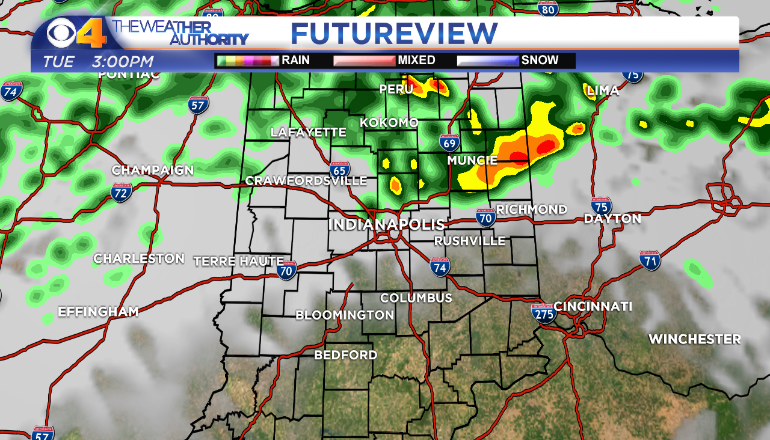 There will be a few dry hours during the midday hours Tuesday.
A round of potentially severe storms will line up Tuesday night.  Essentially all hazards are on the table.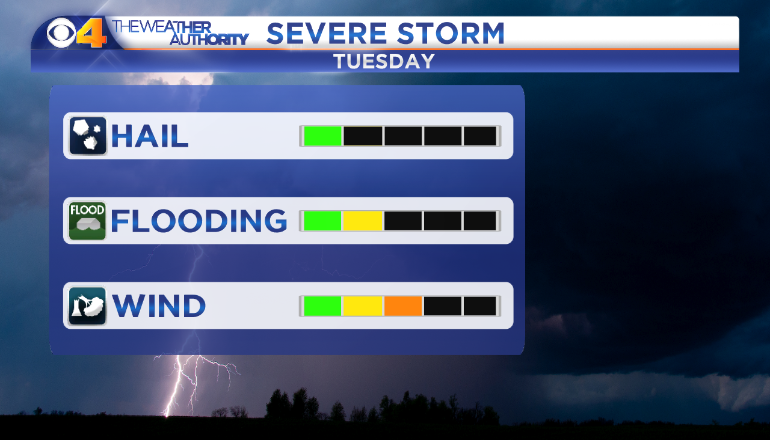 Large hail is possible.  Heavy rain could produce flooding.  Wind damage will be the main concern out of this event, especially for the evening line.  Isolated tornadoes are also a possibility with the concern raising south of the city.  Stick with your Weather Authority Team  for updates and timing.