This is an archived article and the information in the article may be outdated. Please look at the time stamp on the story to see when it was last updated.
Tonight will be one of the coldest nights of the season so far. We'll have one more cold day on Tuesday before the 40s come back. The milder temperatures will be accompanied by rain later this week. On the back side of our next storm system we'll see a significant cool down and rain will change over to snow. A few slick spots will be likely by the weekend.
Lows will fall into the teens overnight.
Up to a half-inch of rain is likely later this week.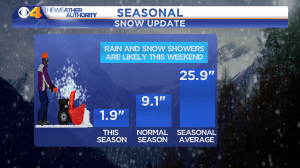 Rain and snow showers are likely this week.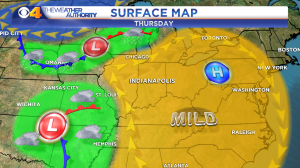 We'll have some fog Thursday morning and light rain Thursday night ahead of our next storm system.
Rain is likely through the day Friday.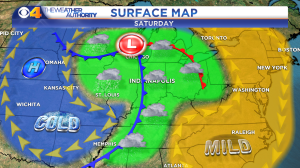 Rain will change to snow as temperatures fall Saturday.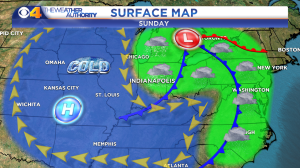 Snow showers are likely Sunday.