This is an archived article and the information in the article may be outdated. Please look at the time stamp on the story to see when it was last updated.
Clouds lingered across central Indiana and kept us cool today. We'll have gray skies tomorrow but southeasterly winds will bring warmer air. From the clouds, rain is likely Thursday afternoon and will continue through early Friday morning. The heaviest rain with embedded thunderstorms will fall overnight and Friday will be a cloudy, mild day. We'll stay mild over the weekend with sunshine Saturday and more rain on Sunday.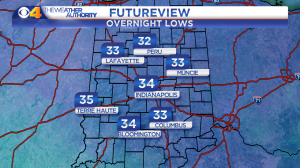 Low temperatures will be near freezing overnight.
Heavy rain is likely through Friday morning.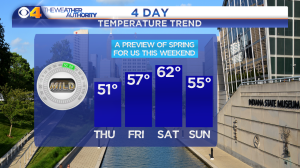 Warmer temperatures are likely through the weekend.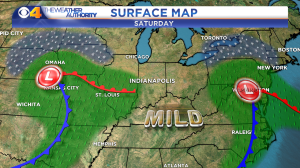 We'll have a dry Saturday.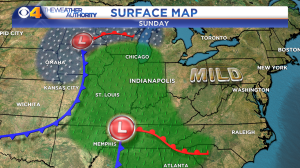 More rain develops Sunday.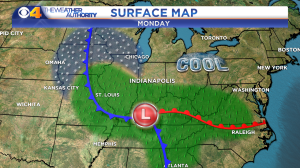 Rain is likely through Monday.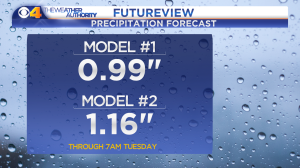 Heavy rain is likely Sunday and Monday.