This is an archived article and the information in the article may be outdated. Please look at the time stamp on the story to see when it was last updated.
Can't rule out a stray shower this afternoon but not expecting enough rain to cancel plans over.  Enjoy this summer day!  Head over to Westfield if you  can as Colts Training Camp kicks off.
Temperatures will be in the 80s for the start and rain chances will be gone in time for fireworks in Westfield.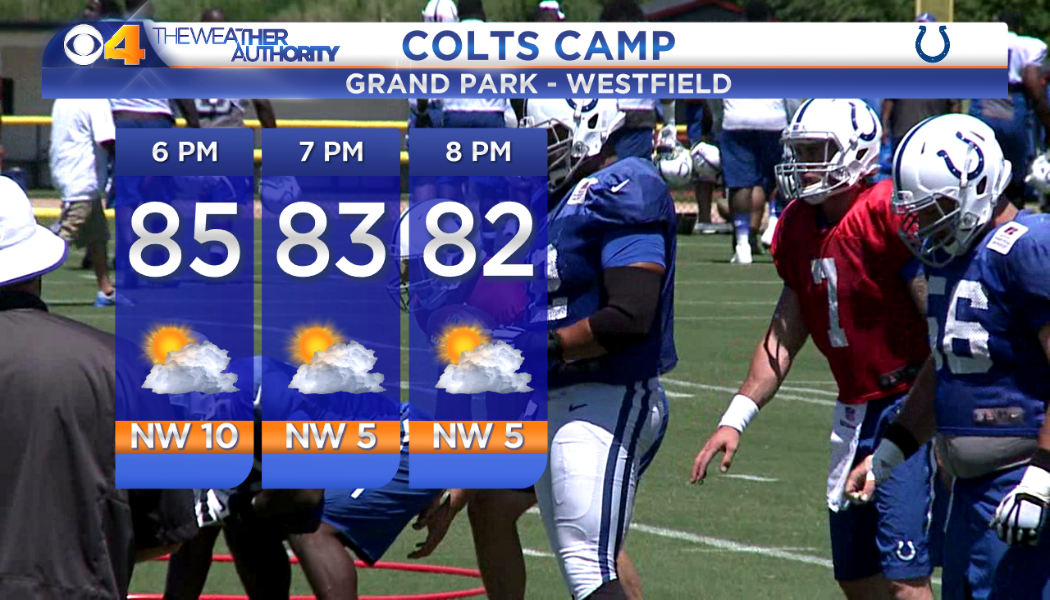 Great weather for the Indians game, too! Partly cloudy but UV Index is still very high, so protect your skin.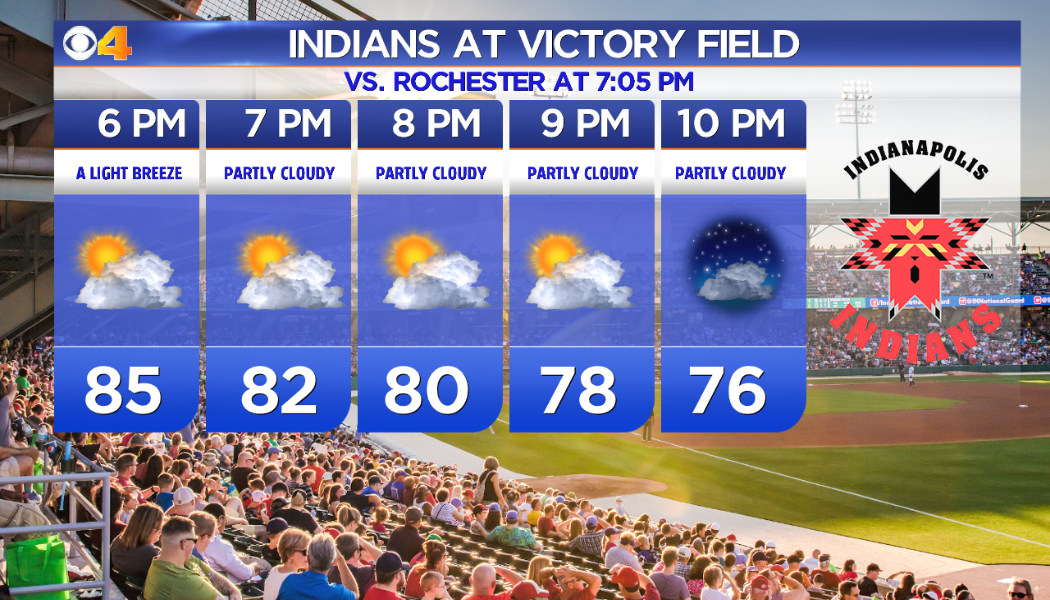 Thursday, a cold front will slide through, lighting up a broken line of showers and storms.  Rain totals will be quite low–mainly around a quarter-inch–but it should still keep the day fairly gloomy.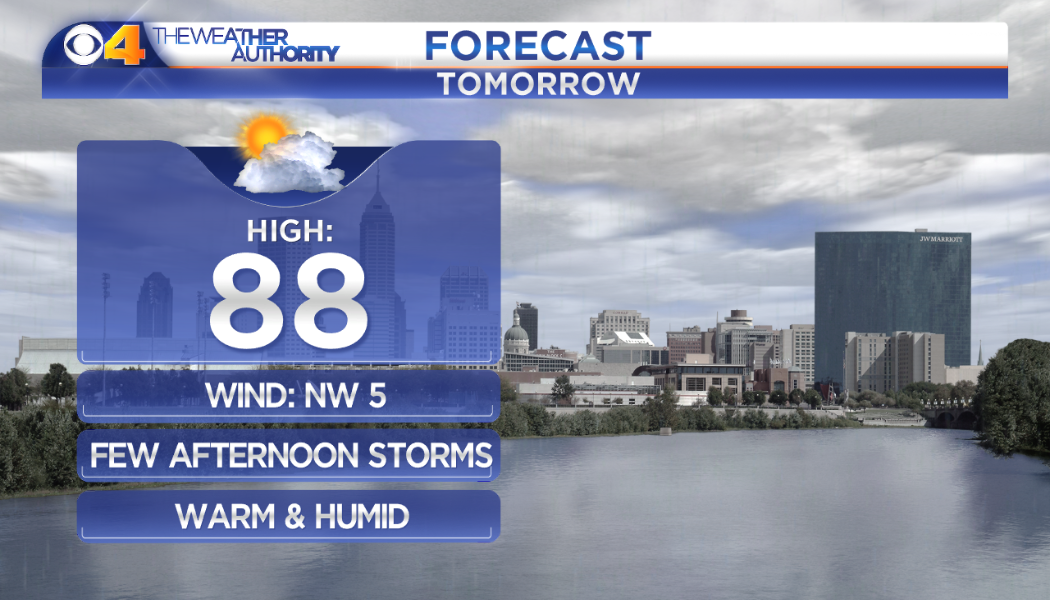 On the back side of the cold front will be below average temps through the weekend.