This is an archived article and the information in the article may be outdated. Please look at the time stamp on the story to see when it was last updated.
It's going to be another GORGEOUS day! High pressure will remain in control for the next 2 days which will keep us completely dry through Thursday night.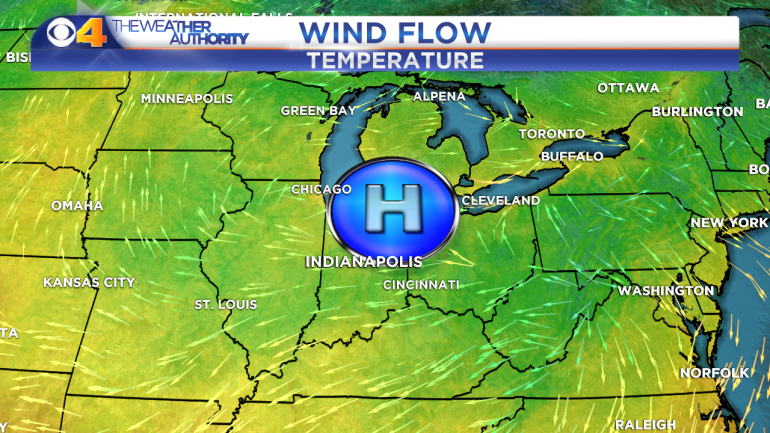 Highs will be right where they should be today in the low to mid 80s, with  low humidity and a light breeze from the southeast.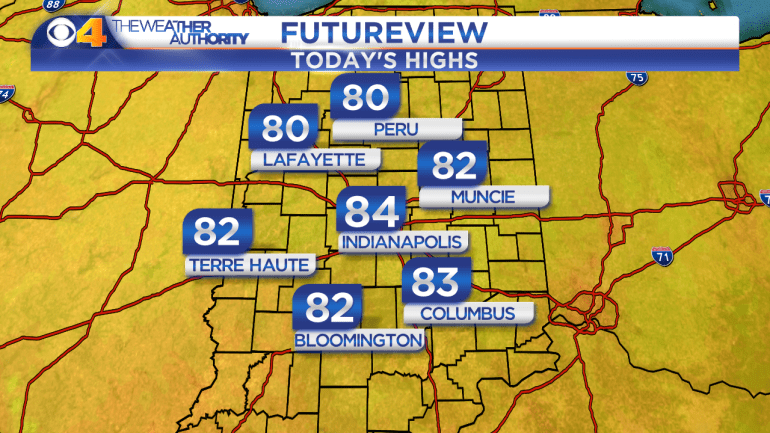 We have two completely dry days ahead of us for the Indiana State Fair! Humidity levels will be comfortable with temperatures in the mid 80s.  Thunderstorm chances on Friday will be spotty, but the chance goes up Friday evening.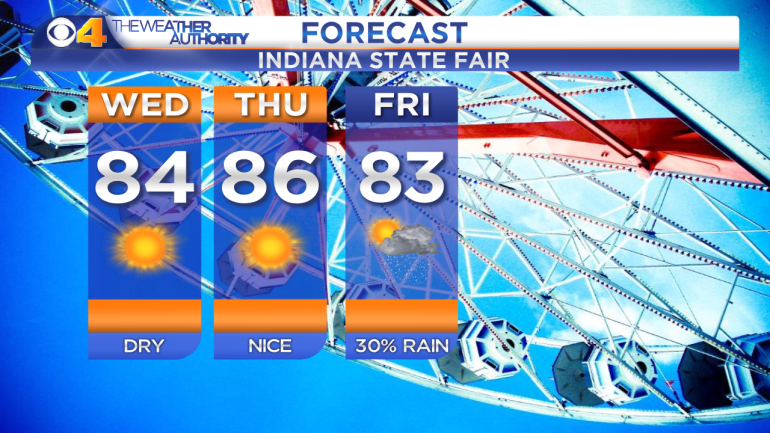 Here is our Futureview model for Friday evening at 8 p.m.,where the chance for rain will be slightly higher.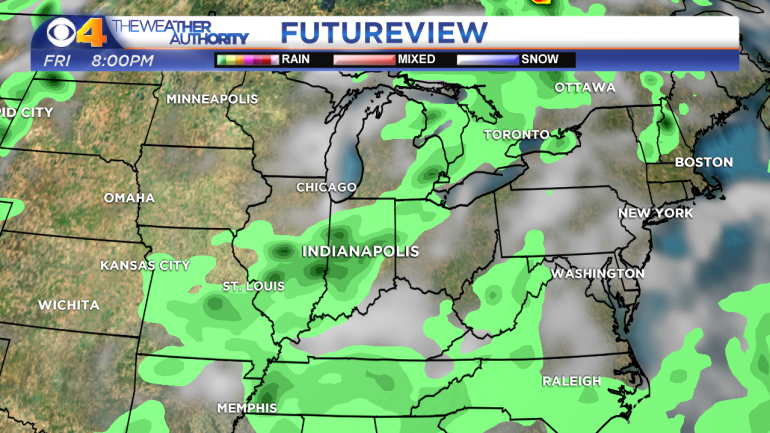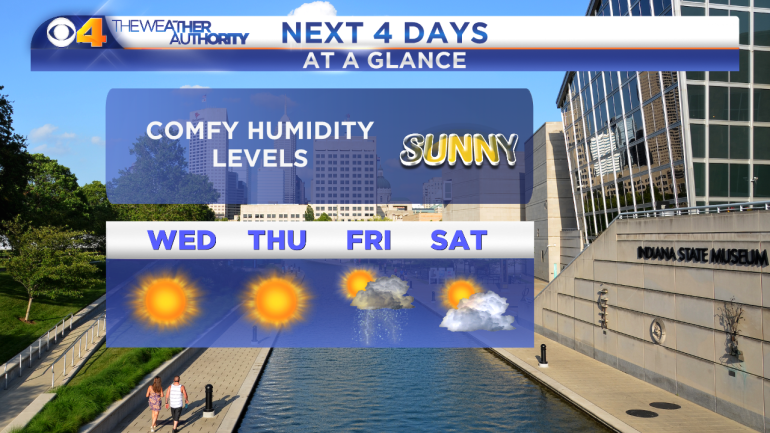 The weekend forecast has improved! I took the rain out of the Saturday forecast and lowered the chance for precipitation to 20% for Sunday.