This is an archived article and the information in the article may be outdated. Please look at the time stamp on the story to see when it was last updated.
The average high temperature for Inauguration Day is 43 degrees. This year we are expecting temperatures to be above average. In fact, this will be one of the warmest days for the ceremony. The swearing in of Vice President-Elect Mike Pence and President-Elect Donald Trump is scheduled for noon Friday and rain is expected to develop during the day.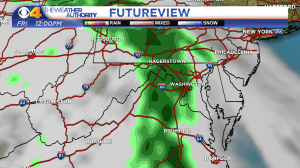 Rain is likely in Washington D.C. by lunchtime and may affect the parade.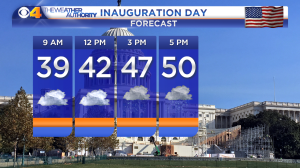 Friday will be a mild day in the nation's capital.
No extreme weather is likely for the ceremonies.