This is an archived article and the information in the article may be outdated. Please look at the time stamp on the story to see when it was last updated.
A wintry mix has caused ice on roads and sidewalks.  Be cautious all morning as there have already been multiple reports of accidents and slide offs.
Also give yourself a couple of extra minutes to scrape ice off of your windshield.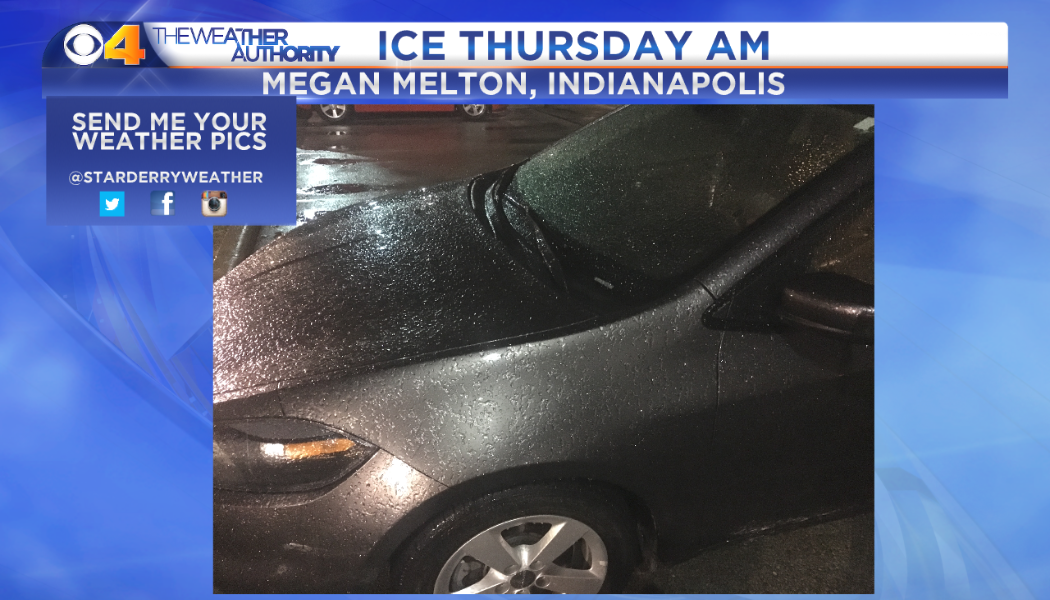 Highs will be a touch warmer today but still below average.  A stray shower is possible during the daytime, but most of us won't get more rain until Thursday night.
Thursday night's rain will be mainly Indy and south but more widespread rain arrives Friday night/Saturday morning.  That is when we could actually get storms. Some storms may be strong, so keep an eye on that forecast.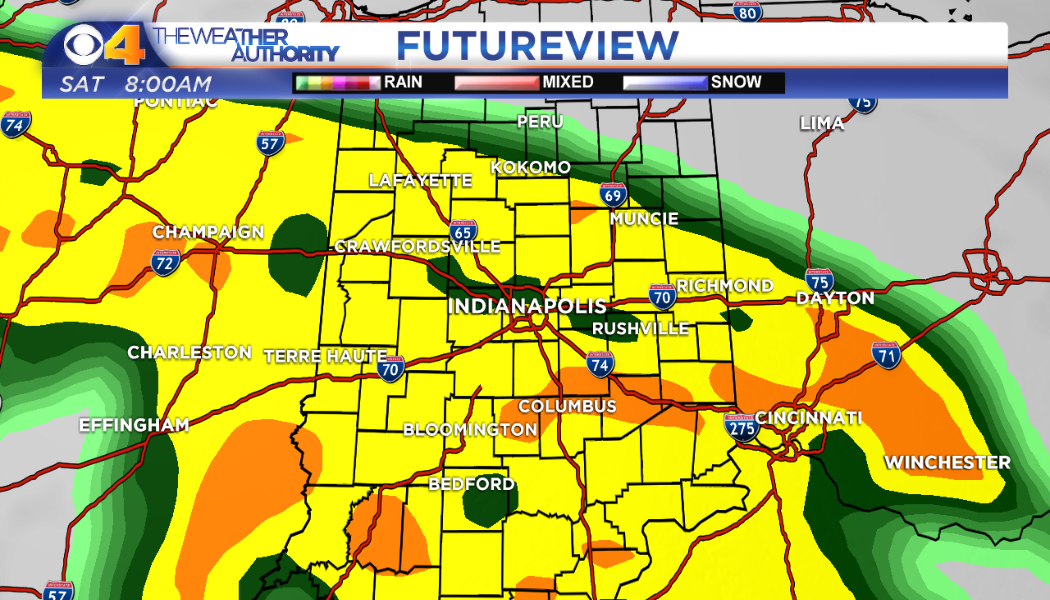 If you want to make plans this weekend, Sunday will be best for running errands and holiday festivities.  It will be breezy, so keep that in mind if you want to hang lights outdoors.